Moscow: Luzhniki to be opened in 2017 after all
source: Stroi.Mos.ru / StadiumDB.com; author: michał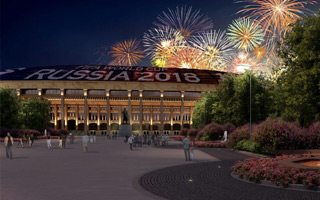 Despite earlier announcements of first game in 2016, now official sources suggest the opening match won't be held until early 2017. Meanwhile we get a grasp of the future leisure hub around Russia's national stadium.
The seating bowl able to hold 81,000 has been ready for a couple months now, shifting focus onto the roof. Though Luzhniki retained the old dome, its aged cladding will be replaced entirely. The inner ring is already awaiting installation of two large screens, while the outer edge will be decorated with perforated composite panels like the one illustrated below: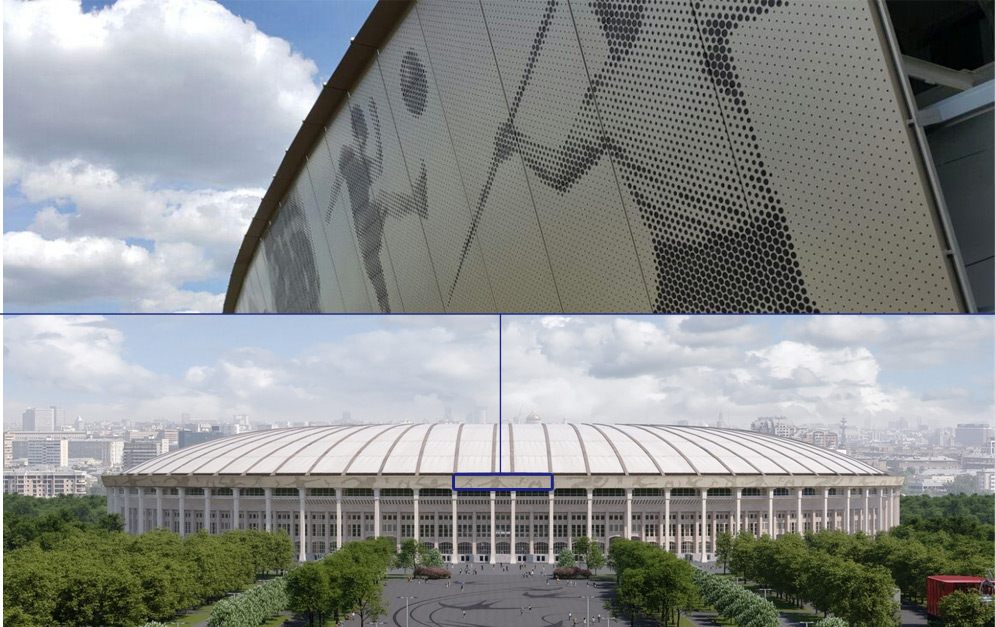 Below the roof engineering works are ongoing, now estimated to be at 60%. This means Luzhniki should be able to be reconnected to its permanent electricity and heating sources already this summer.
Heating will prove useful in the colder months, to protect grass from freezing. Currently drainage works are in full swing around what will be the playing field, soon other layers will follow. The grass itself will be sown during the summer. "We plan to sow the grass at the end of July, maybe early August. By the spring of 2017 it will germinate and be strong enough to carry out a test match", said Mars Gazizulin, CEO of MosInzhProekt.
Gazizulin's declaration is less optimistic than announcements from February, when the reopening was still expected before year end. That said, early 2017 is still ahead of the initial schedule planned for Luzhniki, especially if all other works are done by then. Of course this is long before the 2018 Wrold Cup, which this stadium will both open and end.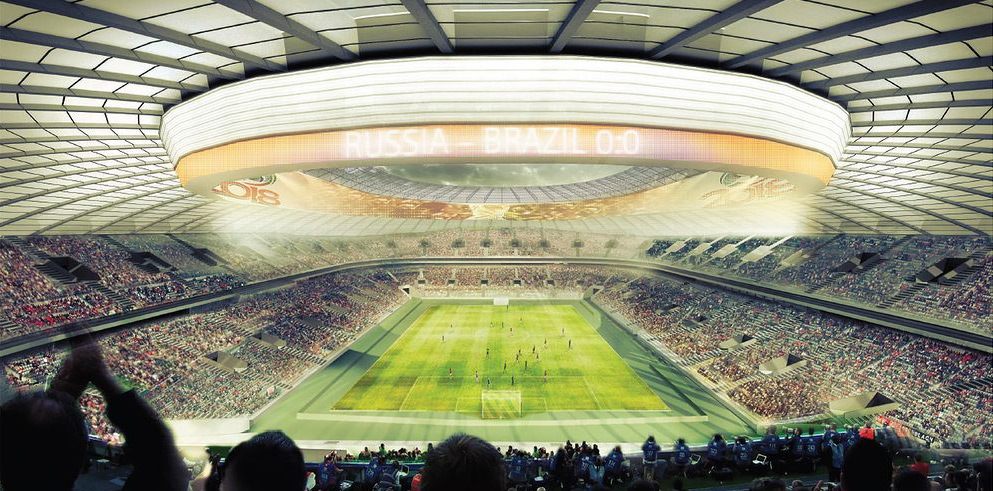 Aquapark next to the stadium
While works on the national stadium are reaching final stages, construction of a large natatorium to the east is only beginning. The building, kept in neoclassical aesthetics of the entire complex, will offer an Olympic-size pool, two smaller ones and an aquapark with slides and other attractions. It's hoped to attract up to 10,000 people every day.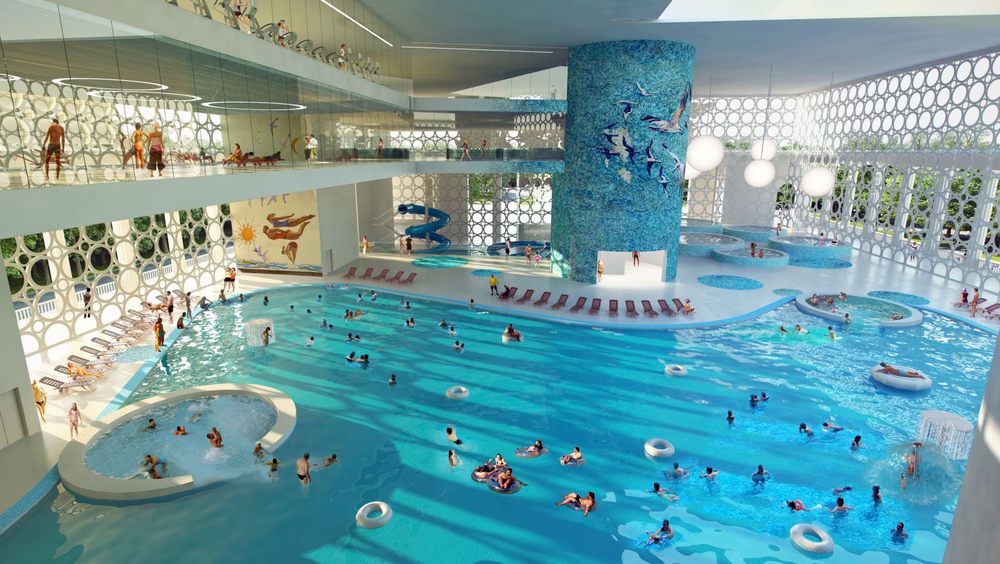 Thousands of trees and shrubs
Also the surrounding park's shape will improve beyond comparison. After the main construction works are over, some 1,050 full-grown trees will be planted around Luzhniki, many more than have been removed to make way for machinery. More impressively, up to 50,000 shrubs will follow, decorating new alleys and recreation facilities dotted across the Olympic park. Renderings below are a suggestion of what's planned in Moscow: