Madrid: Atletico reveals most exclusive spaces
source: StadiumDB.com; author: michał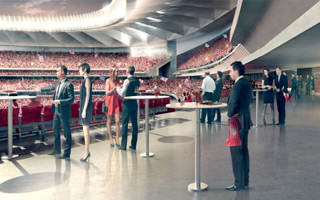 One out of ten seats at the new Atletico stadium will be part of varying hospitality zones. Private suites, business clubs and large business zones will accommodate 7,000 people.
Yesterday Atletico de Madrid revealed the most exclusive spaces at their new home. Still under construction, Estadio la Peineta has almost all of its seating bowl complete and will be ready to accept fans early into 2017.
Out of roughly 70,000 seats 10% will be of premium level. That's a fairly standard proportion among modern stadia operated by top European clubs. And, like other teams do, Atletico will most likely generate far more revenue from these 10% than from the remaining tickets.
Each visitor of the newly announced Neptuno premium spaces will be offered elegant interiors, designated catering, wifi and more possibilities, depending on individual expectations.
First, the suites
While Atletico are yet to disclose the exact number of their private boxes, the offer is very wide. Literally wide, because boxes will be spread throughout the circumference of the stadium. Their capacity nominally ranges from 5 to 18 people and so does the shape. Images are only a proposed rendition of how they may look, because detailed décor may depend on the tenants.
The club also launches a less ordinary option. Uncovered suites within the business level for 5, 7, 8 or 9 people will be offered together with access to a hidden business zone under the west stand.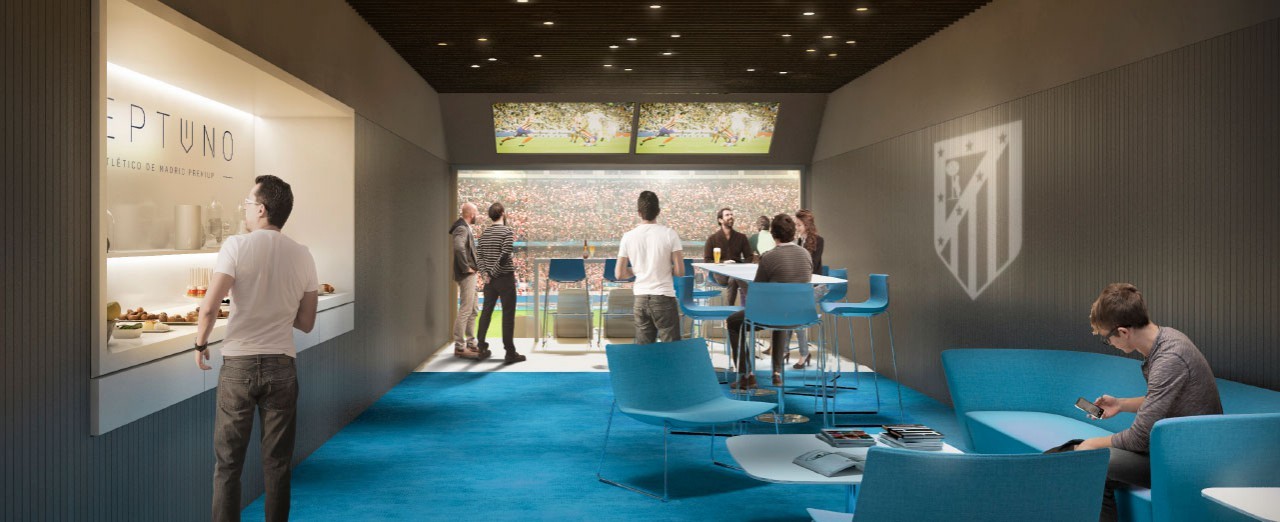 © Neptuno Premium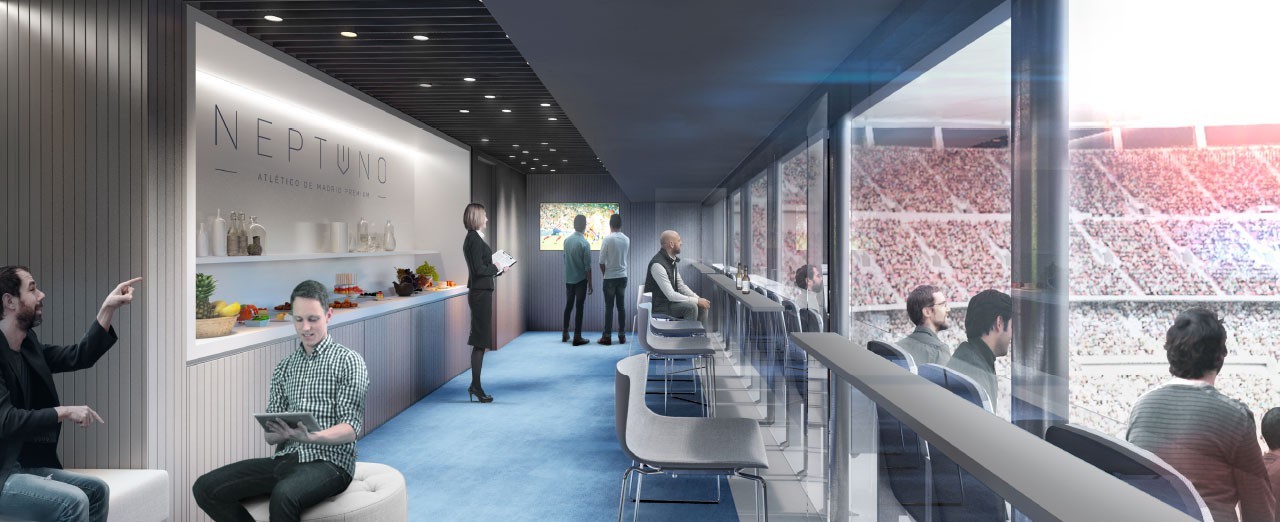 © Neptuno Premium
Second, the business clubs
Two exclusive business clubs are planned within the south stand. Their vast hospitality spaces will offer both a view inside and outside the stadium.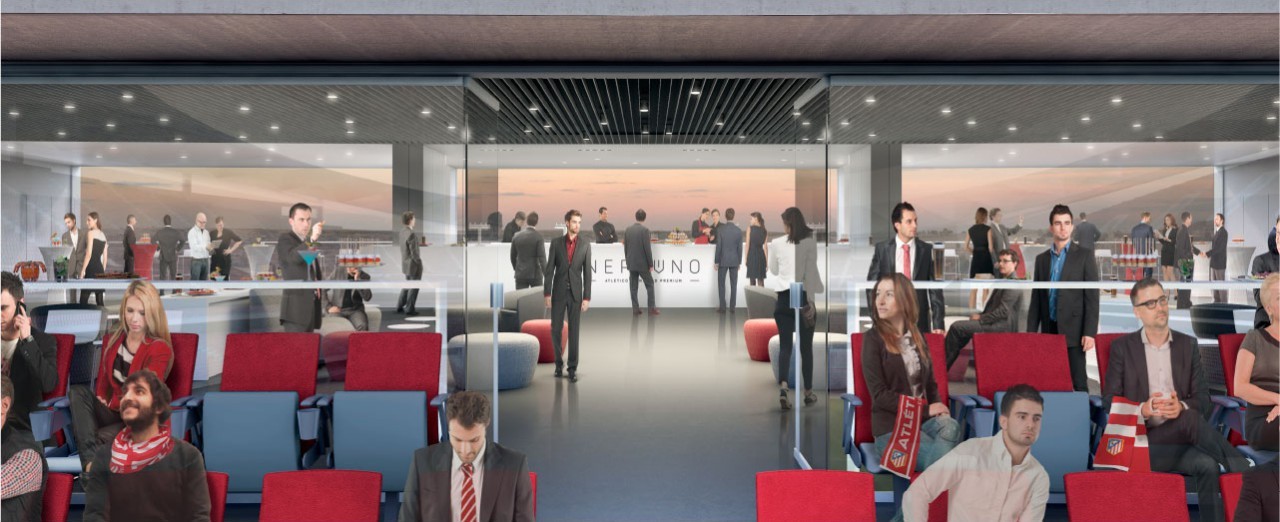 © Neptuno Premium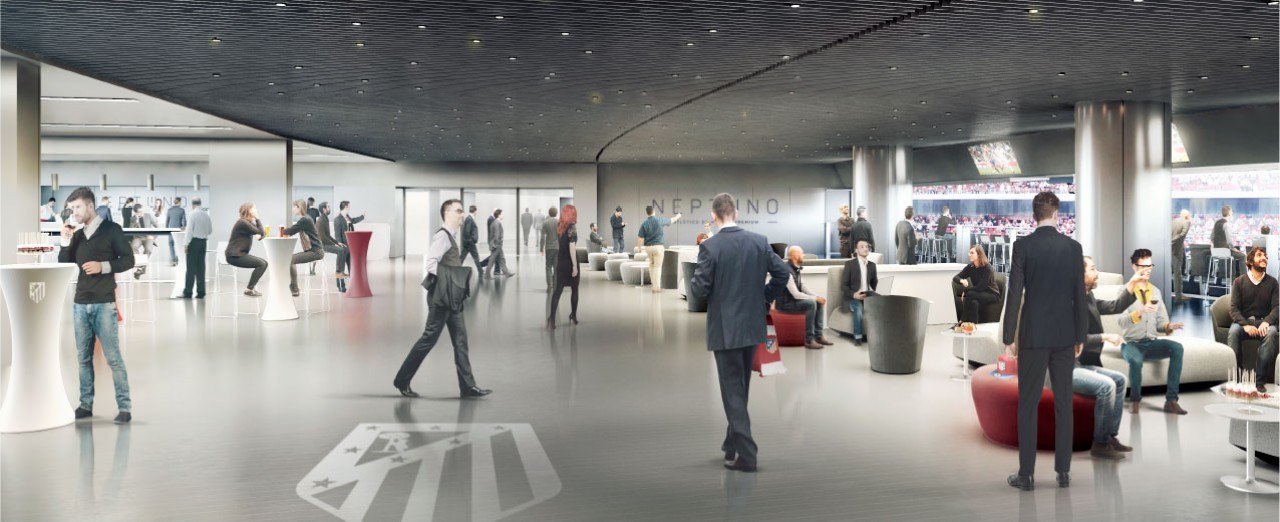 © Neptuno Premium
Third, the business zones
Two large zones for wealthier fans will be created in the west and east of the stadium. They will offer the most of planned 7,000 seats. The east zone will also have designated spaces for children.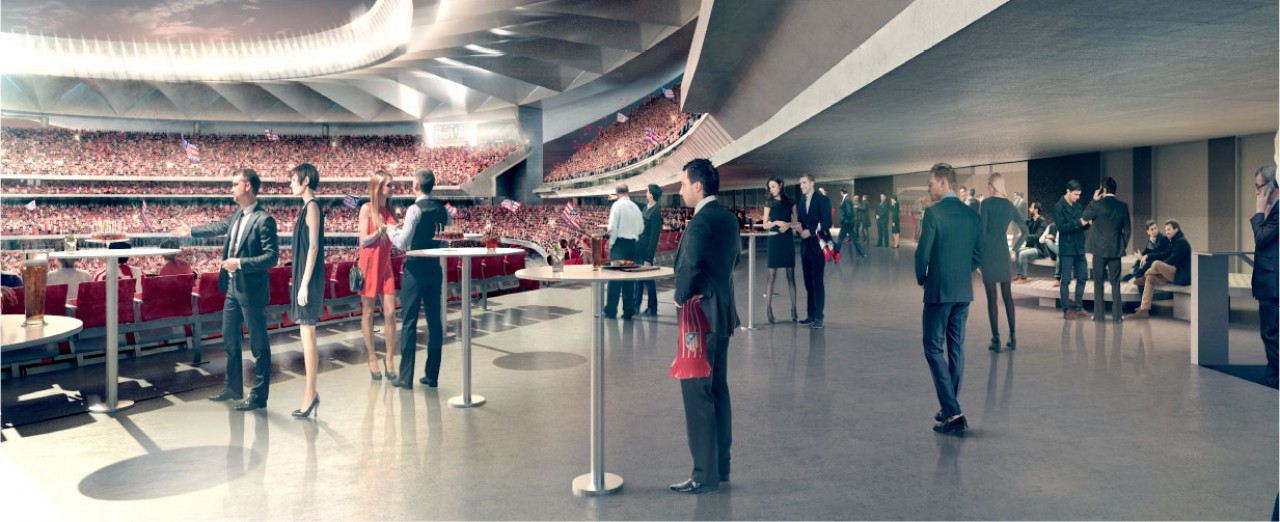 © Neptuno Premium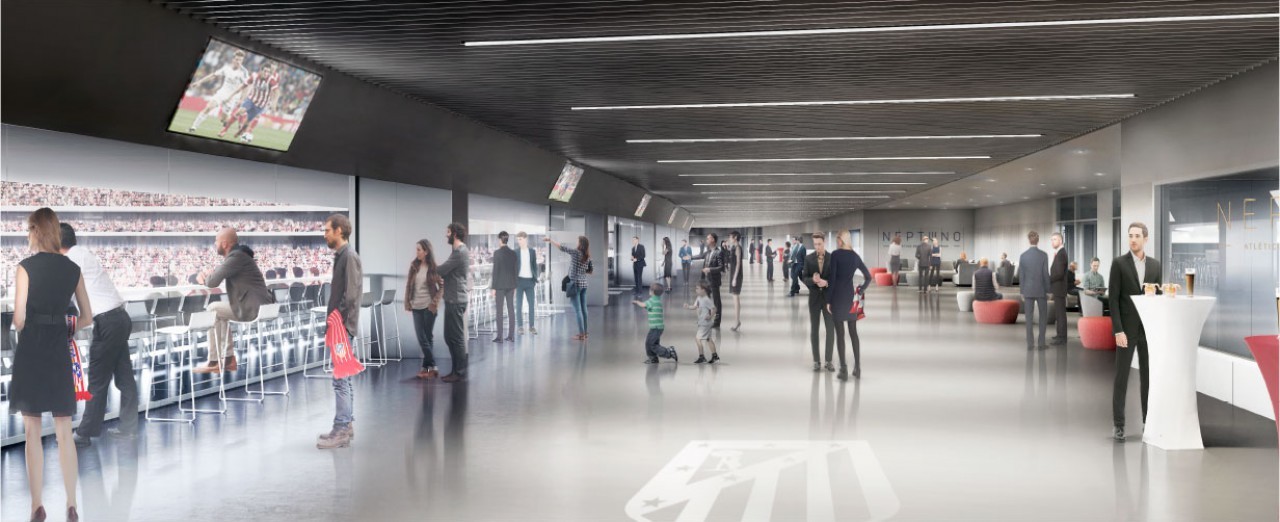 © Neptuno Premium