Euro 2016 countdown: 05 – Parc des Princes
source: StadiumDB.com; author: michał
The only stadium of the tournament located directly in Paris, with a great history and bright future. If only it was a bit bigger. But that's an issue for another time…
As we move closer to the opening of Euro 2016, we stop in Paris for the only time, or at least only time in administrative limits of Paris. Where the beautiful Parc des Princes has been a landmark for decades now!
Before the tournament
Everyone who ever used the Boulevard Peripherique knows this magnificent sight as this artery plunges directly under Parc des Princes. But not everyone knows that this place in Paris has been used for sports since late 19th century. Current shape of the stadium was created almost exactly when Paris St. Germain was formed, in early 1970s. It's a landmark and legally protected icon of French architecture.

Euro 2016 investment
Already before France was awarded the tournament, debate over the future of Parc des Princes was lively. It took the current course after Qatari Sports Investment had taken over at PSG, accepting the obligation to privately run upgrades at the stadium worth a total of €75 million.
Largest changes covered the western main grandstand, where spectacularly lavish hospitality areas were created, including private boxes, lounges and a skybar hanging above the stand. Additional changes throughout the stadium include new seats, additional rows in the front and cleaning of the concrete façade.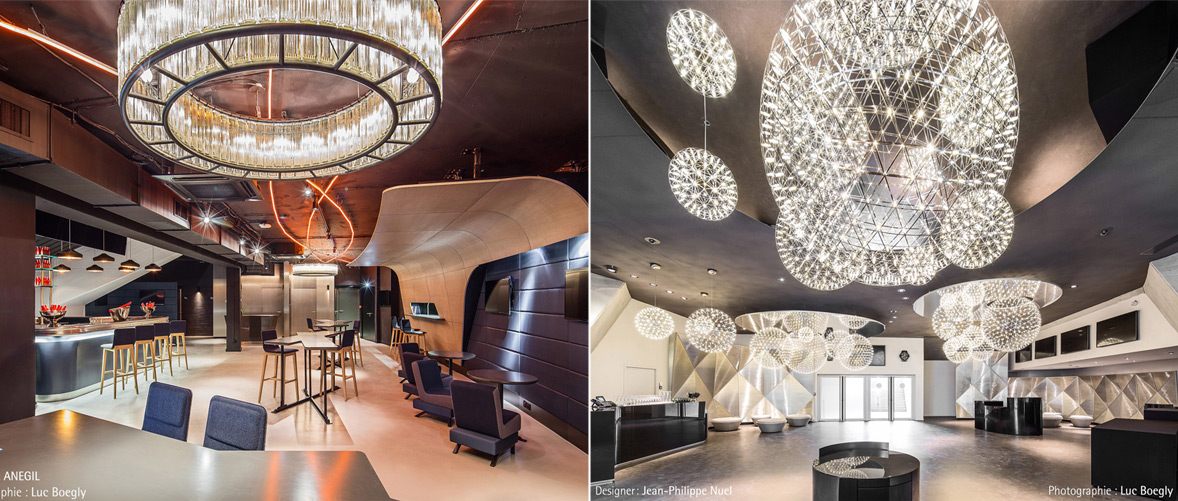 Location
Not only the mentioned Boulevard makes this stadium special. After all, there a few other football grounds with major avenues running under them. But this one also lies just 17 meters away from another major stadium in Paris, Stade Jean Bouin! It's also within a short walk away from the Roland Garros tennis complex (500m north). Two important subway lines serve the stadium, running along its east and west sides. They provide convenient connection to crucial areas and landmarks of Paris, like the Eiffel Tower, standing just a few stations away.
Architecture
Its raw concrete exterior may not be as extraordinary today, in the era of multimedia stadiums. But the "razors" supporting the concrete shell remain an icon of local skyline and the structure is aging with grace. No wonder legal protection was introduced, as the Roger Taillibert design earned a special place in Paris and indeed French sports architecture.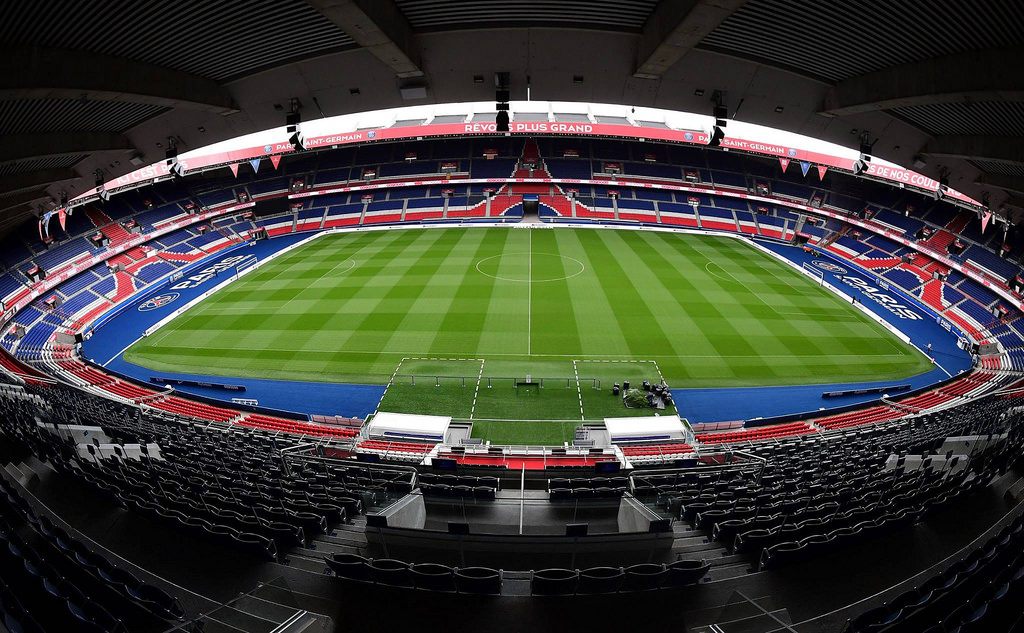 Stands
The seating bowl provides two continuous tiers without obstructed views, though some obstructions were introduced due to additional fencing of the away enclosure. Distance of end zones from the field is a disadvantage, because the stadium was designed with rugby in mind and left too much room for football configuration.
Euro 2016 games
| Game | Time (local) | Stage |
| --- | --- | --- |
| Turkey – Croatia | 12/06/2016 15:00 | Group D |
| Romania – Switzerland | 15/06/2016 18:00 | Group A |
| Portugal – Austria | 18/06/2016 21:00 | Group F |
| Northern Ireland – Germany | 21/06/2016 18:00 | Group C |
| ?? - ?? | 25/06/2016 18:00 | Round of 16 |
Legacy use
Effective operation of the stadium should be no cause for concern. After all, PSG have been enjoying occupancy of well over 90% since acquisition by QSI. In fact, the problem is how to expand the stadium to 60,000 or even more and meet the needs of Paris St-Germain.