Euro 2016 countdown: 03 – Stade de Lyon
source: StadiumDB.com; author: michał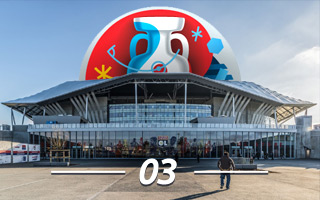 By far the most expensive stadium built for this edition of European Championship, but taxpayers weren't burdened with it. It's also the very last to be delivered. But just how impressive it is!
Whoever reaches the semifinal, might play at this stadium. With its large capacity (third throughout France), this stadium was an obvious semifinal selection, but there's much more to Stade de Lyon (temporary change from Parc OL) than just its size…
Before the tournament
From the beginning of the 21st century, average crowds for Olympique Lyonnais games at Stade de Gerland never fell below 30,000. Domestically that's been always between 2nd and 4th best fanbase, a potential that club owner Jean-Michel Aulas decided to build upon. In 2007 he commissioned a new stadium design, aiming at domestic dominance with 60,000 seats. This meant not only leaving the good old Gerland, but in fact relocating from Lyon.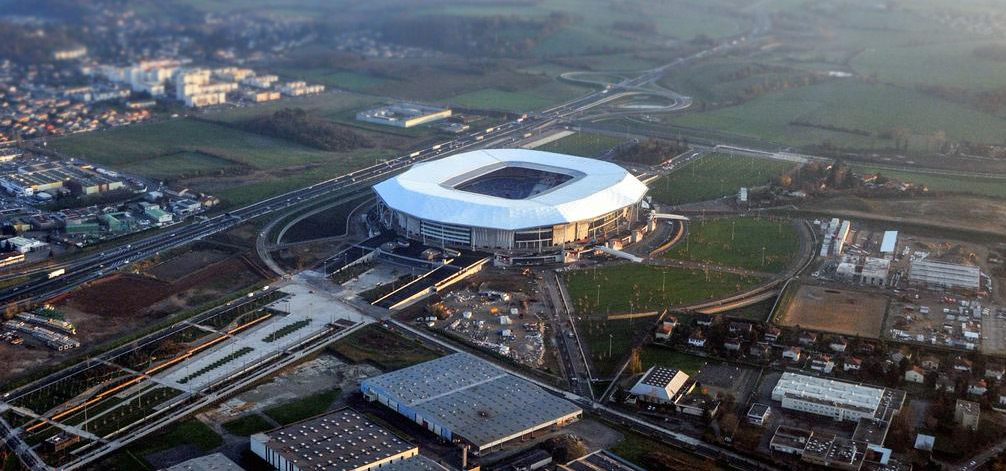 Euro 2016 investment
Local authorities of the Lyon city hall stayed out of it. Not only because it's a private project, but primarily because the selected location was outside city limits (still within the agglomeration, though). Budget estimates initially were below, but ended up slightly above €400 million ($445m upon opening) which makes this stadium the most expensive ever built in France.
Scale and complexity of the project, along with private financing, meant long anticipation for groundbreaking. After long delays the project went forward in 2012 and ended in late 2015, though hoped for mid-2014 before construction began.
Location
It's not only outside of Lyon, it barely fits within the eastern boundary of satellite commune Décines-Charpieu. Olympique owner selected this distant land due to spatial requirements. Apart from a massive stadium he also wanted to build the training center and commercial precinct here. This forced the project to move 12km east of the city center, but still into a very well connected area. Drivers can use the second ring-road, which runs just beside the stadium. Pedestrians can simply use the fast-tram system, which received a new terminal meters away from Stade de Lyon.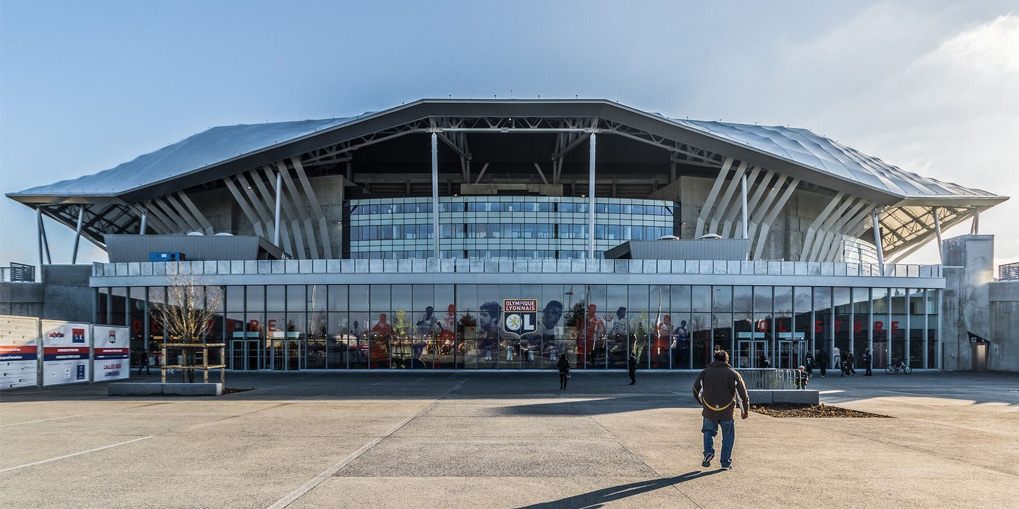 © Stéphane Sélo
Architecture
Between 2008 and groundbreaking in 2012 the design had evolved far from its initial form. Various types of cover were contemplated and the same went for outer cladding or even seating bowl layout. What remains to this day is the main idea of roof canopy extending far beyond the stadium, providing shelter also to fans walking around it before/after games. With additional support columns placed around the outer promenade, visitors may feel like in a semi-enclosed space.
Stands
From the start the capacity was expected to reach 60,000, even if it was slightly decreased for Euro 2016, following expansion of the media section. However, the seating bowl looked very different in 2008 renderings than it does now. Instead of three separate tiers, the two lower ones were almost merged, with corporate zones incorporated seamlessly into them. This way large kop-alike sections were created behind goals, allowing fans to gather and generate loud support.

© FredM.
Euro 2016 games
| Game | Time (local) | Stage |
| --- | --- | --- |
| Belgium – Italy | 13/06/2016 21:00 | Group E |
| Ukraine – Northern Ireland | 16/06/2016 18:00 | Group C |
| Romania – Albania | 19/06/2016 21:00 | Group A |
| Hungary – Portugal | 22/06/2016 18:00 | Group F |
| ?? - ?? | 26/06/2016 15:00 | Round of 16 |
| ?? - ?? | 06/07/2016 21:00 | Semifinal |
Legacy use
One might argue if 60,000 isn't too much for Olympique's demand, especially that average crowds of 30,000+ make the new stadium a giant leap forward. But the first 5 months in operation brought average attendances of 48,000+, larger than ever before.
Even less should make the stadium profitable with right management, but Jean-Michel Aulas surely hopes for return of the investment. Non-football use should be helpful in reaching that goal, with first rugby games and concerts contracted months before opening.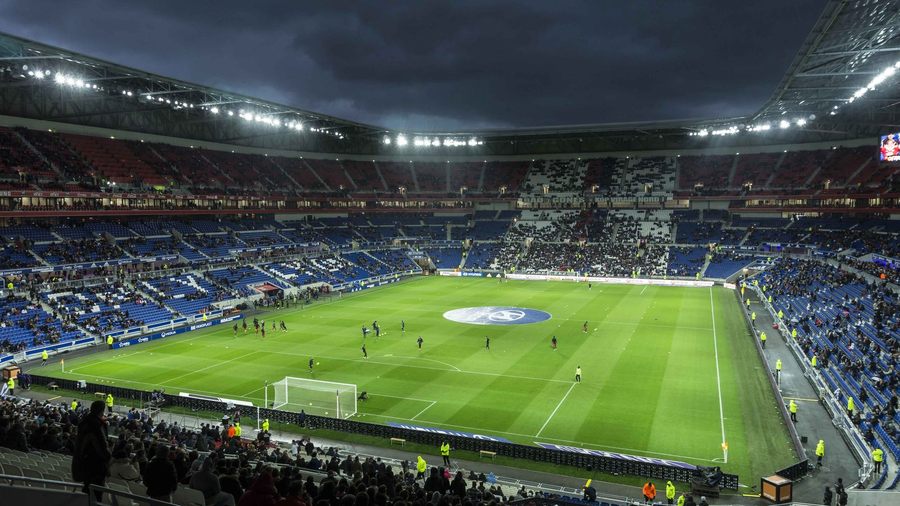 Fot: Net Circlion (cc: by-nc-nd)