Australia: What's the stadium future for Melbourne?
source: StadiumDB.com; author: michał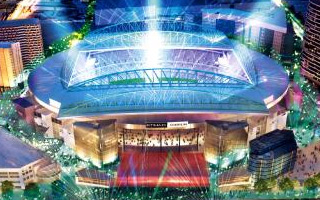 There are two visions and they're mutually exclusive. One envisions a much improved Etihad Stadium, the other proposes to demolish it and build from scratch between MCG and AAMI Park.
Melbourne Cricket Ground is the city's largest stadium, AAMI Park is the newest. But currently there's a major debate about the city's most expensive stadium, Etihad Stadium. Built for A$460 million ($310m) in 2000, it was the first football venue across the southern hemisphere to have a retractable roof.
Also built with retracting stands, the building is now 16 years old and it's time to think of improvements. Minor ones are already ongoing, like the multi-million replacement of most prestigious seats at the stadium, now to include new multimedia tablets. 1,000 seats are being mounted in the Medallion Club, marking the first step of new cooperation between Etihad Stadium and Samsung.
But beyond short-term upgrades there's fight for the future of Etihad altogether. Currently there are two options being debated, one excluding the other.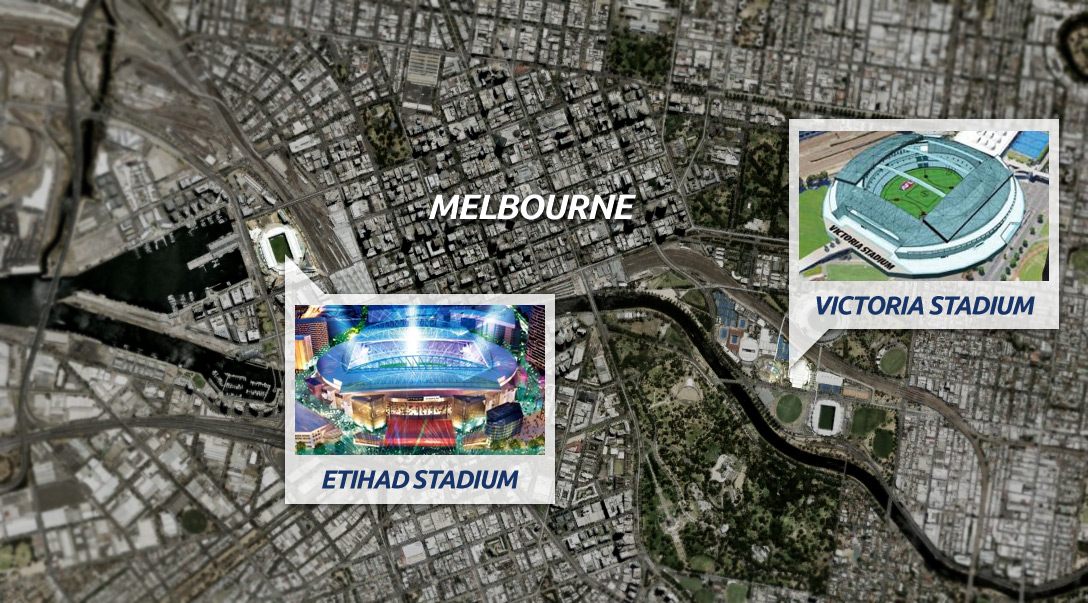 Victoria Stadium = Etihad demolition
Introduced by Collingwood FC (Australian football) chairman Eddie McGuire, this option would mean complete demolition of the Etihad Stadium and then sale of the land. This would help cover part of the budget for brand new 60,000-seater.
Also with retractable roof, the building nicknamed Victoria Stadium would be built in the city's prime sports precinct, exactly between Melbourne Cricket Ground and AAMI Park. Its price is expected to be extremely high, at A$ 1 billion ($740 million) and it would also mean demolition of a modern tennis court with sliding roof that currently occupies the plot.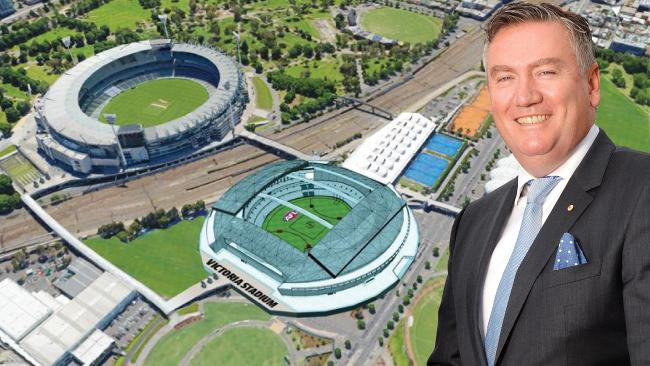 With very high cost and large changes to the city's landscape, this vision was met with a fair does skepticism, even mockery. Some argue that Collingwood would indeed benefit from the new stadium, but Melbourne itself wouldn't see the same benefits and taxpayers should not foot the bill.
Etihad to stay and improve
What seems to be more fiscally responsible is the scheme put forward by the AFL. Introduced last year to public authorities, it was released in recent days, to the public largely thanks to The Sun Herald's coverage.
This proposal sees Etihad Stadium retaining its key features, including capacity, sliding roof and retractable lower stands. In technological terms the building would be significantly improved, though, as well as boosting its commercial potential.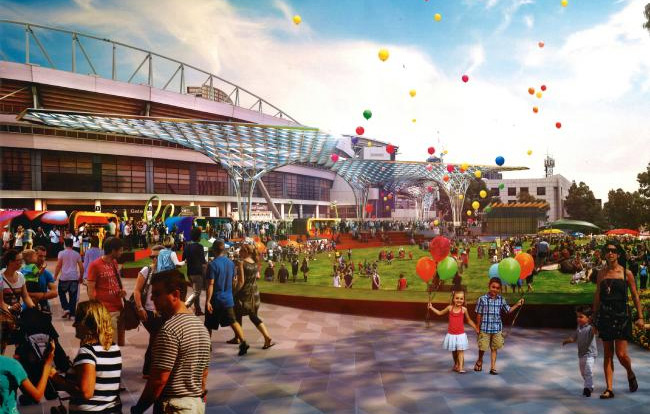 All sides of the stadium would be changed to open up to the community. This would mean both leisure and training spaces (like an outdoor running track) and commercial outlets attracting visitors throughout the week.
Etihad Stadium would also see an improvement in public transportation, becoming better integrated with the rest of Melbourne. All of this plan should cost A$300 million ($222m), less than a third of the first plan.