Sevilla: Betis to enclose their stadium with new stand
source: StadiumDB.com; author: michał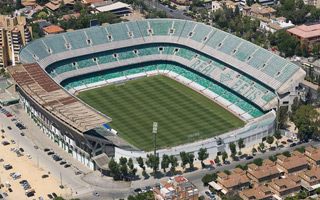 In just over a month the complete redevelopment of Betis's south end will begin. Demolition first, then a three-tier new stand and afterwards… possibly much more!
Most likely in late June, early July at the latest, demolition of the existing south end at Estadio Benito Villamarin should commence. It's the smallest and oldest grandstand at the stadium, which will be replaced by a much grander structure, mirroring that built behind the north stand.
Current sections in the south can hold roughly 8,500 people and will be replaced by seating for 14,700 supporters. This area of the stadium is occupied by most vibrant fans of Betis, whose season tickets have already been relocated to other areas of the stadium for the 2016/17 season. During this campaign capacity will drop to some 43,500 fans.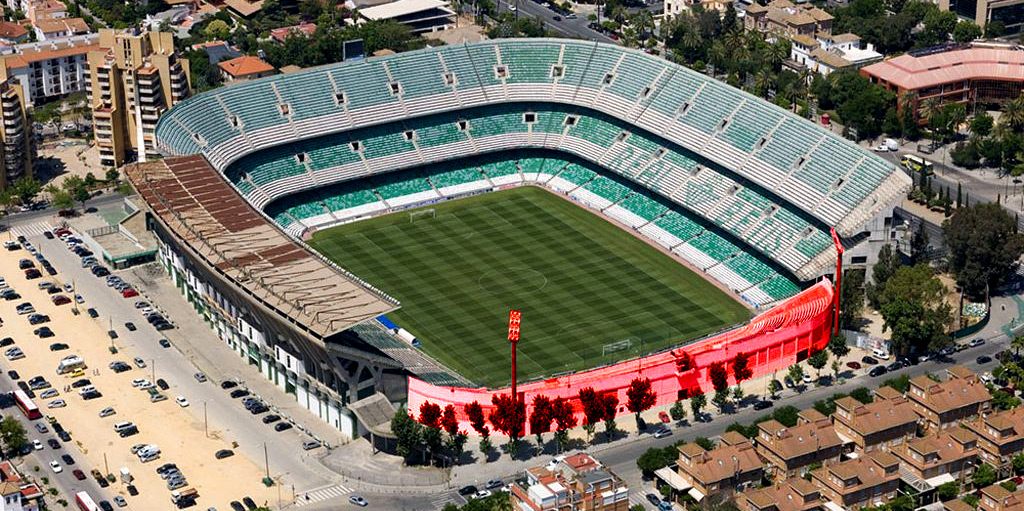 Eventually, once the new south goal is complete, capacity might reach 57,000-58,000 seats, though exact delivery of the planned stand is yet to be confirmed. As of now we only know the pricing and timing for demolition, expected to cost over €200,000. Groundbreaking on the new structure won't happen for a couple months after demolition, pending further developments.
What's next for Estadio Benito Villamarin?
With the planned south end the stadium will gain a more symmetric layout. The €15-million development won't be the last part of Betis's home to be revamped.
Following its delivery also the western main grandstand (currently only one with roof) is to be redeveloped and connected with both ends. Once it's done, all of the stadium would have three tiers and could be covered entirely. This won't come at a price lower than €40 million, though estimates may change over time.
It's worth noting that the current stadium is partly the outcome of 1998-2001 reconstruction, during which the north and east stands were rebuilt. Initially it was hoped that the entire stadium would be done years ago, but financial constraints stopped Betis from following their plan. Below is how the stadium would have looked if the club managed to deliver their dream: