Scotland: Aberdeen to move out of town
source: StadiumDB.com; author: michał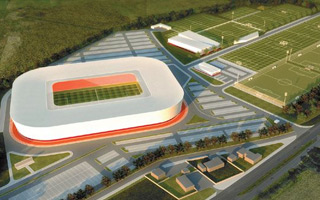 Supporters of Aberdeen FC face a major change in matchday habits as their club plans to relocate deep into the suburbs. All land is acquired and work might start within months.
Some were surprised, and we're included in that group, as Aberdeen FC presented their relocation plans on Thursday. One of Scotland's largest clubs officially abandoned the plans of new Loirston Loch stadium in favour of a new location.
This time it's Kingsford, roughly 5km west of the city. While not all reasons for the shift have been revealed, it's no secret that the Loirston Loch proposal was marred with difficulties over the years and could not move forward.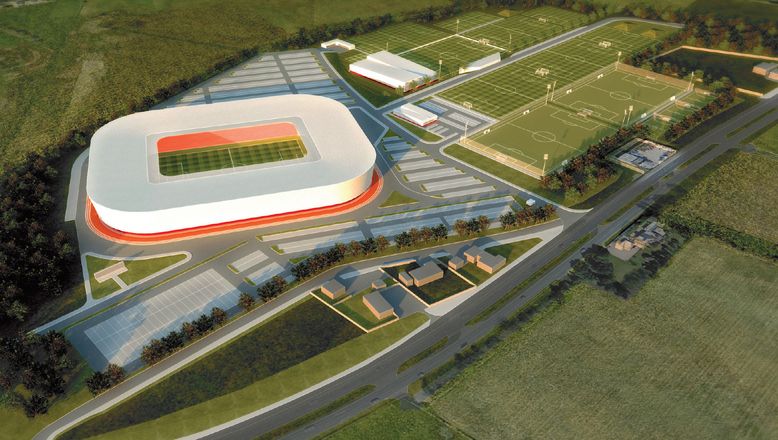 "Kingsford offers an opportunity to locate both the stadium and the training facilities within a single site, as was the original plan for Loirston, and it is in an ideal location for supporters travelling from all areas in and around Aberdeen." said AFC chairman Stewart Milne.
Kingsford is better than Loirston because of the planned western peripheral road, which will guarantee efficient connection for fans in and around Aberdeen. Of course it won't be a stadium easily accessible on feet, but this would have also been an issue with Loirtson. Neither of these locations would hold an urban stadium like Pittodrie.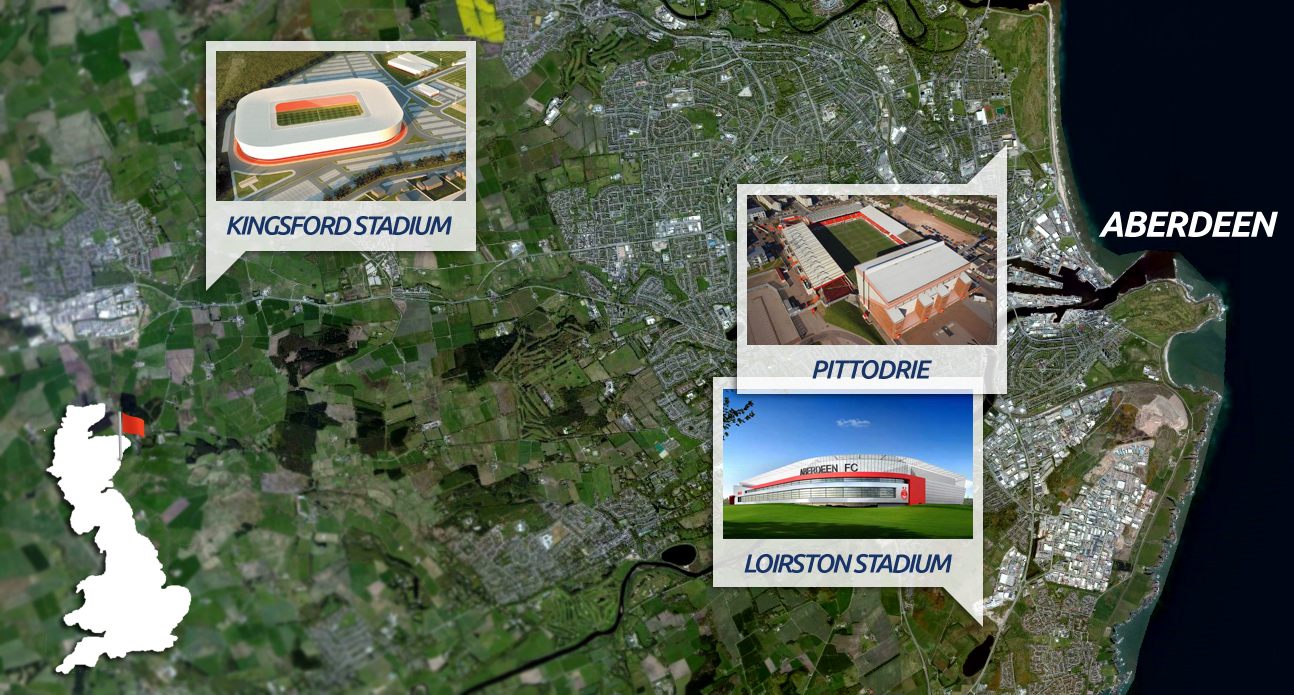 Aberdeen assured they've already acquired all of the land needed to move forward. This alone is optimistic news. "Extensive site diligence has already been carried out at Kingsford to establish the feasibility of the land area and also the requirements for the planning process", Milne adds.
"In terms of the timescale of the proposed new facilities, which are absolutely essential to the future success of Aberdeen Football Club, we plan to have the training facilities operational by 2018, with the new stadium following in season 2019-20."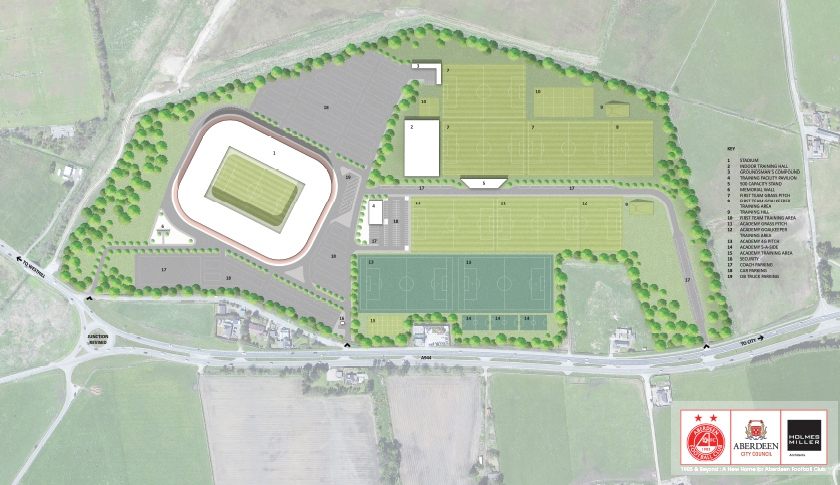 The training center will comprise of 7 full-size fields, 5 natural and 2 synthetic. As for the stadium, so far only an outline has been presented. That said, it's being developed by Holmes Miller, the same company that designed the Loirston stadium. Judging by the outline itself, we might be treated to a very similar design.