San Jose: Pilots really blinded by stadium lights
source: NBCBayArea.com; author: michał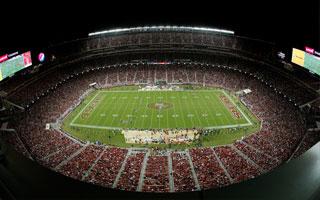 Overall there have been some 50 complaints from pilots, regarding giant screens and floodlights of Levi's Stadium and Avaya Stadium. NBC Bay Area investigative report proves very little was done to address safety concerns.
You may remember the September piece from NBC Bay Area, in which the TV station revealed complaints by pilots landing at San Jose Mineta International Airport. They claimed to have had obstructed vision due to extremely bright floodlights and giant screen at Levi's Stadium.
Now the investigation continues as journalists were able to obtain numerous emails on this subject. According to the emails, nearly 50 different pilots have complained about the safety issues associated with the lights at both stadiums.
Both, because it turns out Avaya Stadium is also at fault. The MLS stadium opened just across the street from the airport has a two-sided giant screen with one side facing a plaza in front of the stadium, accidentally also facing the runway at Mineta Airport.
Official communication on the issue suggests there are serious concerns regarding safety of flights while both stadiums are illuminated. During one incident the Federal Aviation Administration tower manager even threatened officials at Avaya in January to have the stadium's lights turned off if she got future complaints.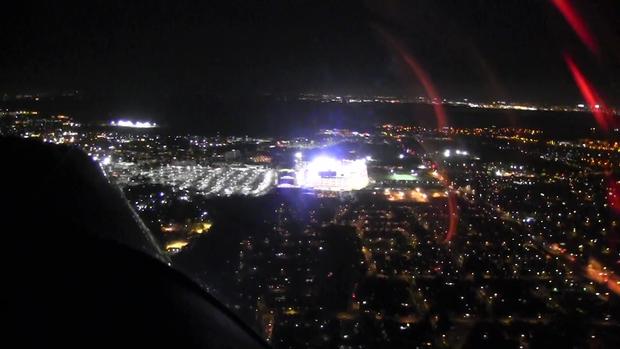 NBC Bay Area counted 42 complaints over Levi's Stadium lighting, with one team of pilot claiming the stadium was visible from as far as 100 miles due to its bright screen! Avaya Stadium received 6 concerns that the journalists know of.
As one might have guessed, neither team officials at 49ers and San Jose Earthquakes were willing to be interviewed on the issue. More worryingly, the Federal Aviation Administration also proved reluctant to provide detailed accounts of whether the complaints were properly addressed.
In what may be considered a self-contradictory statement, the Administration wrote: "The FAA has the authority to review proposed construction to determine if structures could pose hazards to aircraft or interfere with navigation aids. The agency's review authority does not include stadium lights or scoreboards. The FAA has a good working relationship with Levi's Stadium officials, who have been very responsive to any lighting concerns we have raised."
You may read the full story at NBC Bay Area's website.