Russia: Will the unexpected vice-champion play Champions League at home?
source: TASS; author: michał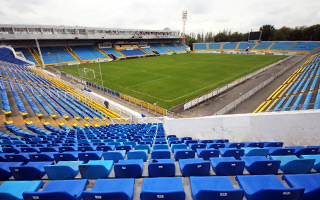 Sensational runners-up for the Russian championship are now facing a crucial question: will their stadium meet the Champions League requirements?
To the very last weekend of the Russian Premier League FC Rostov had the chance to win their first championship, eventually losing the race to CSKA Moscow. Still, the 2nd spot was enough for a Champions League spot.
This forced FC Rostov to check whether their current stadium would meet the infrastructural criteria set out by UEFA. Stadion Olimp-2 is one of the smallest within the Premier League with capacity under 18,000 and only one stand under cover. Still, the team are hopeful of being able to play at home.
Yesterday a UEFA team visited the stadium and will give their final evaluation by Friday. However FC Rostov general director Oleg Lopatin confirmed to TASS that there's nothing to worry about. "Nothing to even discuss, there are no fears regarding the UEFA inspection", Lopatin said.
Rostov is one of the cities selected to host the 2018 World Cup, however the new stadium won't be ready until late 2017, leaving no sensible alternative to Stadion Olimp-2 within 250 km.