Qatar 2022: Perfect turf for the World Cup already growing
source: SC.qa; author: michał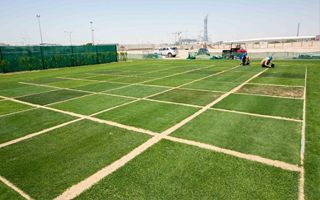 They've still got years before any game will be played, but the Qatari hosts are researching various types of turf to ensure the best quality for the 2022 World Cup.
It won't be imported, the turf for all 2022 World Cup stadiums will be grown here in Qatar. Aspire Zone Foundation and the Supreme Committee (SCDA) have launched an impressive Research and Development Centre in western Doha.
Three hectares of land have been dedicated to various kinds of grass, incidentally creating one of the largest green areas in the sandy Qatari capital.
"The best sports turf in the world is grown through good management, knowing what it needs and getting the right nutrient testing done," said Yasser Al Mulla, SC Manager for Landscape & Sport Turf Management, who is testing approximately 12 different types of grass grown at the facility.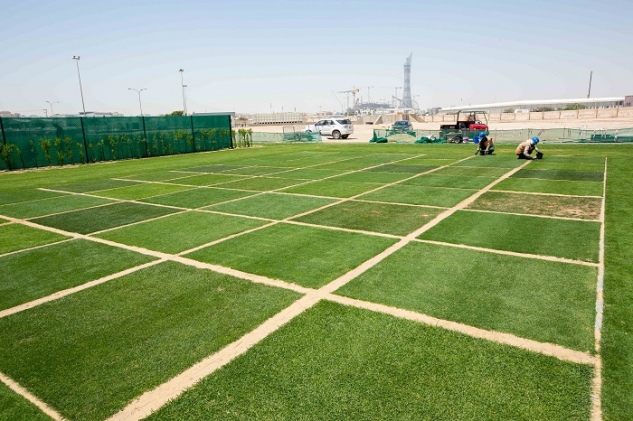 "This is the first facility of its kind in the region and Asia. The knowledge gained from here will be of enormous benefit to those in Qatar and other parts of the world attempting to find the optimal pitch conditions for their stadiums. My understanding is that this sort of detailed testing so long before a tournament has not been done before, but the older the grass is the better it will play."
Facilities on site have been specially constructed by Aspire Zone Foundation and the SC and include an irrigation trial area, with testing being conducted together with UK-based specialists Sports Turf Research Institute (STRI).