New design: Panathinaikos reveals stadium ambitions
source: StadiumDB.com; author: michał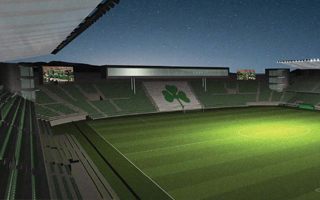 After fiasco with their last stadium scheme, after economic turmoil, now the Greek team wants to regain strength with redevelopment of their existing home.
It's been exactly 10 years since Panathinaikos revealed first information about their planned 42,000-seat stadium in Votanikos area of Athens. Since then the project has first been stalled and later abandoned entirely as PAO plummeted into financial disaster early into this decade.
Now regaining strength, The Greens still need a major boost to reclaim domestic primacy from archrivals Olympiacos. Their aging Leoforos stadium is hardly helpful in such attempts, which is exactly why the club confirmed expansion ambitions earlier this week.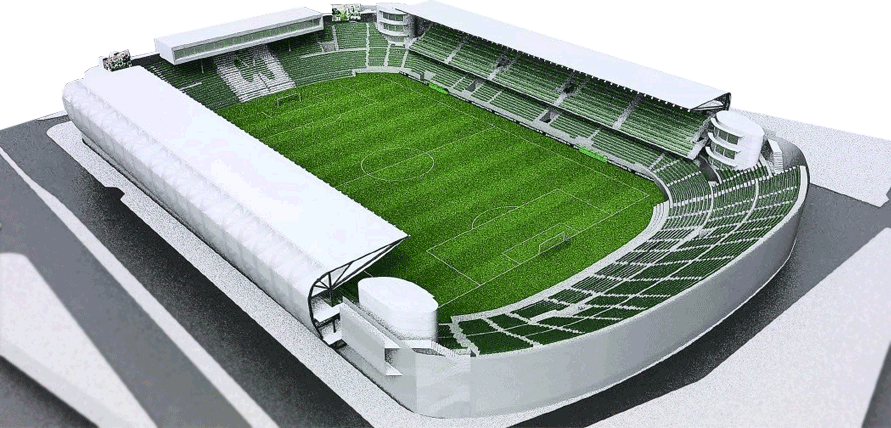 The new plan
Along the scheme, works will focus on two long sides of the field, south and north. Current low stands will be topped by 14 skyboxes on each side and a brand new upper tier with 13 rows of seating. New cantilevered roof will be located higher than the existing one, allowing it to take over floodlights that are currently mounted on masts.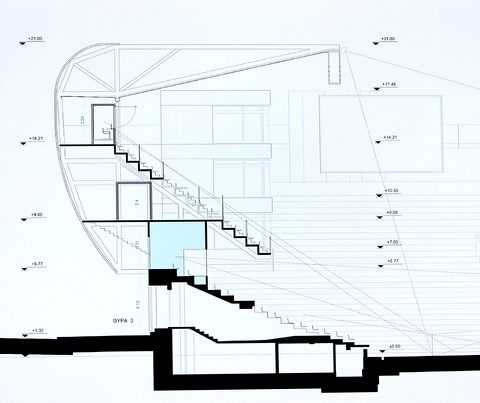 Due to extremely limited space the expansion will be based on simple steel prefabs placing fans above pedestrians outside the stadium. This way capacity can be increased despite spatial constraints by roughly 4,600 seats.
A limited number of existing seats will have to be removed in the corners, where four 3-floor towers will be erected. End zones won't change significantly, though a restaurant will be mounted atop of existing west stand, providing partial cover and obstruction of view to some fans. The stand will also see giant screens added. All of the stadium will be wrapped in perforated aluminum sheet to gain a modern appearance.
Works will be divided into two phases. First, the south stand will see its expansion and addition of two towers. Then, a year later, similar addition will go on in the north, along the erection of restaurant pavilion in the west.

Fans asked for help
Just like in 2011, when the club was facing major economic problems, also this time supporters are being asked to chip in. With schedule foreseeing first phase to be launched within weeks from now, fans can purchase sponsorship packages for as little as €20 each, though of course various premium options are on sale too, ending at €2,500 per person.
This way PAO are hoping to get enough to proceed without public aid. The club would still largely rely on subsidies to deliver the entire scheme, though. Its current price is thought to be within the €10-15 million range.