Moscow: CSKA stadium 95% ready
source: Stroi.Mos.ru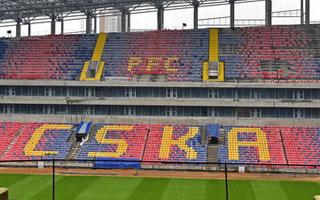 Furnishings, installations and landscaping – it's only the light works left at CSKA Moscow's new stadium. With 30,000 capacity, the stadium will be open for Premier Liga's 2016/17 season.
As confirmed yesterday by deputy mayor of Moscow Marat Khusnullin, the new stadium for CSKA Moscow is almost ready for use. The natural turf is growing as expected thanks to lamps aiding the limited sunlight access.
Seat installation is nearing completion with only lowermost sections of the west and north stands left to equip. Altogether there will be 27,000 regular seats and it's worth noting the sections for most vibrant fans have "safe standing" in place with seats folding into railings.
Glass cladding of corner buildings is almost done and now it's mostly about systems and furnishings, shifting works inside the stadium and to the roof (floodlights and loudspeakers).
According to official accounts revealed by Khusnullin, the stadium is now 95% complete. "Construction of the arena will be complete this summer. The stadium will become one of the training sites for 2018 World Cup participants", Khusnullin said.
Completion this year means the stadium project will end after a long decade. Old ground on the site was demolished in 2006, while construction of new stands began in 2007. Extremely lengthy construction was caused by several deadlocks along the way, holding any progress for long months.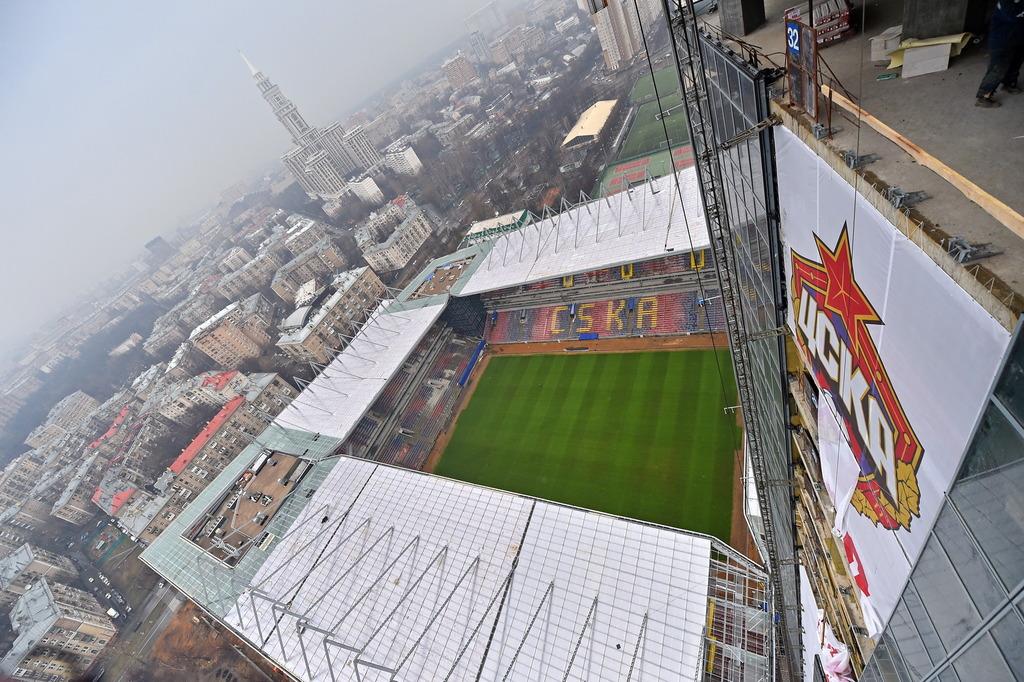 © Комплекс градостроительной политики и строительства города Москвы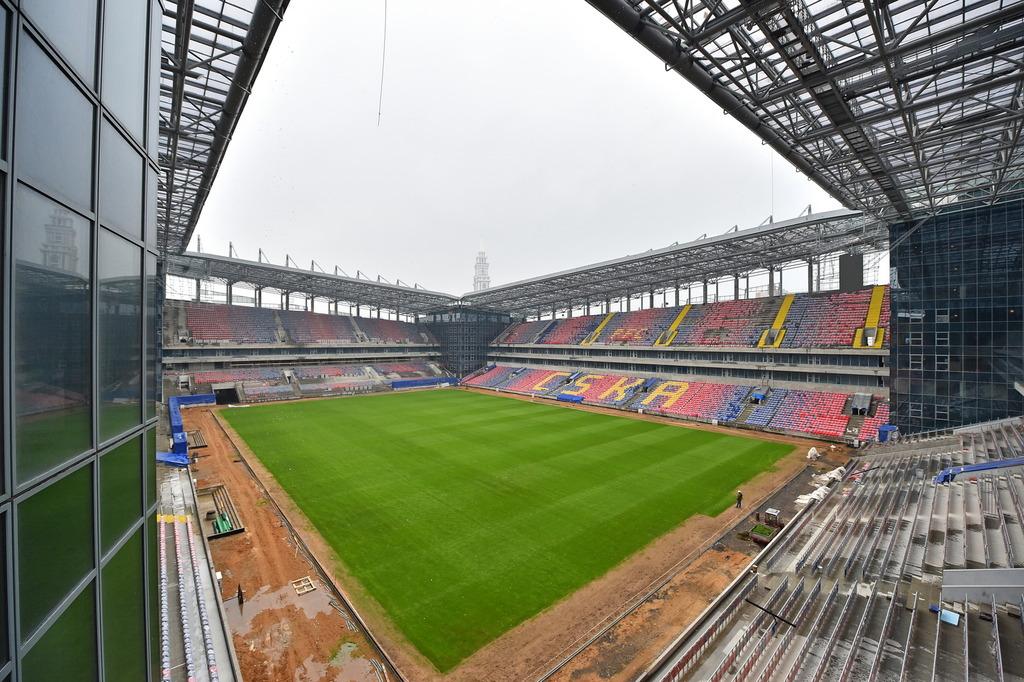 © Комплекс градостроительной политики и строительства города Москвы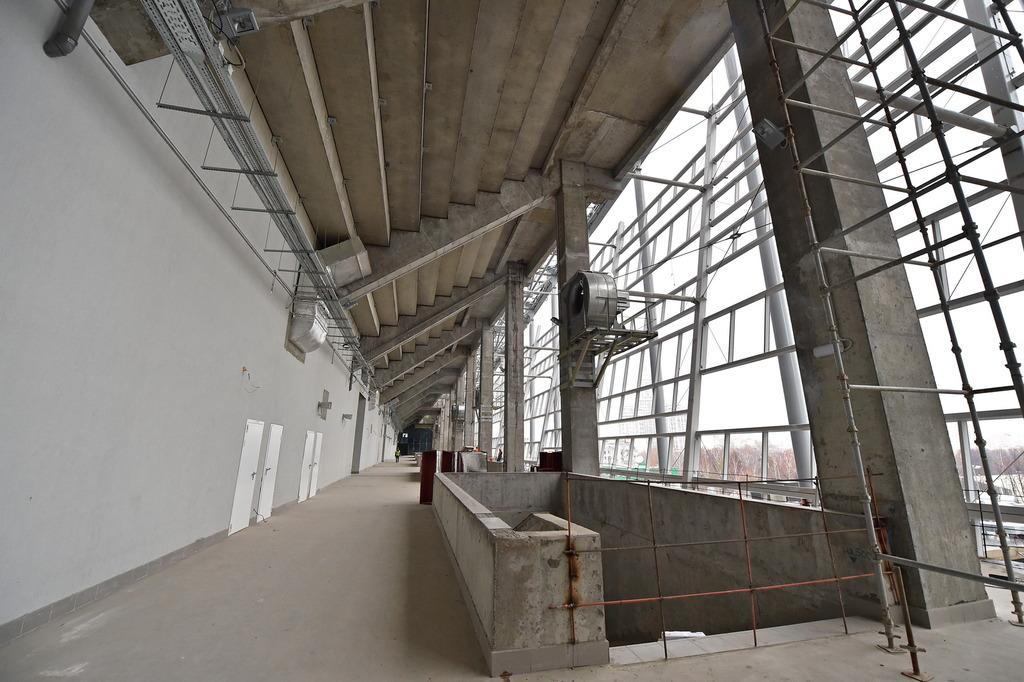 © Комплекс градостроительной политики и строительства города Москвы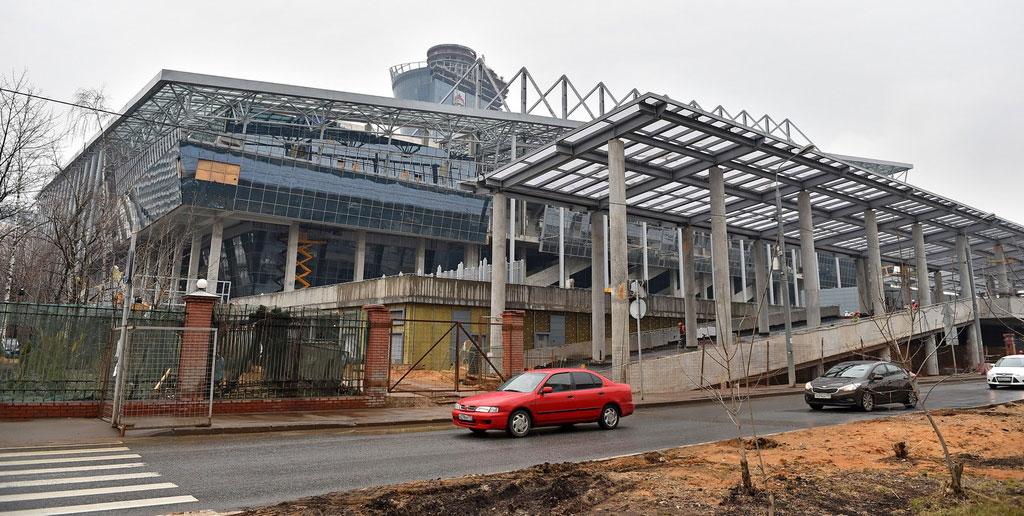 © Комплекс градостроительной политики и строительства города Москвы