Manchester: Costly bomb scare at Old Trafford
source: StadiumDB.com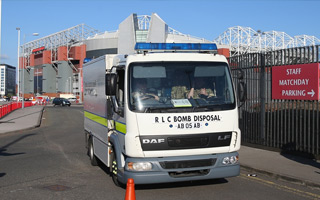 Premier League season unexpectedly became two days longer after Man United – Bournemouth game had to be abandoned and will take place on Tuesday. Extremely realistic-looking training bomb was found in a toilet.
Yesterday, soon before the planned Manchester United – AFC Bournemouth clash ending the Premier League season, club staff found an abandoned bag inside a toilet, in the north-western corner of Old Trafford. Inside it was a very realistic device consisting of a tube connected by cables to a mobile phone.
Initially the game was postponed by 45 minutes to later be called off entirely, leading to a planned evacuation of all fans already inside the ground. This included supporters of the following team who were already at Old Trafford, but United and Greater Manchester Police (GMP) equally praised fans for following instructions flawlessly.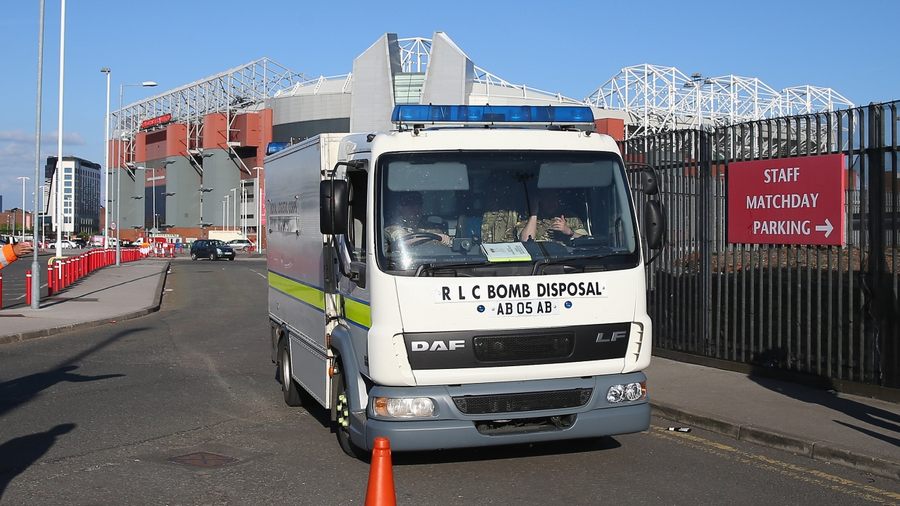 Bomb squad decided to detonate the suspicious item, which later turned out to be a training mockup bomb.
"Following today's controlled explosion, we have since found out that the item was a training device which had accidentally been left by a private company following a training exercise involving explosive search dogs." said Assistant Chief Constable John O'Hare of the GMP.
The season's last game is now rescheduled for Tuesday night (8pm local time) and the entire operation will cost Manchester United quite a lot. The club decided to offer refunds to all fans with valid paper/season tickets. Anyone willing to attend tomorrow's game will be granted free entry if they already had tickets for the abandoned Sunday fixture. This means United may lose some £3 million ($4.3m) on the rescheduling.