England: Boro stadium upgrade to cost £5 million after promotion
source: GazetteLive.co.uk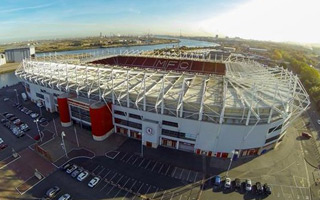 Middlesbrough are returning to the Premier League after 7 seasons in exile and their stadium proves outdated enough to require investment. But it's nothing compared to what they'll earn.
You may have thought Riverside Stadium is still a modern one. After all, it wasn't that long ago when Boro were hosting their UEFA Cup semifinal rivals here (2006) and it was in line with requirements.
But with 7 seasons played in the Championship, Riverside's return to Premier League requires a significant investment. Middlesbrough are spending £5 million this summer to upgrade their 21-year old stadium.
Primarily, the floodlight system needs to be replaced. Current lighting is only 800-lux strong, while Premier League broadcasting requires 1,600 lux with the 'zero flickr' technology. That's why Boro went for efficient LED lighting.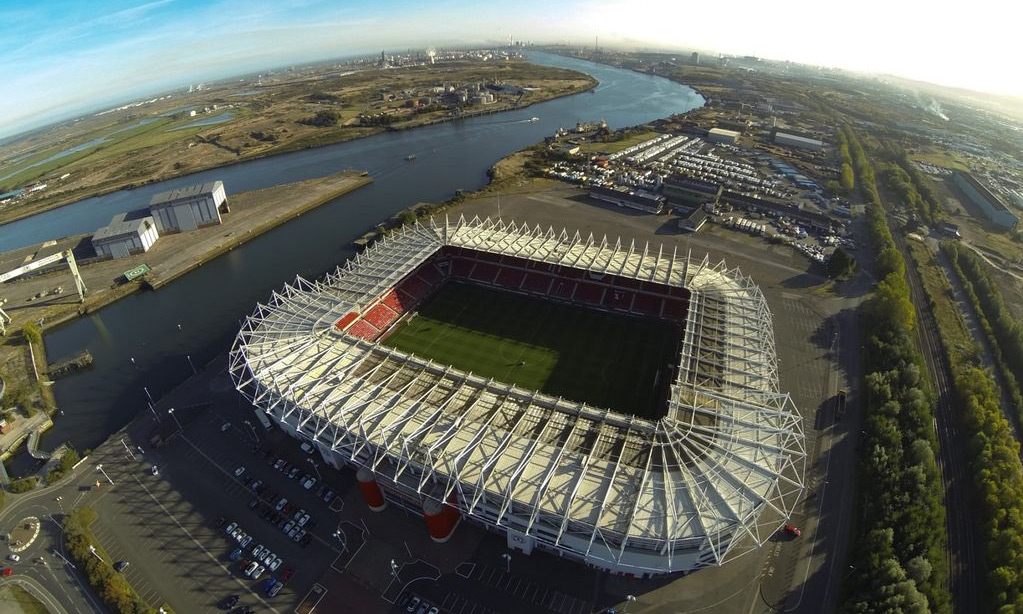 Current 8 camera positions need to be quadrupled and allow the cameramen to operate in 32 places. Also, the existing TV studio is too small, so two larger ones will be created in the south-eastern corner of the stadium.
This is also where TV broadcast trucks will park from 2016/17 onwards, shifting from a smaller compound behind the north end. To allow for the broadcasting crews to work efficiently, a brand new staircase will be built at the south-east side.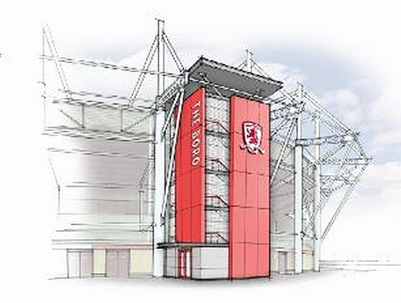 Also, the current press section needs to be expanded to 150 seats. Away from the live action, the old media room on the concourse of the West Stand Upper isn't large enough for the demands of the Premier League, so an alternative is required.
To that end, major alterations are taking place behind the reception area of the West Stand with the commercial and finance departments being moved to a new location in the stadium. That frees up space for a 70-seat press conference room, a media working area, a mixed zone and no less than five interview rooms.
While the £5 million spending is very significant compared to the initial price tag for entire Riverside Stadium (£16m), it's well worth the expense when compared to the income boost Premier League will bring to Middlesbrough. The TV rights alone are worth over £8 billion to be divided among 20 clubs over the next 3 seasons.