Detroit: Hope of prosperity for Detroit City FC
source: DetroitNews.com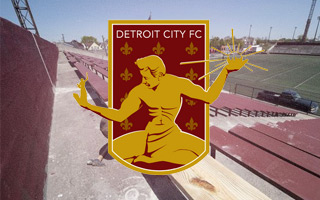 They may only be a semi-professional soccer team, but Detroit City have already outgrown their previous stadium, averaging 3,500 per game! Now they're moving in to a different venue.
Over the past weeks Detroit City FC have been running their largest renovation project since the club was founded in 2012. They're investing $740,000 to upgrade Keyworth Stadium in the northern Hamtramck district ahead of today's home opening game of the season.
At 7:30pm local time the team is taking on AFC Ann Arbor and the 6,000-capacity stadium should fill nicely after City had to move from their previous home due to insufficient size.
With average crowds of 3,500 people last year, the old ground was sold out regularly, forcing the relocation. With semi-professional status and playing only in the 4th league, this result has to be taken as impressive!
This year Keyworth Stadium should help Detroit City grow further as works are coming to an end. "This is the final stages of what's been months of rehabilitation for this 80-year-old stadium," said Alex Wright, one of the club's five co-owners.
"We're doing a lot of work on the electrical, doing some concrete work and a lot of the work we had to do in this space is structural. We're not adding a lot of stuff, but at 80 years you can imagine it creates a lot of wear and tear."