Washington DC: Here's the future of RFK Stadium
source: greatergreaterwashington.org; author: michał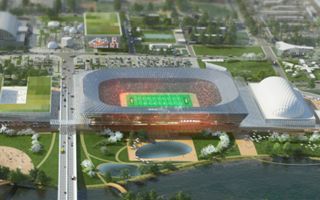 It will be 55 years old this October and there's not much life left for RFK Stadium. The building will be demolished and here are two options of how the entire area of Washington DC can be reinvented.
This week for the first time local residents were presented the future plan for RFK Stadium and its surroundings. From Monday onwards the municipal authorities of Washington DC are hoping to receive quality feedback from the community.
One thing that's certain is RFK Stadium's demolition. The 55-year-old building is obsolete and won't have a major tenant after DC United relocate to Buzzard Point. The replacement is yet to be decided upon. Three options are on the table. Two of them include major sporting venues – NFL stadium (65,000?) or indoor arena (20,000?). Third one has no 'anchor building' to be a landmark for the area.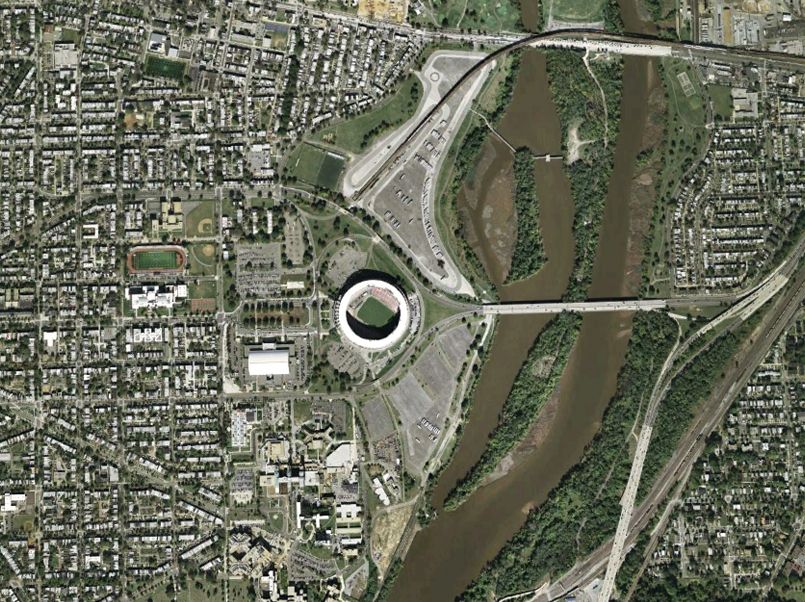 This is where we should note that Washington Redskins and Washington DC are in unofficial dispute over the team's naming. A potential NFL stadium might be built within city limits only if Redskins owner Daniel Snyder approves a name change for his franchise. Currently Redskins are said to be focused on a new out-of-town stadium, though its location seems undecided.
Revitalization of the entire western Anacostia riverbank will focus on creating accessible and friendly leisure areas for the citizens. Creating additional residential or hotel units in the area is out of question at this point, because the land is federal and zoning permits only sports and leisure. The city of Washington created two layouts for residents to comment on
Option 1 – North-South
In this proposal all crucial uses are concentrated in a complex running from the north to the south. Apart from the stadium/arena there's a large family entertainment center, training stadium and a water park. All would be built on a shared plinth, dominating the area.
Perhaps more notably for locals, this variant includes complete reconfiguration of the road network. Roads would run perpendicularly instead of the current, irregular layout. While space might be used more efficiently with this solution, some residents already listed their concerns about this shift.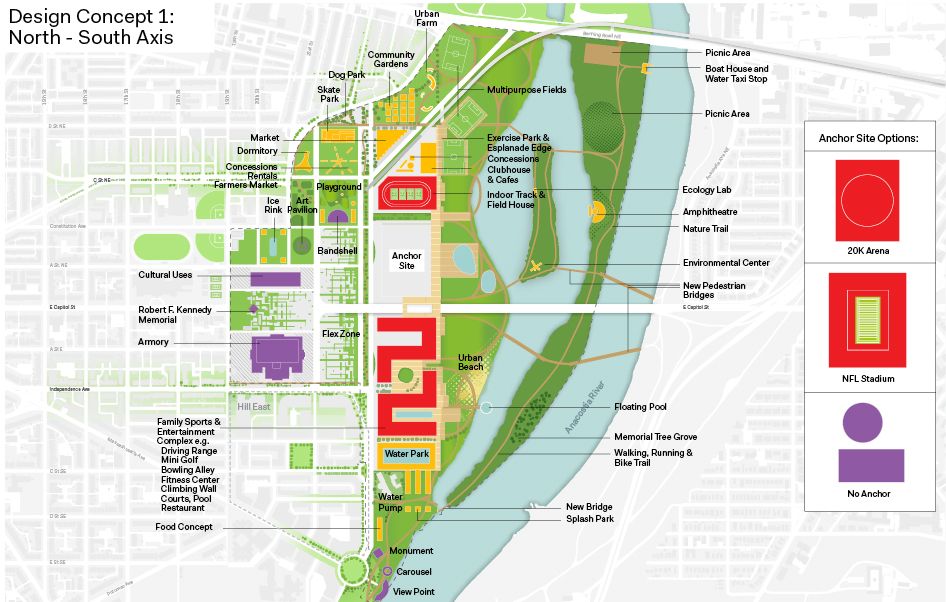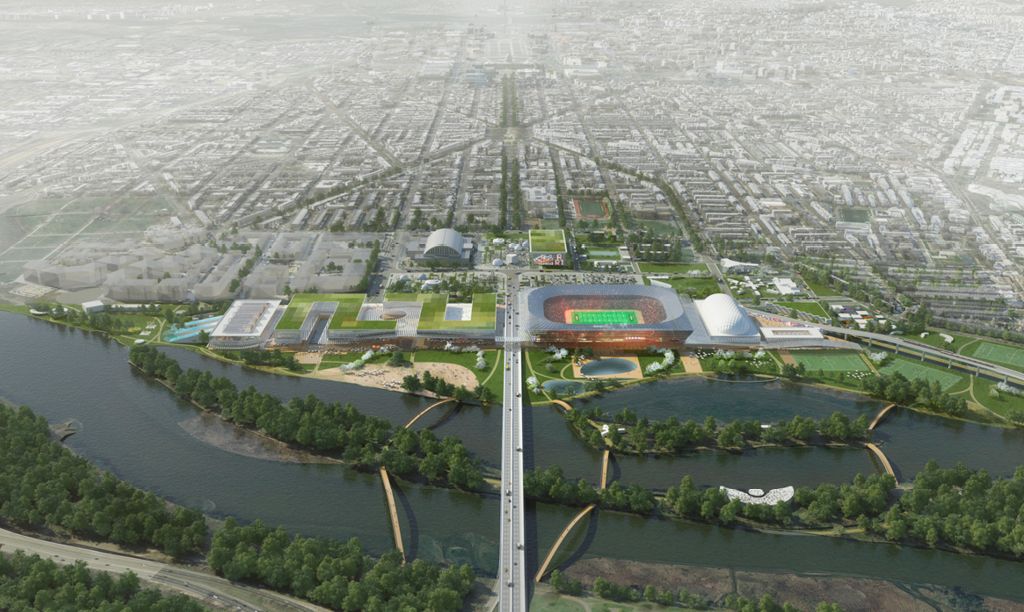 Option 2 – Symmetry search
Currently RFK Stadium lies on Washington DC's main axis (West-East), just like the Capitol. Within the second proposal there would be no central venue on the axis. Instead, a public plaza and park would be created, while all important buildings would be spread on both sides of it. This solution retains existing road connections while creating a connection between downtown and the riverside.