Virginia: ODU not keen on stadium proposal (for now)
source: 13NewsNow.com; author: michał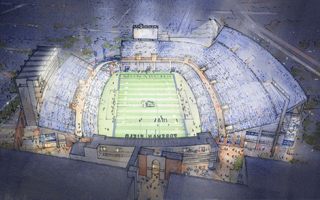 Proposed in March, the new Old Dominion University stadium scheme is neither scrapped nor accepted. Before any decision is made, the university will conduct its own study.
On Thursday afternoon ODU Board of Visitors decided to pass on a proposal for a new football stadium Thursday afternoon, at least for the present.
According to a statement from ODU rector, Ronald Ripley, "Old Dominion is conducting a study, collecting and analyzing data to ensure that we pursue the path that best meets our needs and is fiscally responsible. […] We believe it is in the best interest of the University to complete the study before considering any proposals", the statement read.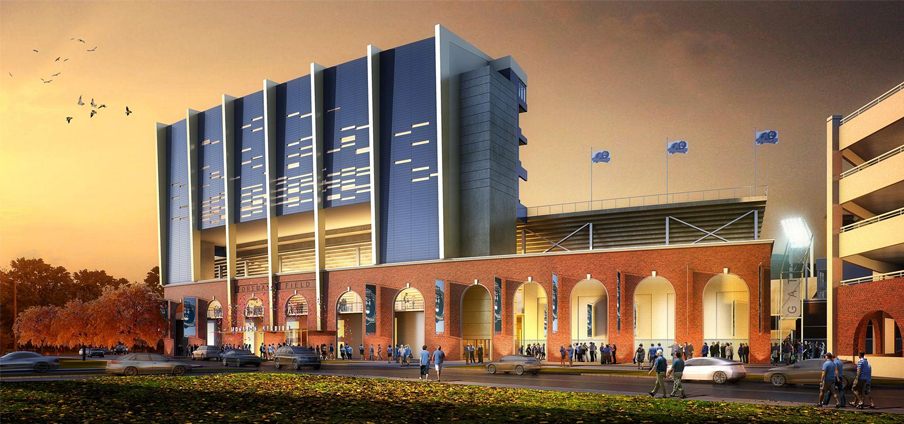 Old Dominion University was offered a brand new stadium to replace the current Foreman Field back in March. The private initiative of developer Stephen Ballard would see only the south end left untouched and all remaining sections rebuilt to reach 25,000 capacity and leave room for expansion.
Earlier, in 2013, the university was planning to built a brand new stadium in a slightly different location, partly on the site of student housing. That plan was deemed too expensive by Ballard, but ODU are now going to examine all options before deciding on any scheme.