New stadiums: Two of a kind from Chile
source: StadiumDB.com; author: michał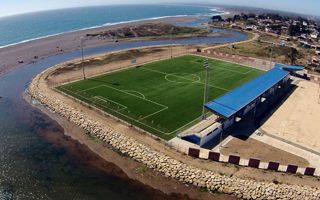 One is actually a Palestinian stadium in Chile, the other is a stadium located beside both a river and an ocean at the same time. Just two of Chilean football treasures!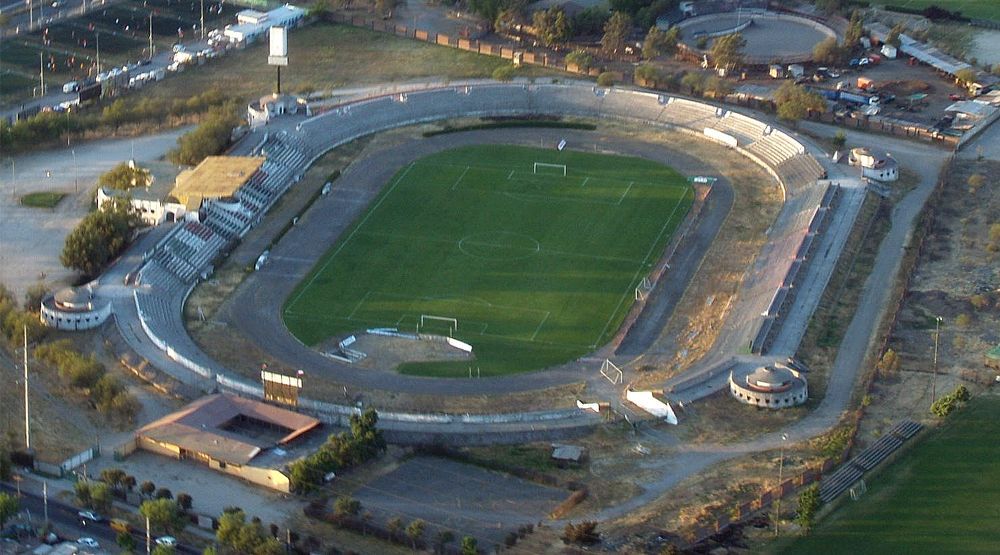 Although a large Palestinian flag waves above the east stand and the map of Palestine is painted on club premises, this stadium is located in southern Santiago de Chile, in the La Cisterna district. The Palestinian accents are owed to the host club CD Palestino, established in 1920 by the Palestinian minority.
In their heyday, the club managed to win two Chilean championship, though these days predate the current stadium. Its construction began in early 1980s and opened in 1988, with Mexican side Puebla FC invited for exhibition game.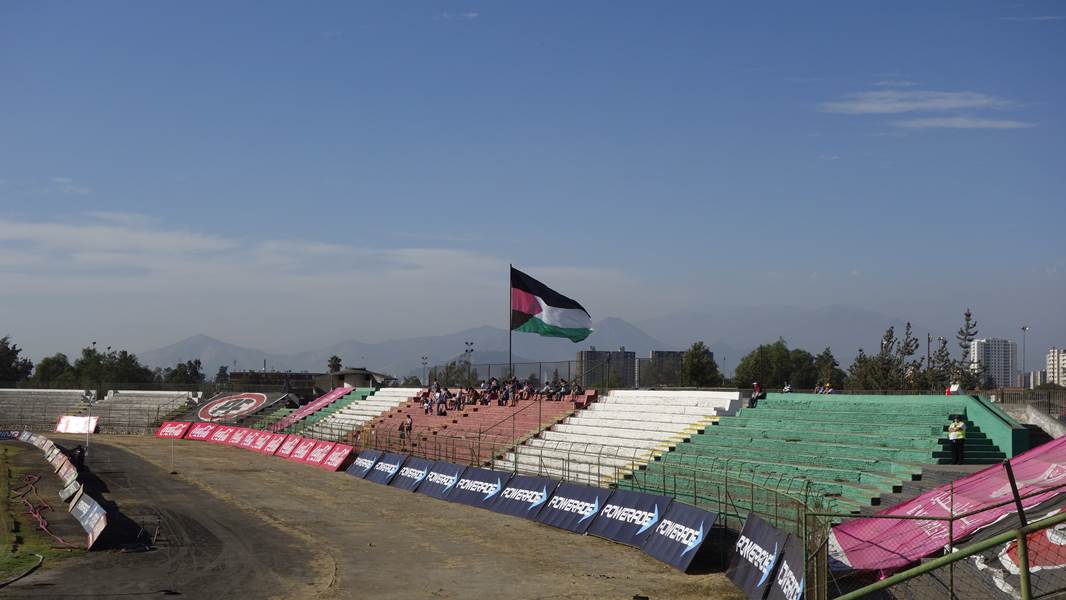 Structurally the stadium may seem very regular, low landfill stands surround a field with running track. What is rare is the layout of toilet facilities, placed in four rotundas in each corner of the stadium. Rotundas are structurally able to host floodlight masts, but this hasn't happened despite decades having passed.
Due to deteriorating infrastructure, the stadium had seen its biggest game in 1990s. Currently capacity is limited to 5,000 for safety reasons, while crucial games against key rivals are played elsewhere, outside of "Palestine". For the same reason construction of a brand new stadium in the same spot was announced in late 2015. Staying in the site seems sensible since there are 8 training fields at hand, aside of the emotional bond.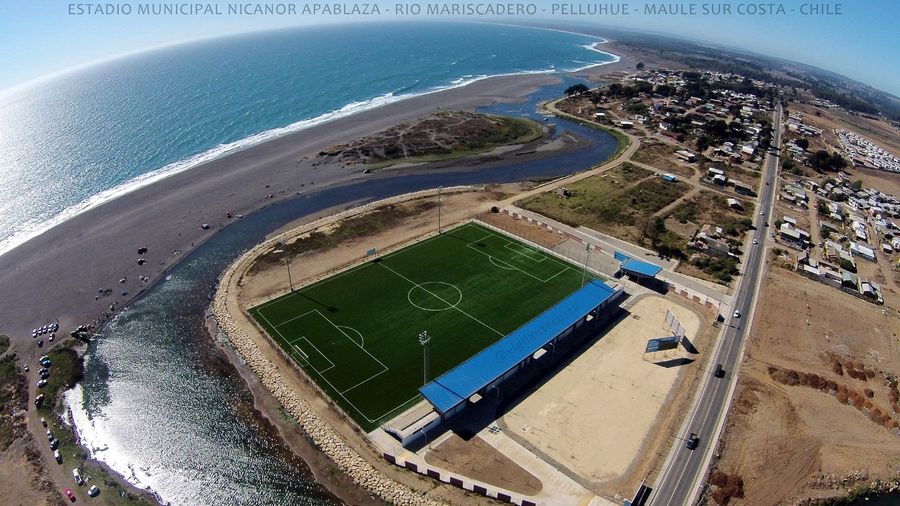 It's located absolutely stunningly: beside the ocean and in a river bend at the same time. Built in the last major meander of Rio Curanilahue, this football-specific stadium has one covered grandstand on the east side, providing room for roughly 1,000 people. However, already during opening events it proved able to accommodate over 2,000 viewers.
On a regular basis spectators can admire the mighty Pacific Ocean from the stand, though it's as calm as the name would suggest. In fact, the stadium had to be built in the first place because the old one (with running track) was entirely destroyed by a tsunami in 2010. Only two floodlight masts survived, but had to be dismantled in the end.
After the reopening, the ground was named after Nicanor Apablaza Apablaza, renowned regionally footballer and… shellfish diver.