New stadium & design: Rising stars from Virginia
source: StadiumDB.com; author: michał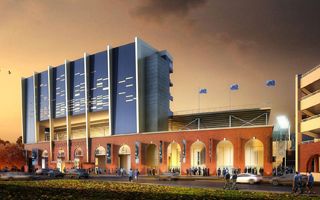 The Monarchs football team was launched in 2009 and already reached the top NCAA conference, selling out constantly. Now it's time for a new $124-million stadium.
Are they the embodiment of the "American dream"? Not really, sorry to spoil the build-up. But the Old Dominion Monarchs have quite a story to tell. The American football team was created in 1930, but only relaunched in 2009, joining FCS (second tier in academic football).
From that point on, they sold out all games at their current home, enjoyed more success than were hoping for and progressed to NCAA's top division's Conference USA. That's why it's time for their stadium to match up. It's story begins in 1935…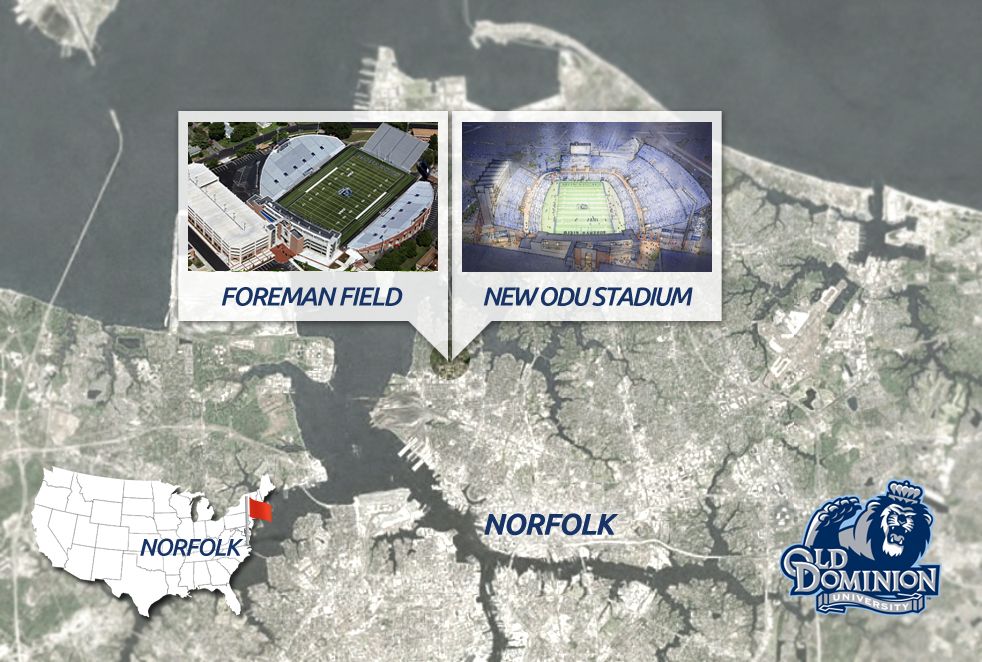 Construction of this charming stadium was launched in 1935 and to this day it retained its signature features: two monumental grandstands along each side. Rounded shape and symmetric arcades within the brick façade look as they did in 1930s, even if the stands have changed to some extent (new press boxes, floodlights, etc.).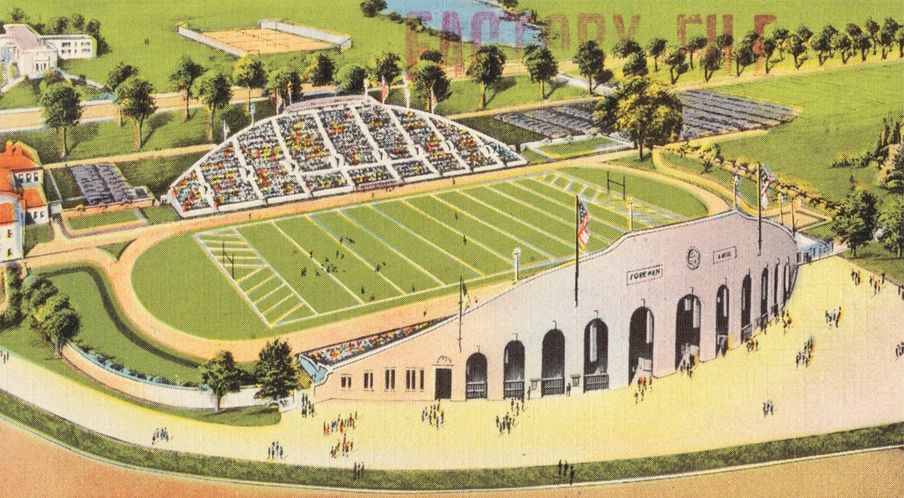 Behind the goals situation differed in various periods. Upon opening in October 1936, the stadium had both ends free, only occupied by the running track. In 1957 this changed as new grandstands were built just behind the field, expanding the stadium from 17,500 to 26,000. That said, the running track was still there until 2009! It was possible because runners simply ran under the stands where they had to (see below!).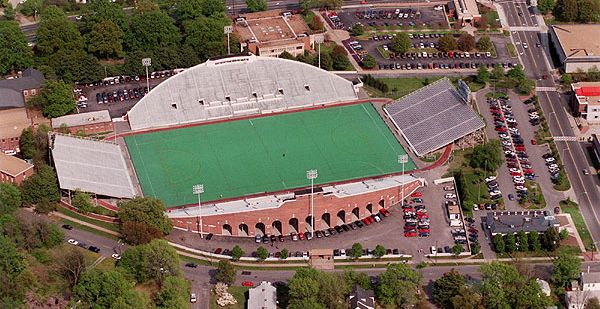 In 1998 the stadium went below 20,000 as the south end was removed. Free space remained unused until 2009, when a new pavilion with skyboxes was erected behind the south end. Conjoined with multi-level parking, the building consumed $29.5 million or over 80 times the original stadium cost from 1936 ($300,000)!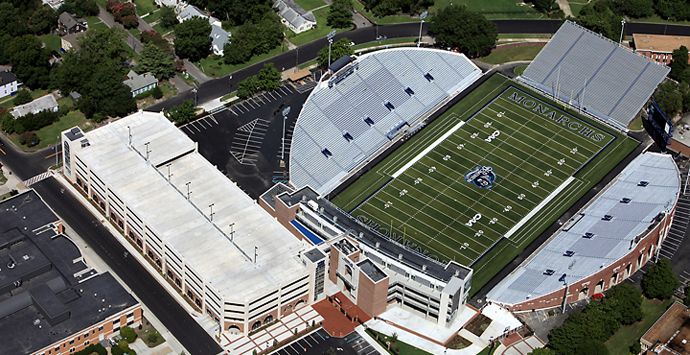 This major upgrade was carried out to allow Old Dominion University football team to return to the stadium for the first season since 1940. During their 69-year absence the stadium still hosted some major football fixtures, but with limited tenancy. For this reason it was largely used for field hockey.
Plans of moving to a new stadium were drawn in 2013 as a direct result of Monarchs progress. Having moved to Foreman Field in 2009, the team had sold out all games and advanced to Conference USA, resulting in increased demand for regular and hospitality seating.
In 2013 the plan was to demolish part of the on-campus student housing and build the stadium near Foreman Field. However, this would be time-consuming and expensive as relocation of 700 students would have to be carried out.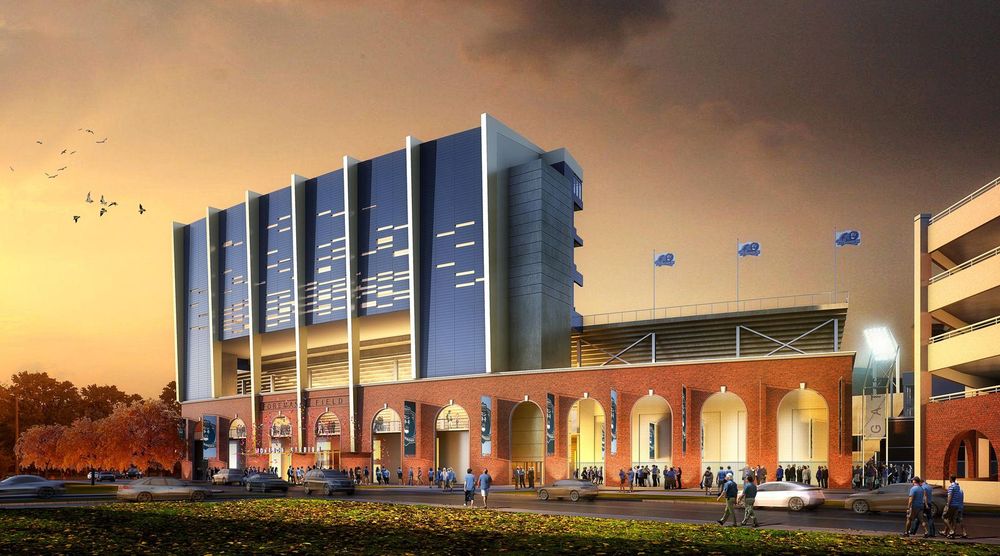 Instead, in 2015 local construction giant S.B. Ballard proposed rebuilding Foreman Field into a new form. Because the dated stadium (east/west stands built in 1936) didn't allow expansion, it would be torn down completely, only except for the 2009 pavilion behind its southern goal.
The new phased development would include a lower main grandstand in the west, topped by impressive corporate/press tower. East side would be much larger and include majority of the regular seating. With a brand new layout and improved facilities, this stadium would enable expansions if needed. It's also estimated to cost half of the 2013 plan, which could exceed $245 million.