New design: One game-changing grandstand
source: StadiumDB.com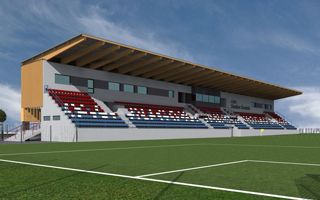 It's a minor town with a 4th league club. And yet they will put some Polish cities to shame with their main sporting centre, even if the new football stadium will be as small as you might think…
Środa Wielkopolska is a 22,000-strong town in the western Greater Poland region. The local football team Polonia is currently playing in III Liga, or fourth tier. It's a minor league nationwide, but there are interesting rivals including former champions Warta Poznań or Elana, representing the great city of Toruń, home of Nicolaus Copernicus.
Nothing as revolutionary as his discoveries is about to happen in Środa Wielkopolska, but football-wise, a major shift is coming. After a couple failed attempts the town have been granted planning permission for their new, and first ever, football stadium.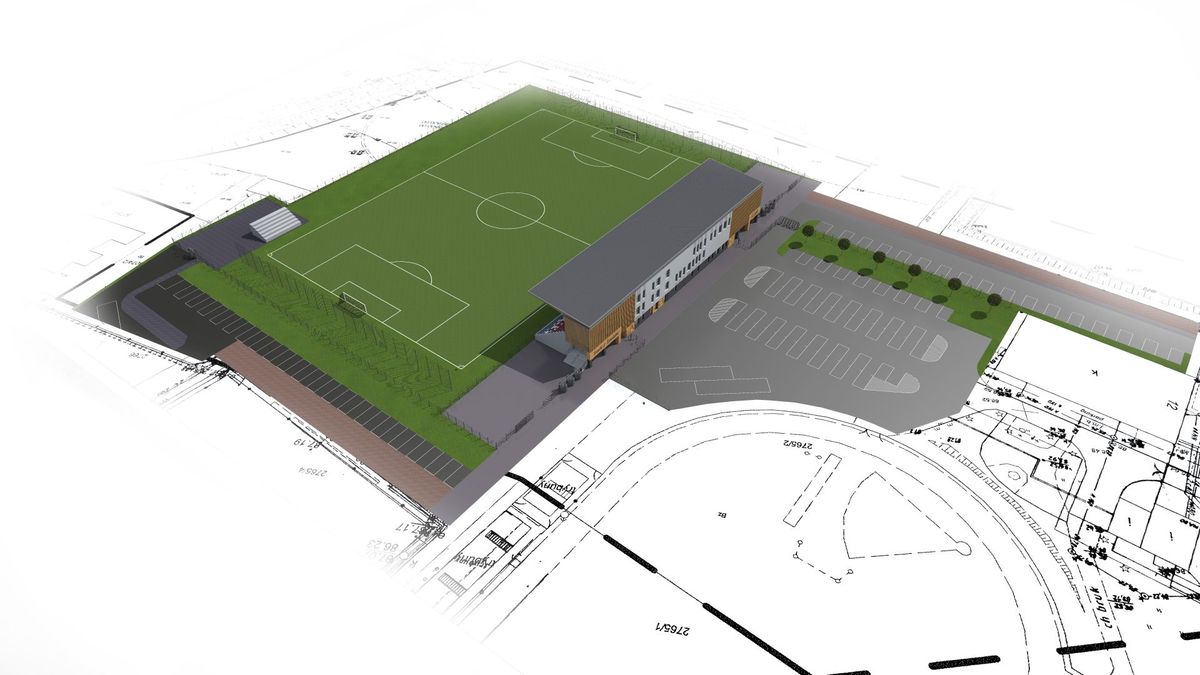 © Archiformacja
So far Polonia is using the athletic ground with 1,668 temporary seats. The new one will be built directly next to it and will have only one grandstand. But, with 1,140 seats (80 of them for VIP guests) protected from the elements, it should be well enough for now.
This simple grandstand, designed by Archiformacja with modest decorative elements of wood, will become the largest building within Środa's sporting complex. And it's not a small complex by Polish standards – already now three football fields and a hockey field as well.
For a town of Środa's size, budget of PLN 8.5 million (yet to be verified during construction tender) seems a bit much. That's why the municipality divided the project into two parts (field delivered separately) in order to secure external funding for the main building.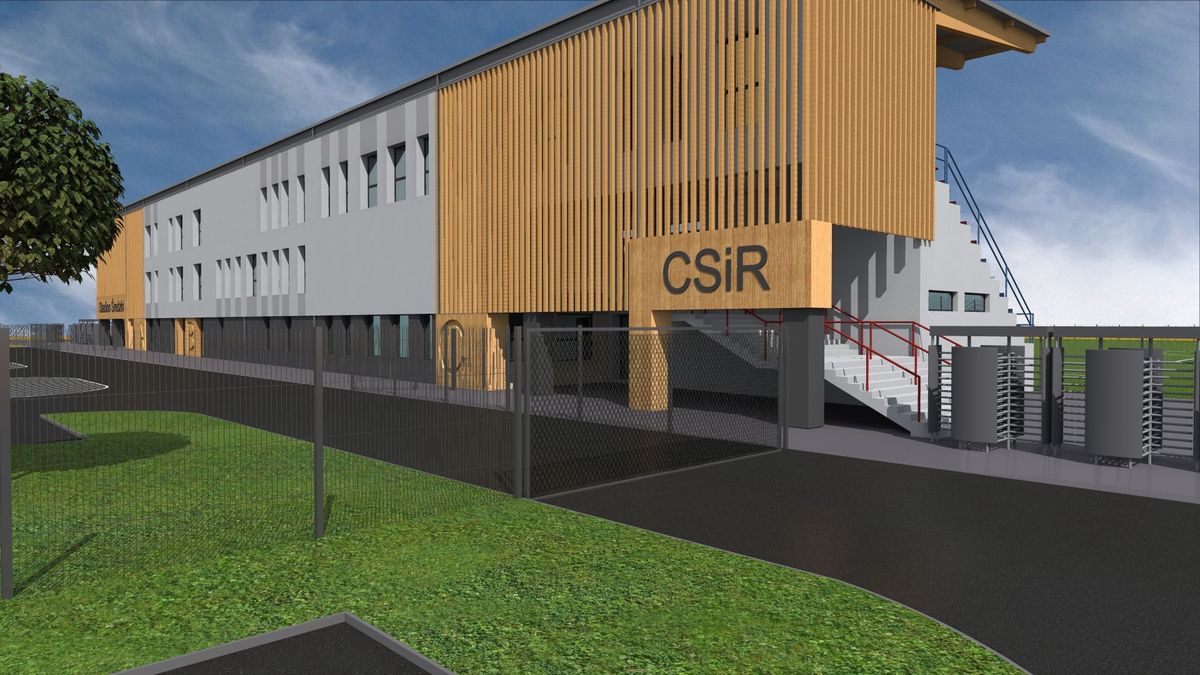 © Archiformacja

© Archiformacja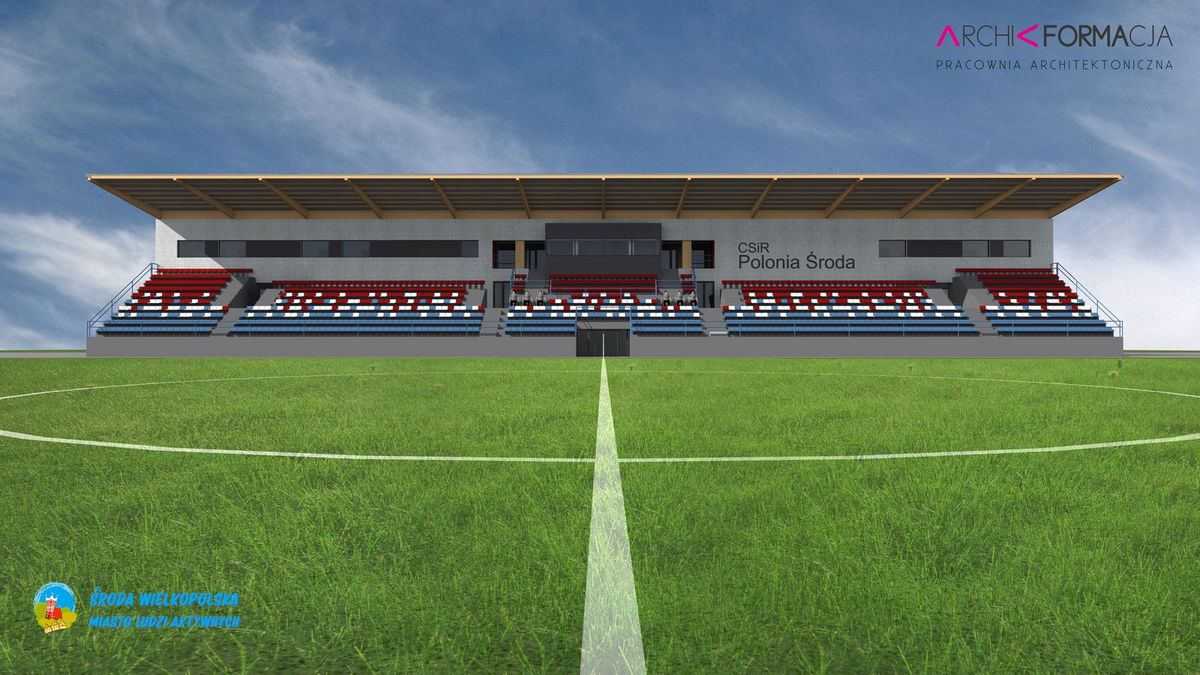 © Archiformacja