New design: Nothing changes? Only at first glance
source: StadiumDB.com; author: michał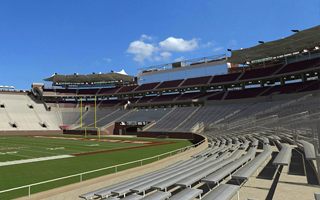 This stadium is right now receiving an $85 million makeover which will result in it looking… almost unchanged. But that's just the first impression.
Doak Campbell Stadium is among the world's most unique ones for the impression you get once outside of it. The building is adjoined by academic facilities, covered entirely with elegant brickwork and you might not even notice it as a stadium if it wasn't for the immense size.
And this won't change as the stadium undergoes the most expensive redevelopment throughout its 65-year history. So why are we adding the 2015-2016 revamp to our database as a new design?
Last year it began with minor steps by the Florida State University. 98 existing skyboxes were improved with sliding windows and new air-conditioning at the cost of $7 million, marking bulk of the 2015 works. But this year the total bill will reach up to $85 million as all works conclude in late August.
What you can see on the below photo (collage of images send by Timothy Johnson, dated April 12) is the major change that will be noticeable for everyone inside the stadium. New field and largely renovated seating bowl for all spectators, still around the 82,000-mark after reconstruction.

© Timothy Johnson
Another major improvement for everybody is the new northern giant screen. As far as USA is concerned, there are more than a few larger screens, but the new one will in fact outgrow the current by almost 300%, reaching 878 square meters (9,400 square feet). By international standards that's still immense!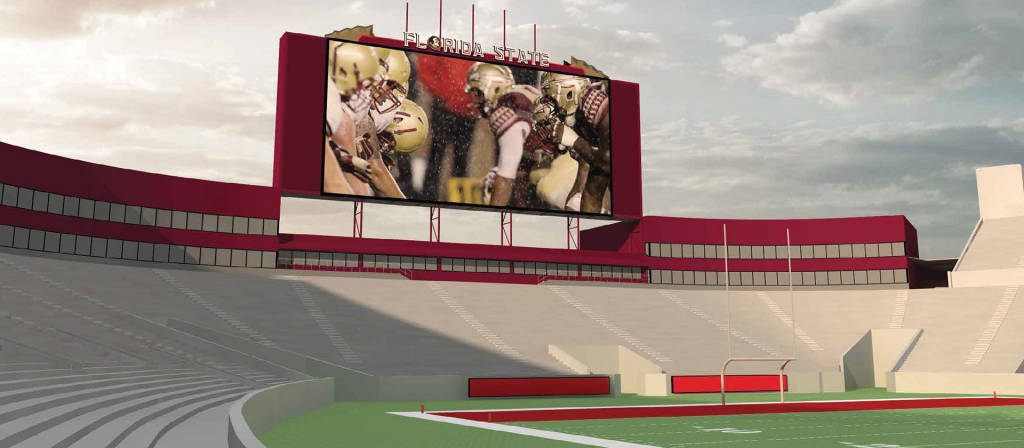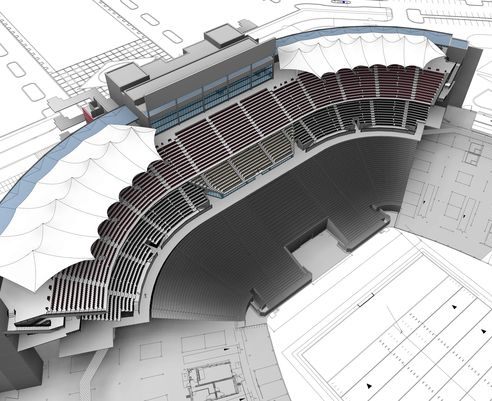 In the south, where the largest change will occur, two tiers of regular seating are being replaced with two balconies for corporate clients. This means a major improvement of some 6,000 seats, which will also benefit from major infrastructure improvement.
As much as 70,000 square feet (6,500 square meters) of air-conditioned floor space is created behind the seating, available also for non-matchdays. On top of that a 34,000 sq ft shaded terrace, the only large covered area of the stadium.
Behind the south end two large towers are built, accommodating elevators and staircases, providing independent access to the new corporate zones.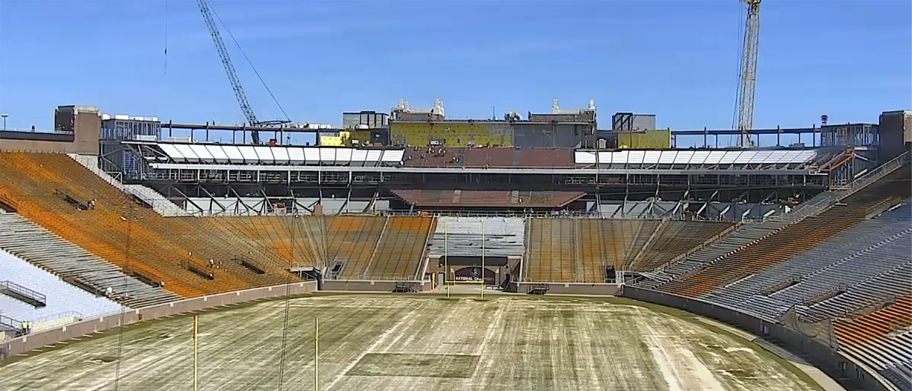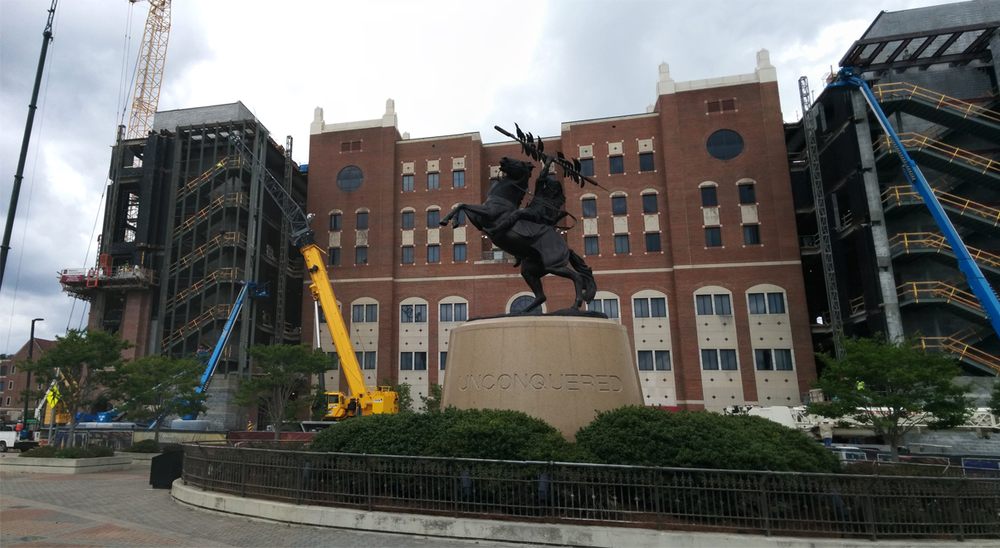 © Timothy Johnson