Netherlands: Gelredome is too big for Vitesse
source: StadiumDB.com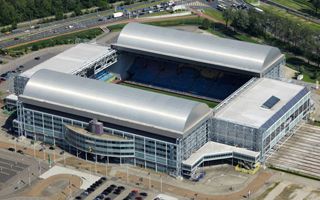 Having consistently failed to fill the stadium to capacity, Vitesse Arnhem decided to reduce capacity by over 4,000 seats. This makes Gelredome the second Euro 2000 host stadium to lose capacity.
After the 2015/16 Eredivisie season comes to an end, Gelredome in Arnhem will see a major capacity change. Of the 25,500 current seats only 21,248 will be left after last rows are to be sealed off.
The change comes as Vitesse Arnhem want to adjust the stadium's size to their actual needs. Since the building opened in 1998 average attendance remained within the 23,000-25,000 per game for five consecutive seasons. Since 2004 Vitesse managed to exceed 20,000 on average only once, in 2007. Current crowds are just over 16,600.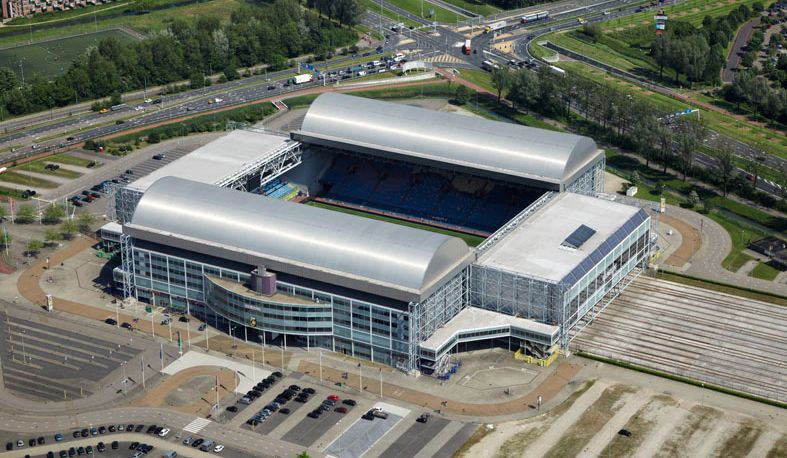 Closure of the last rows should result in fans moving significantly closer to the field. This way, by disabling over 4,000 seats, Vitesse want to avoid empty sections. At the same time the club assured that concerts and other non-sporting events wouldn't be affected by the efforts.
This latest decision means Gelredome is the second Euro 2000 to lose significant number of seats, following the gradually downsized Charleroi stadium.
New stand naming
Following the death of Theo Bos (Vitesse player and coach) in 2013, the south stand was renamed in his honour. Now three remaining stands will bear names of club legends. Western stand was named after Just Göbel (goalkeeper in 1910-1922), north section is named for Edward Sturing, player and coach for 23 years.
Now fans get to vote on the patron of eastern grandstand. The candidates are: Charly Bosveld, John van den Brom , Dejan Curovic, Nikos Machlas and Bennie & Nicky Hofs.