Moscow: Luzhniki structurally complete
source: StadiumDB.com; author: michał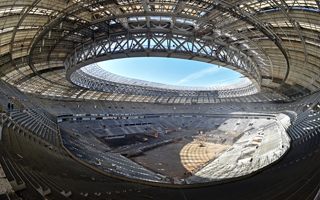 With only minor works ongoing regarding construction, Russia's largest stadium is shifting focus to systems and furnishings as the project continues to be ahead of schedule.
While some Russian 2018 World Cup stadiums are still suffering from delays (even with measures to tackle those), the country's largest and most iconic stadium is doing more than fine. The seating bowl is complete as promised, the façade is renovated as promised and now works are shifting to furnishings and installations. Again, as promised.
All of the above was confirmed earlier today as Moscow city officials met FIFA president Gianni Infantino at the site. Infantino, who had paid visits to Luzhniki before the complete reconstruction, praised how the stands were rebuilt in a football-only layout. The connection between history and modernity becomes the key value of Russia's largest stadium.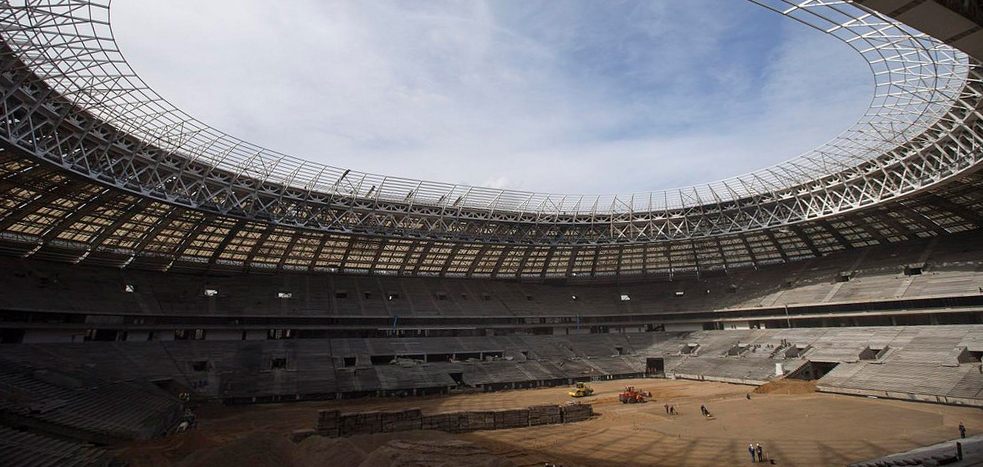 And while Luzhniki no longer is an athletic stadium, there's still an option to host major tournaments here. As confirmed today by mayor Sergey Sobyanin, the stadium can have a temporary running track built on a platform. But since ticket demand is nowhere near that for football, regular use will address the football needs first.
Here at StadiumDB, apart from the new seating bowl, we're still impressed by the pace. Not only because in Kaliningrad the structure is barely out of the ground (2nd floor at this point), but also because Luzhniki was supposed to be opened much later, in 2017. Instead, already now the basis for future field is being prepared and sowing will begin in August. By Autumn the stadium will be able to welcome 81,000 fans.
Landscaping works around the stadium have now began, with the goal being for Luzhniki to become Moscow's largest public sports and leisure precinct. Inside the stadium there are already seats mounted for testing purposes with final selection of pattern and models to be decided upon.