Minneapolis: Milan and Chelsea to open U.S. Bank Stadium
source: StadiumDB.com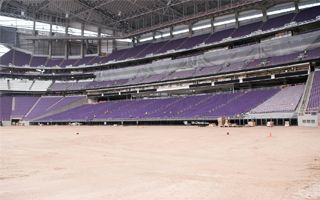 While the project is almost complete, we now know the opening events for U.S. Bank Stadium. Ironically, the host team Minnesota Vikings will only play after first soccer and concert events.
U.S. Bank Stadium is now almost complete. There's only 5% of work left to be delivered, worth just $40 million of the entire $1.076 billion project. Structurally the building is complete, but installations and furnishing works are ongoing.
Changing rooms are almost ready, all 66,200 seats in place, even on the telescopic north side. Giant screens are also installed inside the ground, while outer cladding is growing to allow move-in for early June. Before that happens, in late May a job fair for future stadium employees is planned.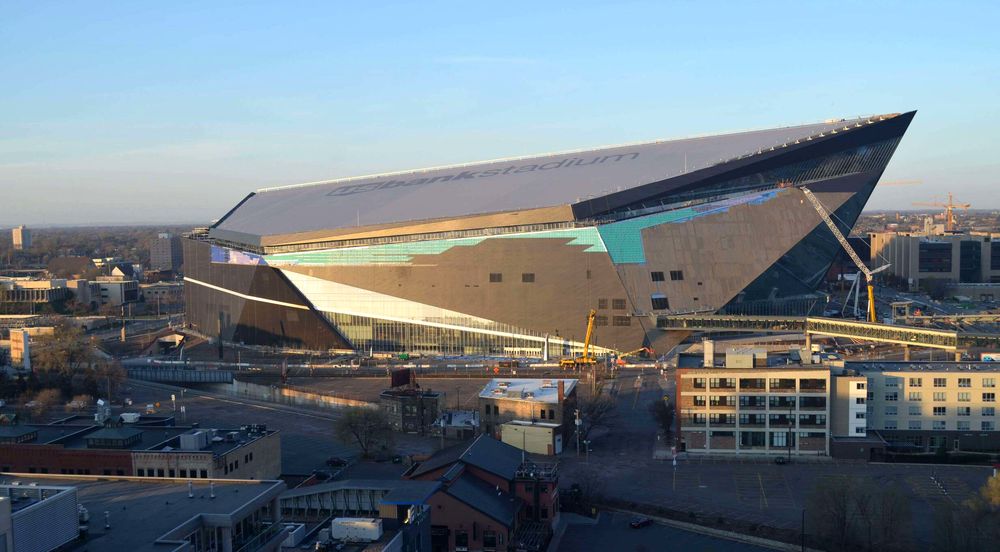 As construction is nearly done and there's no threat of delays, first events are now confirmed. Ironically for an NFL stadium, American football isn't among the first three events. Opening will bring the International Champions Cup game between AC Milan and Chelsea FC, scheduled for August 3.
Then on August 19 and 20 two concerts are planned. First country singer Luke Bryan, then Metallica. Minnesota Vikings of the NFL will hold their first pre-season game a week later, on August 28.
But even before all of these events, fans, residents and tourists will be welcome to see the stadium inside and out. On July 23-24 open tours will be carried out at the freshly-finished stadium.