Iraq: Shocking findings at Ramadi stadium
source: AFP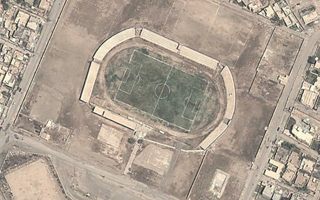 Up to 40 bodies were hidden in two mass graves within the Al-Ramadi Club football complex in Iraq. These follow a long list of other mass graves discovered after liberation from ISIS control.
On Thursday the Iraqi army confirmed that two mass graves were found at Al-Ramadi Club stadium in the Anbar Province. Up to 40 people may have been buried there and authorities were led to the tragic site by one of the arrested ISIS fighters.
So far 32 people were exhumed from the site, many already reburied. 6 people are identified based on DNA samples. These include a policeman, his wife and son, two security personnel and one Ramadi resident. According to some sources majority of the victims were women and children.
Further exploration of what used to be a stadium and training complex of Al Ramadi Club are ongoing. Despite the city being liberated since December, mass graves are still being discovered. ISIS took control of Ramadi in May 2015.