Hungary: Old ground in Szombathely removed, new one coming soon
source: StadiumDB.com / Alon.hu; author: michał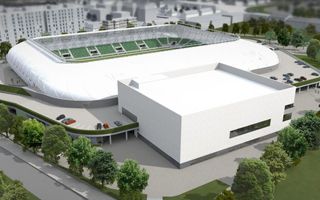 In two months the old Haladás Stadion was completely demolished, while its successor will begin to grow next week. In just 15 months the $56.7 million project will be ready.
On Monday a symbolic ceremony is planned in the city of Szombathely, near Hungary's border with Austria. Cornerstone mounting means officials are coming and construction of the new stadium will formally begin.
Demolition of the outdated Haladás Stadion ended successfully in recent days after roughly two months. The below photo showing its floodlight mast falling is one of the last documenting the operation.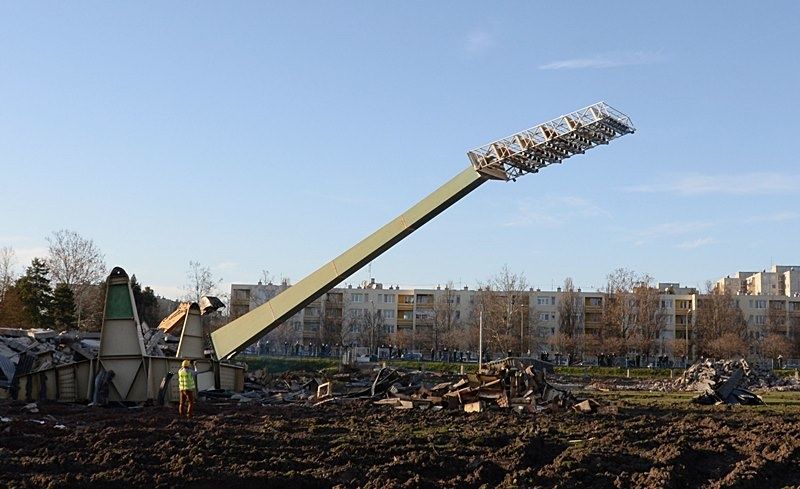 © Haladás Stadion
Regardless of the Monday ceremony actual work is already ongoing, though. The site is cleared, excavation progresses, while first foundations are in place already. This good pace shouldn't be a surprise as Hungarian stadium projects are known for their disciplined timing. And indeed, the roof's topping is planned ahead of Christmas, so time is of the essence.
The new Haladás Stadion will be slightly smaller than its predecessor, with capacity just under 10,000 (old one: 12,500). But it will also be a football-specific stadium with all seats covered. We should see the white form ready in July 2017.
The entire project, including elevated parking ramp and indoor sporting hall, is expected to be among Hungary's largest sporting projects outside of Budapest. The price is estimated at HUF 15.6 billion or $56.7 million.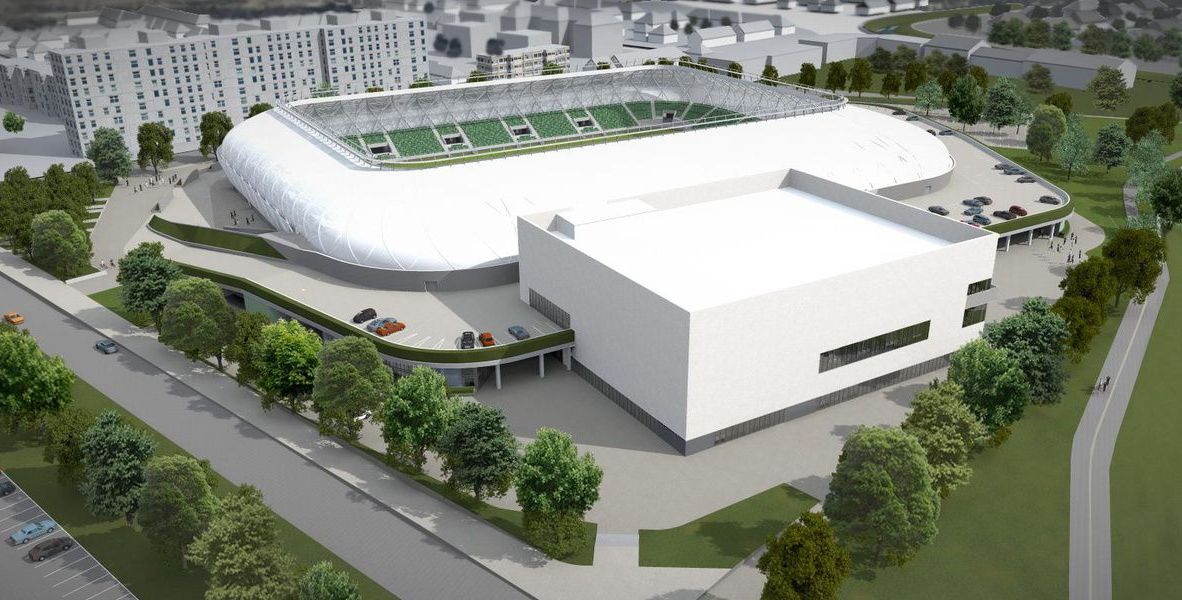 © Haladás Stadion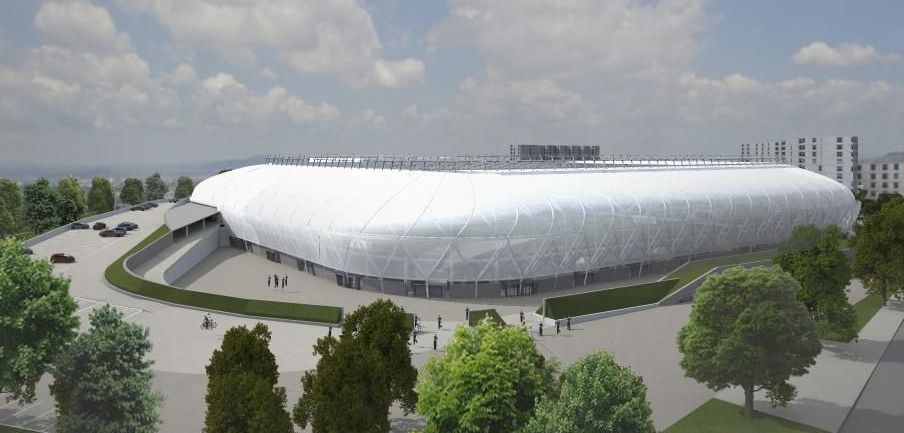 © Haladás Stadion