Bilbao: San Mamés roof expansion begins
source: StadiumDB.com; author: michał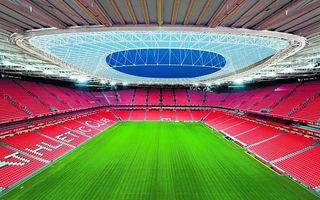 It may be a brand new stadium, but will already see its first major expansion by August this year. Roof has to grow in order to better protect fans from rain and wind.
On Friday Athletic Bilbao announced the winner of long-expected construction tender. Inbisa Construcción (BYCO, S.A.) will expand existing roof of San Mamés in the largest upgrade since opening in 2014. The operation is expected to cost over €12 million ($14m), plus taxes.
Preparations are already ongoing, though actual construction at the stadium won't begin until May 16, one day after the closing game of La Liga's 2015/16 season. Athletic has already relocated two post-season games to Estadio Lasessare in Barakaldo. The whole operation is to end in August, in time for the 2016/17 league campaign.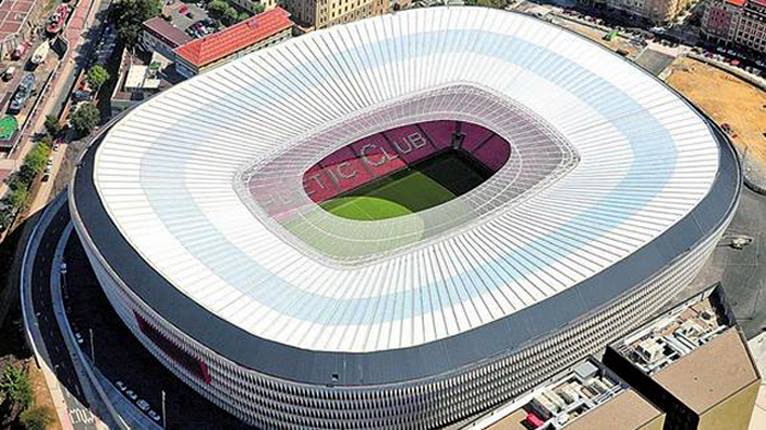 Announced last year, the project foresees addition of 13 meters of translucent sheets on east and west sides, 16 meters on both ends (north and south) and up to 23 meters in the corners. The roof will thus cover significant parts of the field.
Reasoning for this controversial move is simple. While the stadium already meets all criteria regarding spectator protection from rain, Bilbao's windy climate sees rainfall significantly impact fans (up to 7,000) in lower sections, especially in the east and south stands.
In order to protect them better, the club even considered a full retractable roof, but that would have represented a much greater impact on existing structures and budget. However, we have no information about how the planned expansion may influence sunlight access for the field and natural ventilation.