Rome: The fence that united fans of Roma and Lazio
source: StadiumDB.com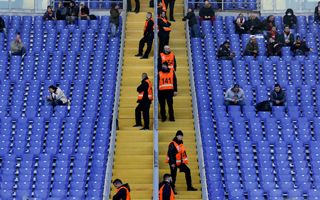 Next week it's the 180th Derby della Capitale, one of Europe's most famous classics. But this time fans of both Lazio and Roma sing in unison: we're not going.
On Sunday, April 3, the great Derby della Capitale will be played. It's the 180th edition and you might expect special celebrations, but you'd be mistaken. Fans of Lazio and Roma both announced they won't arrive at Stadio Olimpico on that day.
Of course this concerns the organized groups focused around Curva Sud (Roma, south stand) and Curva Nord (Lazio, north). Surely these vast sections won't be entirely empty, but you also won't see them packed and colourful as is tradition.
The reason behind rivals' unusual accordance is a fence. Or rather 'the fence'. From the beginning of 2015/16 campaign there is a new large fence running straight across the heart of Curva Sud and Curva Nord.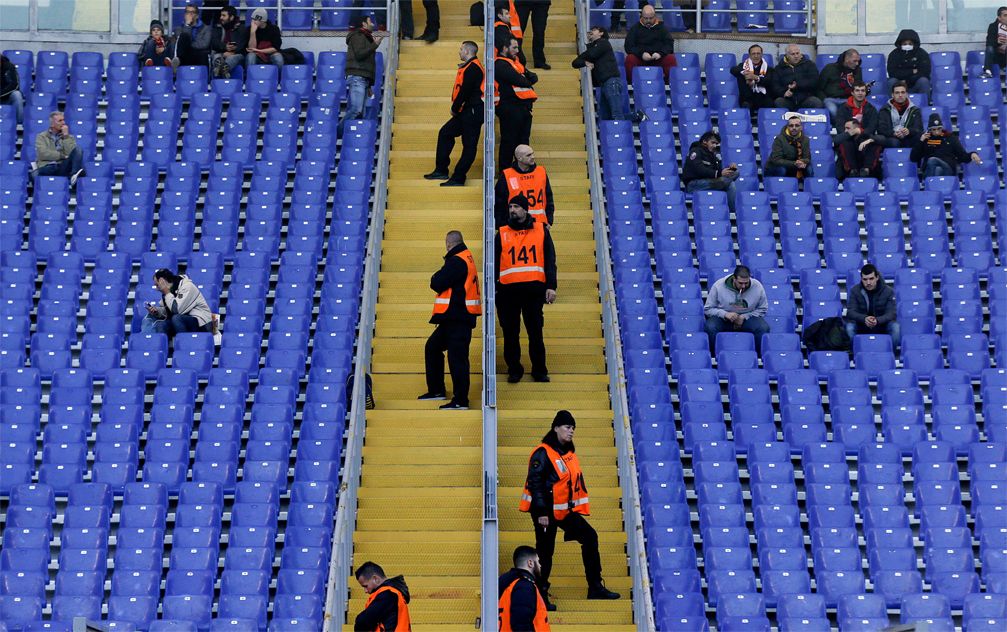 Why? Because, after half a century, the new prefect of Rome Franco Gabrielli (supported by the interior ministry think tank) decided that supporters persistently occupy the central staircase of both curvas, increasing the risk for safety. Thus the fence set up along the stairs, on matchdays guarded by dozens of stewards.
Anyone familiar with crowd dynamics and football culture surely knows that this barrier severely impedes creating a vivid matchday atmosphere – both in terms of coordination in chanting and choreographies. Not that this was provable in Rome since last summer, because both curvas have been protesting in various ways from the very start.
And even though the fences are against UEFA guidelines and were criticized by part of the media, it doesn't seem they're going to disappear too soon.