Poland: Legia dreaming of major stadium upgrade
source: StadiumDB.com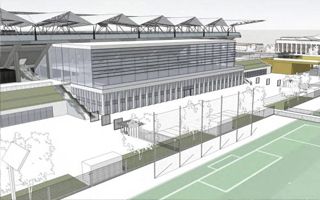 Just five years after opening, Stadion Wojska Polskiego already has an upgrade plan. No capacity increase, but facilities would see a major boost.
Open in 2011, Stadion Wojska Polskiego is one of Poland's most interesting and modern stadiums. But perfect it is not and recently Legia Warszawa asked the stadium's creators, JSK Architekci, to consider three major upgrades to the club's facilities.
© JSK Architekci
First in terms of grandeur is expansion of the east stand. Not the auditorium itself, but the amenities. A new 4-floor pavilion would primarily house the club's training and office facilities, but it can be clearly seen that its open spaces might also boost the club's corporate and banqueting offer. Cost of the building is estimated at PLN 30 million ($8 million).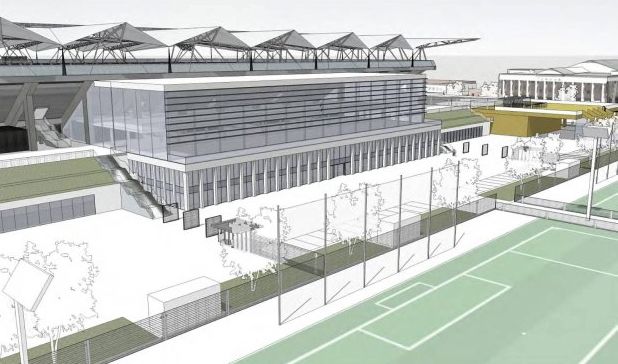 © JSK Architekci
Second (but first in terms of urgency) are two additional training fields. Currently Legia, reigning Polish champions, only have two training fields at their disposal. For several years they've been negotiating with Warsaw's satellite towns, but a very detailed bid to build a 7-field football academy in Sulejówek fell through.
Thus the idea of additional pitches on the east side of the stadium. They wouldn't satisfy the club's demand entirely, but would be a relief until a new academy is built (currently under negotiations with Grodzisk Mazowiecki). The fields with additional facilities would cost PLN 8 million ($2.1m).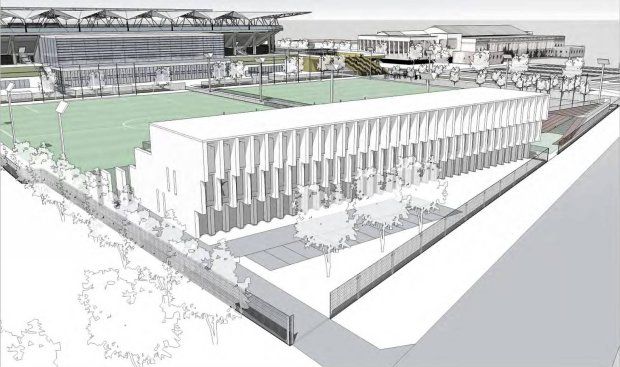 © JSK Architekci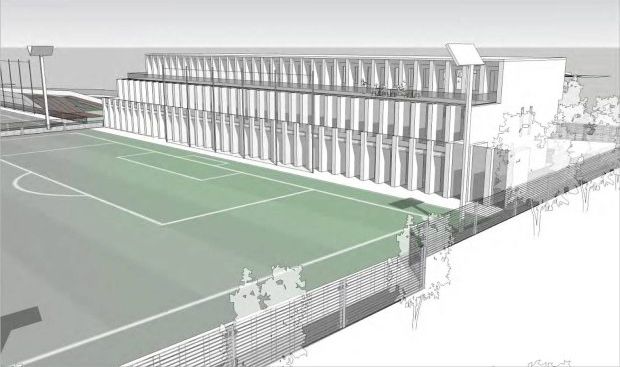 © JSK Architekci
Third comes a new pedestrian bridge engulfing the north stand of the stadium. It would solve major issues with traffic and stadium access for spectators. Currently, due to limited space, pre- and post-game crowds block both regular street traffic and underground parking access. Transferring pedestrians to the upper level would ease the problem. Investment in this part of the scheme is planned at 5 million ($1.3m).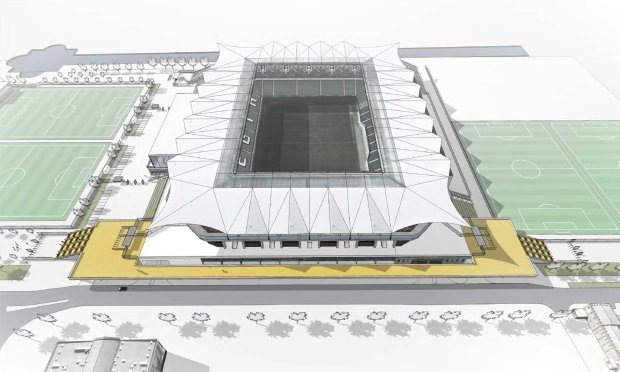 © JSK Architekci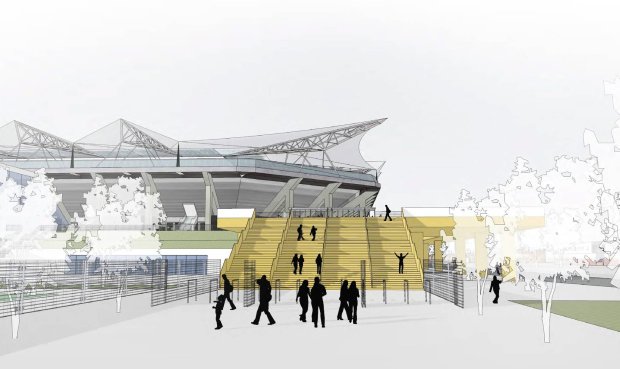 © JSK Architekci
Legia is already in negotiations with the city, but there's little chance taxpayer money would be used to fund the entire project. Most likely scenario would see the club covering both the training fields and their new east stand expansion. Meanwhile, the city will analyse issues with north stand crowd flow to establish whether the designed solutions is the best one.
This seemingly chilly climate of talks, according to Legia.Sport.pl, caused the club to focus first on delivering the training fields. Most expensive part of the scheme, new east stand pavilion, might not be feasible if financed entirely privately.