Nigeria: Tragedy avoided, stadium occupancy over 160%!
source: StadiumDB.com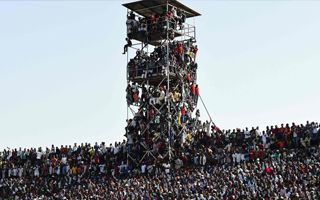 First, they selected a stadium that raised security concerns. Then they opened the gates and let thousands rushing in. We're not talking about Hillsborough, but yesterday's game between Nigeria and Egypt!
The Cup of Nations qualifier between Nigeria and Egypt yesterday had an unusual venue, the Ahmadu Bello Stadium in northern city of Kaduna. Selection of this ground was highly controversial long ago, largely due to security reasons.
That said, it should be mentioned that the local government stood up to the challenge in a way by upgrading facilities throughout the building. In an extensive renovation new seats, paintwork and amenities for VIPs, media and players were created. The standard was highly praised during pre-game inspections, while the field was reportedly superb.
All that was left was promoting the game among locals, which was delivered by numerous signs directing people to the stadium for matchday. The football-loving citizens were treated to affordable tickets, priced at $1.5 per regular seat and under $5 for covered main stand locations.
But on matchday, with immense queues outside the building, the local government took and extremely risky decision to abandon ticket sales and let everyone inside through the gates. Result? Three hours before the game Ahmadu Bello Stadium was packed beyond capacity. What followed was a regular invasion, as seen below.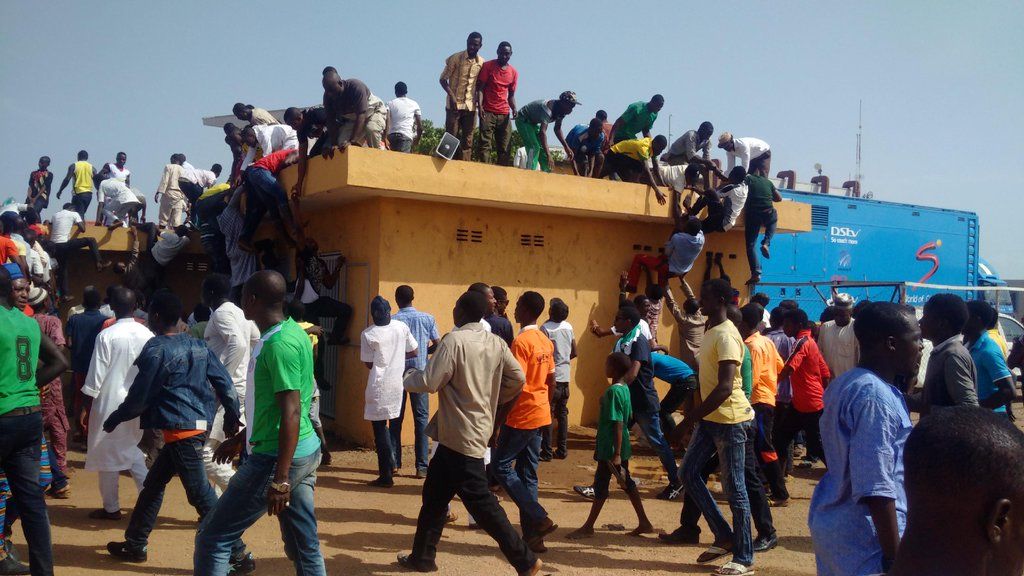 With extreme overcrowding, many fans were looking for better viewing points. Temporary camera tower, floodlight masts, giant screen, outer walls, rooftops near the stadium, eventually even the running track perimeter. Estimates put the number of spectators at 40,000, representing a shocking 64% overcrowding.
What seems particularly scary for us is that locally this wasn't treated as a major problem. While it made some headlines, there seems to be little awareness of what could have happened. Or are we exaggerating now?