New stadiums: A piece of great Mexican folk
source: StadiumDB.com; author: michał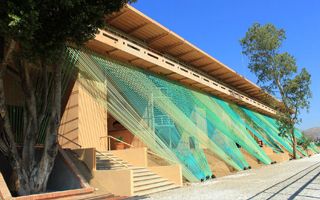 It's one of the most unique stadia we've seen, even if it's cheap and not really that impressive. But Estadio Tecnológico imitates a venue dating back to ancient times…
There used to be an athletic stadium here, but from 2016 onwards it's only used for football. The old one was moved to make way for a new central venue of the West Zone Sports Complex (CDZP) of Oaxaca, south Mexico. You can view the entire complex below:
For the first time a stadium within the complex has such large stands. Since opening earlier this week, the building has been able to hold 17,200 people. But should the local team Alebrijes advance to Mexican top flight, the stadium could see increase to 25,000.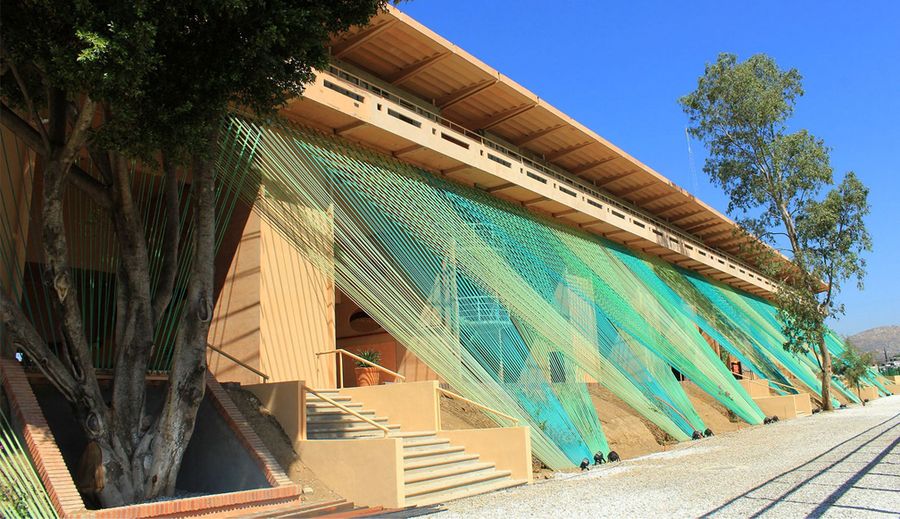 © Gobierno de Oaxaca
Still, it's not the location (even if it is 1,500 meters above sea level!) or capacity that stand out. In this stadium's case it's the architecture that captivates. Overall shape of the stadium, though compromised, mimics that of nearby ancient 'Zapotec ball' stadium in Monte Albán, possibly as old as 2,500 years.
The outer form is decorated with bright colourful ropes that might in the future be covered with vegetation to provide more shade and further resemble the nearby historic monument.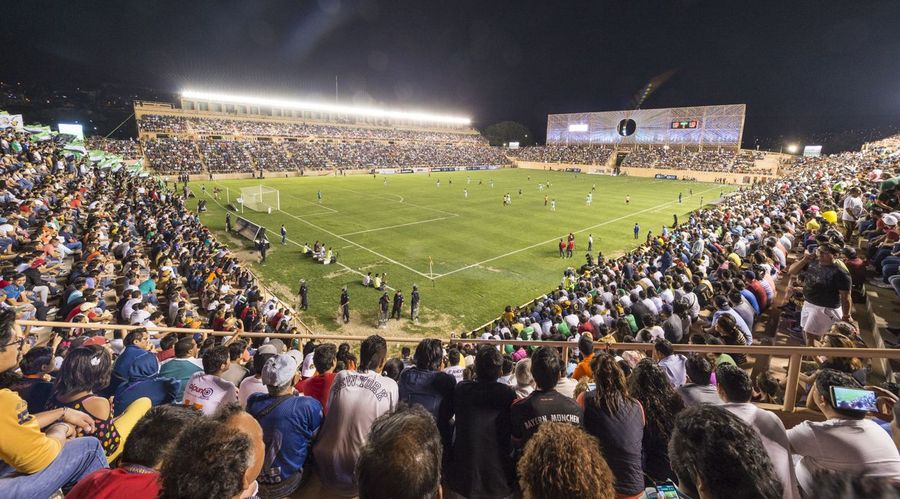 © Gobierno de Oaxaca
Perhaps most notable is the structural composition, because it's the largest stadium that we know of to be built using precast modules rather than single elements. For example, each of the 72 skyboxes is a single module and the same goes for sections of the stands (5-row sets). As a result, the stadium's quality may not be the highest, but it also came at an economic budget of MXN 335 million ($19.5m).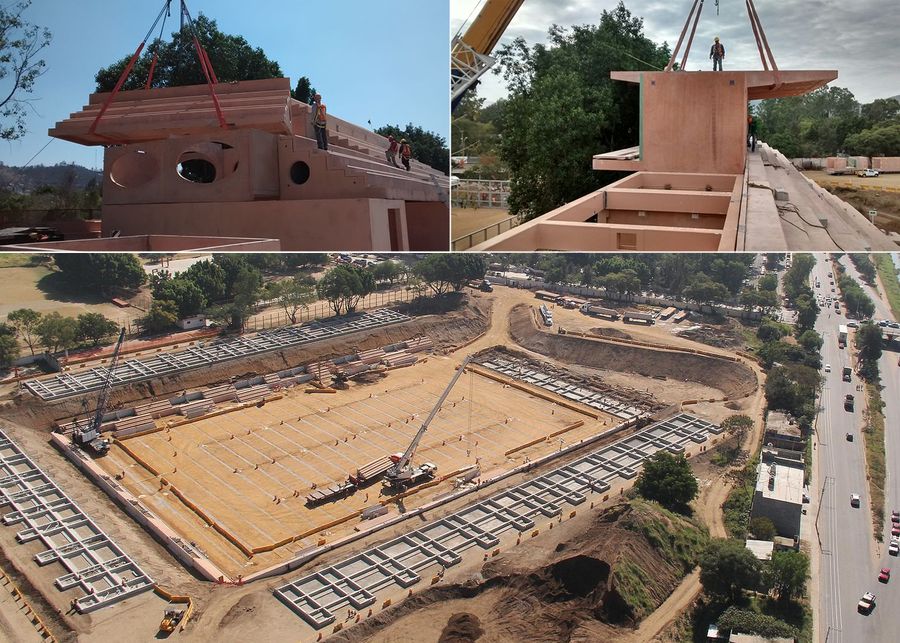 © Gobierno de Oaxaca
Owned by public authorities, lying on land owned by local technical university, the stadium is used by Alebrijes. This, along with corruption accusations and issues with workers welfare, caused some controversy during construction. Which, by the way, was due to end in late 2015, but went onwards to March 2016.
Estadio Borregos, Aguascalientes (capacity 2,000)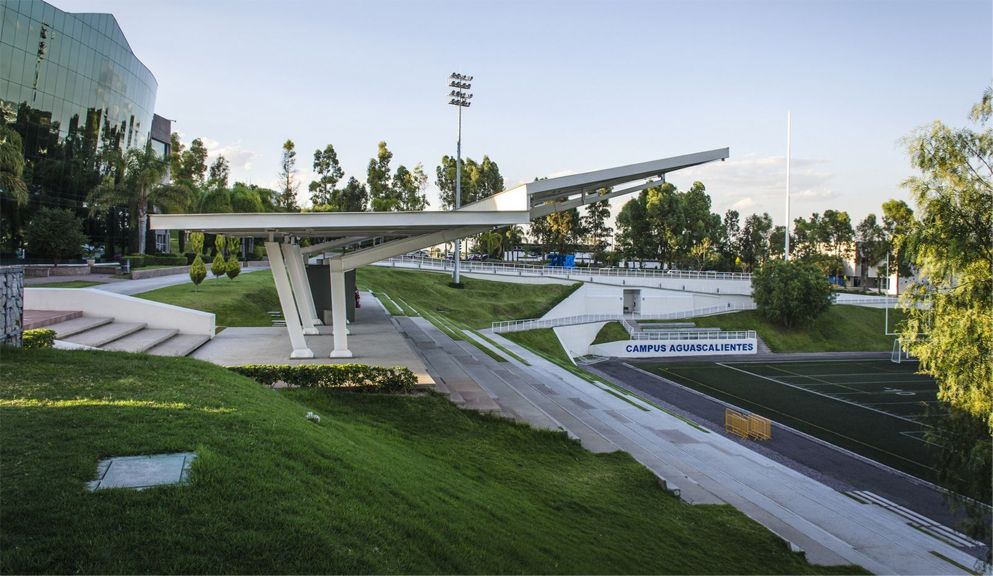 © Oscar Hernandez
We were only going to add the stadium in Oaxaca tonight, but this little one also caught the eye. This unique stadium in central Mexico was built in 2012 as an evolution of an old training field within the Aguascalientes campus of ITESM Monterrey. It lies on the north-western end of the city and was designed by Luis Morán and Mauricio Ruiz.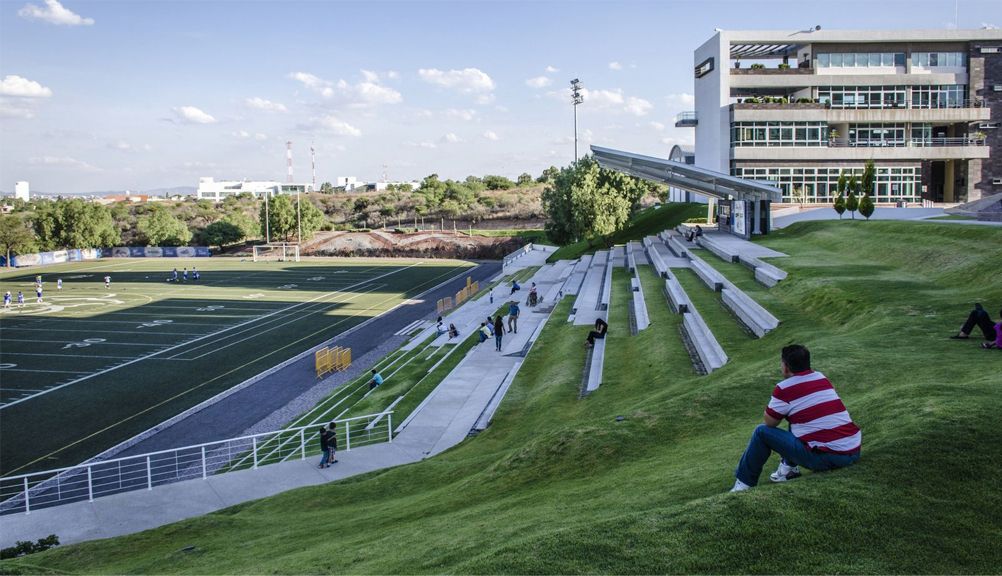 © Oscar Hernandez
The concept is focused around natural land slope enveloping the stadium from the west and north. This is where the architects decided to combine the rough and geometric concrete with soft and cozy grass. Steps of the terracing provide a transition from concrete to grass towards the north, allowing viewers to choose which area they sit on. A very interesting idea implemented with just 25 million peso ($1.4m).
The ground isn't any of the city's most important ones, but we figured its aesthetic value is worth presenting. While the synthetic turf meets FIFA demands, it's mostly American football that's being played here.