New design: Would you believe it's just a high school stadium?
source: StadiumDB.com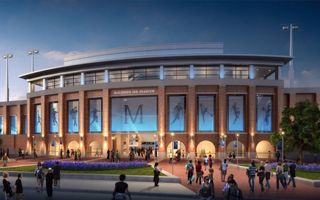 We'd say it's possible only in USA, but quite frankly even there projects like this are the specialty of Texans. Meet the $50 million stadium for three local high schools!
We've already shown you the planned stadium for Katy Independent School District, Texas. Now a new football venue for three local high schools in McKinney (also Texas) will replace the McKinney Independent School District's old ground, Ron Poe Stadium.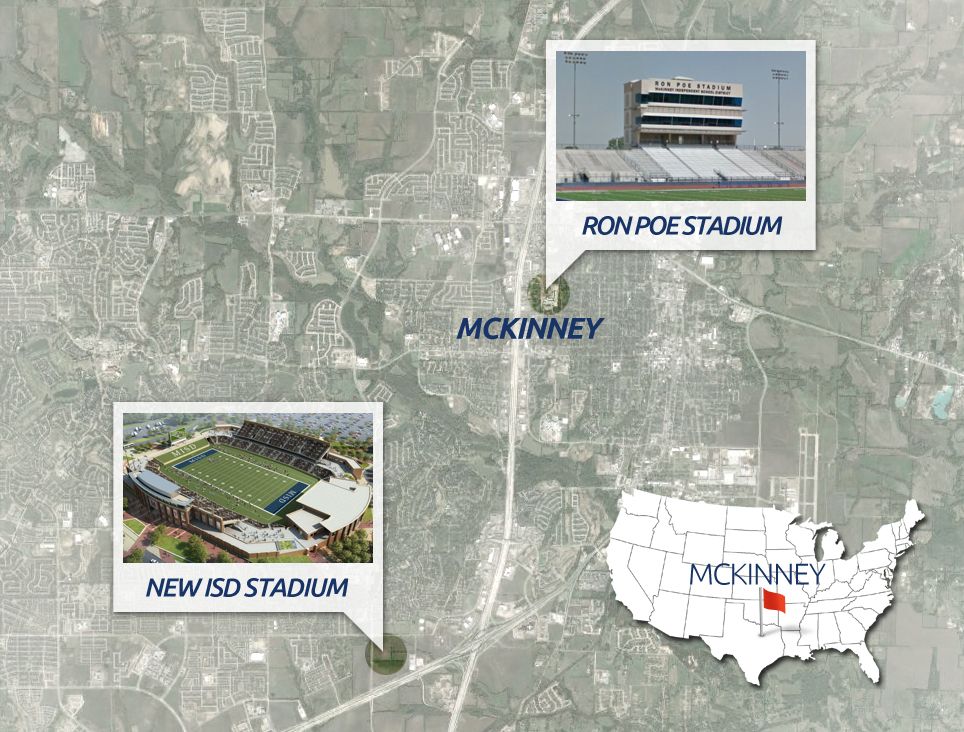 The dated ground holds 7,100 people and dates back to 1962, since when the ISD hasn't rebuilt its sporting facilities. But most importantly it severely lacks parking spaces with just 340 bays.
New location was selected along the southern gateway to McKinney already in early 2015. On 64 acres (26 hectares) there's room for up to 3,000 parking spaces around the proposed stadium.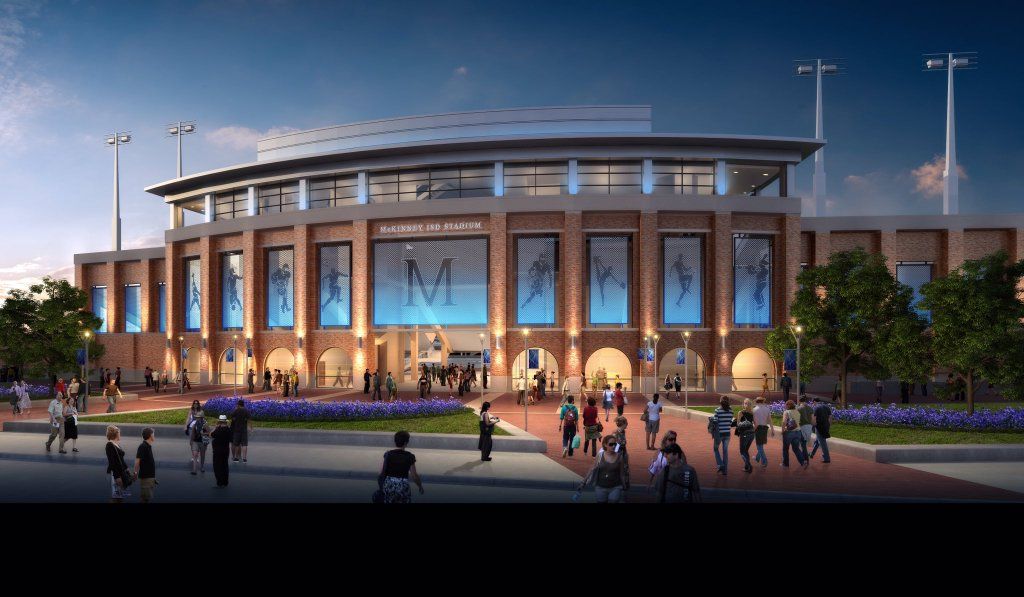 Double-tiered stands will offer 12,000 capacity along both sides, while the ends would be dedicated to giant screen and a large event centre that will also help generate non-sporting revenue for ISD. Already now commercial investors are attracted in building around the future stadium, which suggests the scheme is a prospective one.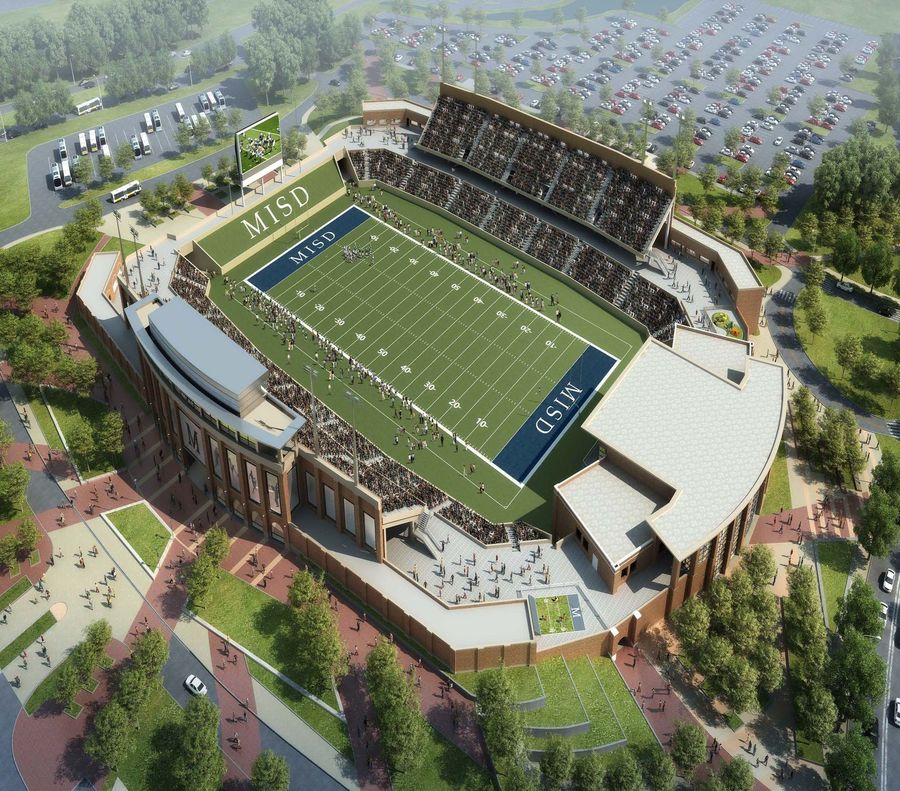 Total price of the stadium is expected to be $50.3 million and will be financed through bonds issued by ISD in 2016. It represents almost a fourth of the $220 million bond scheme, which should be approved by May 7. Just yesterday the city council agreed to change zoning for the area to allow the stadium's construction.