England: Scunthorpe finally counting down to groundbreaking
source: ScunthorpeTelegraph.co.uk; author: michał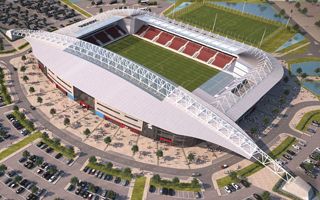 After a series of delays the new 12,000-capacity stadium for Scunthorpe United should finally go ahead this spring. Today the North Lincolnshire Council greenlighted it today!
Today the North Lincolnshire Council cleared the very last hurdle before Scunthorpe United new stadium. Full planning permission for the project must have brought a sigh of relief among the Irons fans after a long series of delays in recent months.
Construction on the 12,000-seater was to start in mid-2015, but was later postponed several times. Back in January 2016 club Chairman Peter Swann assured it would begin in March 2016, but it only proved another deadline not met.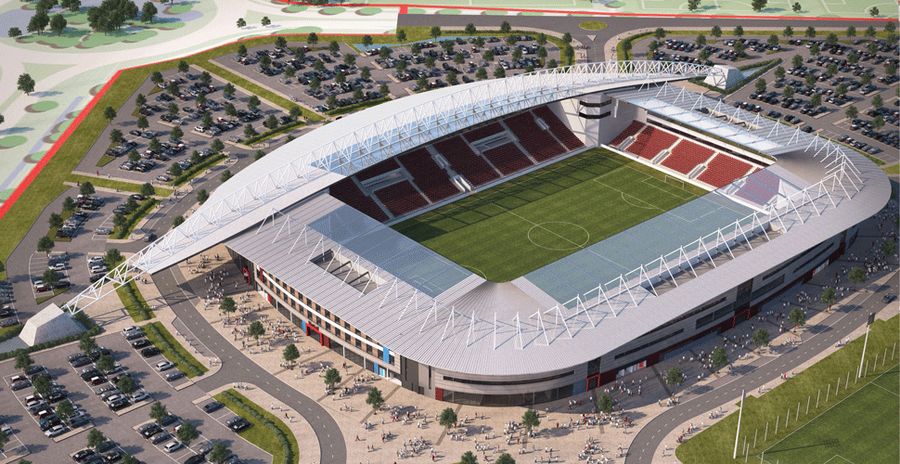 There are several issues that caused the delays. One is land ownership, which couldn't be settled for a long time. Even now there still is a risk looming on the project, which is part of a huge masterplan. Developer Lucent Group needs to get his planning permission to build 5 new villages around the area and will then transfer land to stadium contractors Buckingham Group.
Lucent Group's planning permission should come within days and then, after a 6-week waiting period for potential challenges, the project will be able to begin. With the stadium's building time frame of 53 weeks it should be delivered ahead of the 2017/18 season.
What we have some doubts on is the final price tag on the stadium. Initially estimated at £18 million, it's not thought to be £25 million ($35m). However the architects at FWP Group suggest an even greater budget of £30 million.