Africa: Ghana to get a world class national stadium
source: StadiumDB.com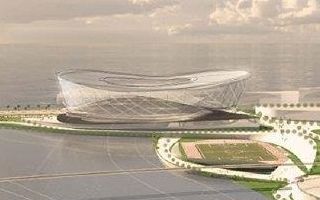 As part of a $6.5 billion mixed-use project in eastern Accra, Ghana will receive a top class national stadium. Located just beside the Bay of Guinea, the building will hold 60,000 people.
We purposely wrote "Ghana to get a stadium", because the taxpayers are not to pay for it directly. And no, it's not part of the Chinese 'stadium-diplomacy'. This time money would come from the United States, among other sources.
New national stadium of Ghana will be part of a vast mixed-use complex between Tema and Accra, worth an estimated $6.5 billion. This public-private partnership would see numerous premises, including hotels, convention center, leisure spaces and much more, all placed along the Sakumo Lagoon.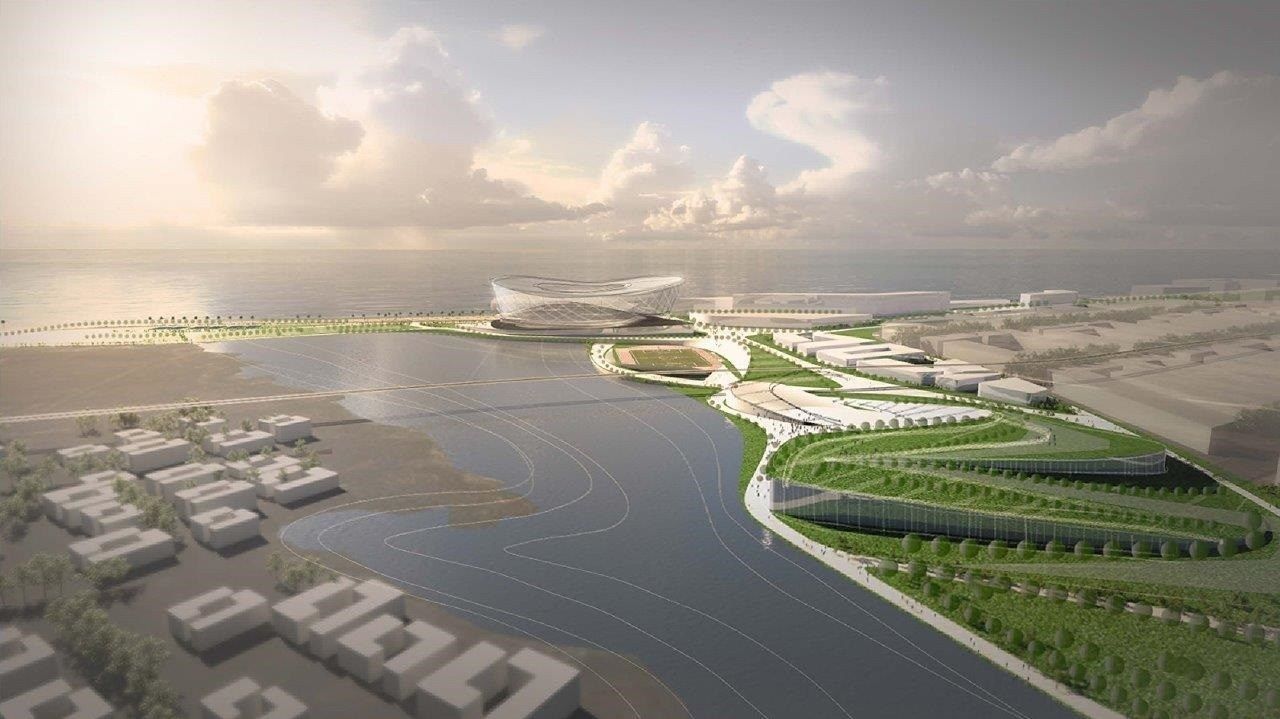 Currently the initiators, TBDR holding from Atlanta, are seeking partners to join the project nicknamed "The Point of Return". It offers access to a premium location of the Accra metropolitan area (population of over 4 million) and one of Africa's fastest developing markets.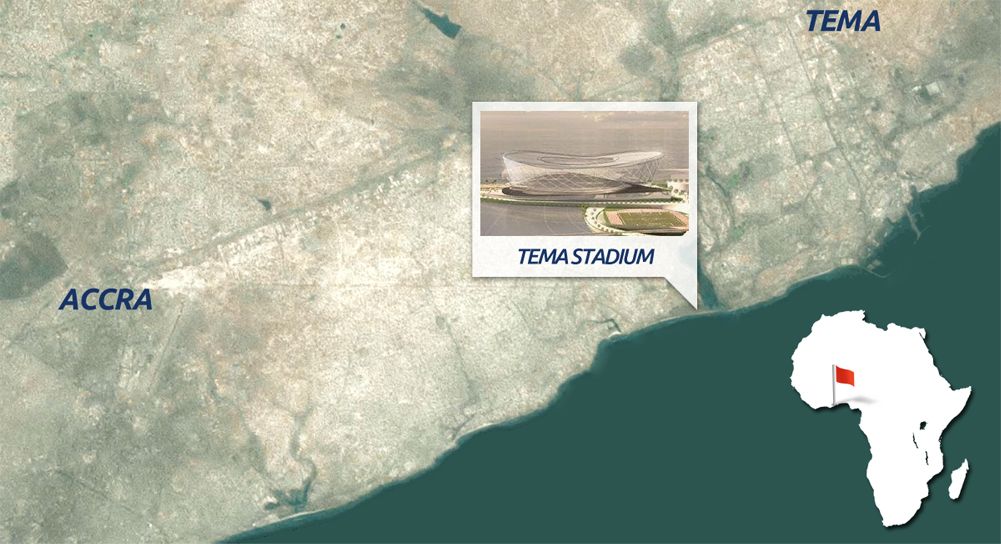 TBDR hired renowned HOK Architects to draw the masterplan. While vast majority of the facilities would lie along the picturesque lagoon, the stadium would be its iconic element. It would stand just beside the Bay of Guinea and Sakumo Lagoon waters, on a narrow strip of land. There already is a major avenue and railway line in place, while the Accra international airport is just 15km west.
There is no final design for the 60,000-capacity stadium, but we should see it later this year. Work on the complex's first phase is due to begin in 2017. All local and federal authorities in Ghana expressed approval for the scheme, while the stadium will host the national football team after opening.