Stadium of the Year 2015: Meet the nominee – Zhanjiang OC Stadium
source: StadiumDB.com; author: michał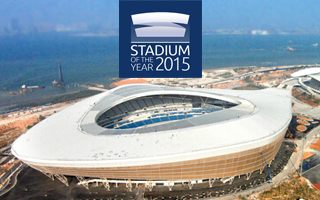 We went from A to Z with presenting this year's fascinating nominees and the last one is just perfect for a finale: spectacular, eye-catching and instantly became a landmark of the southern Chinese city of Zhanjiang!
By day its natural colors are light and soothing. By night it springs to life as a bright rainbow-ribbon. As a complex, the main stadium and three indoor halls look like sea shells scattered on the beach. In any configuration this is just what architecture should be about: appealing and interesting both from a distance and close by, while meeting its purpose well. Well worth a vote for Stadium of the Year, isn't it?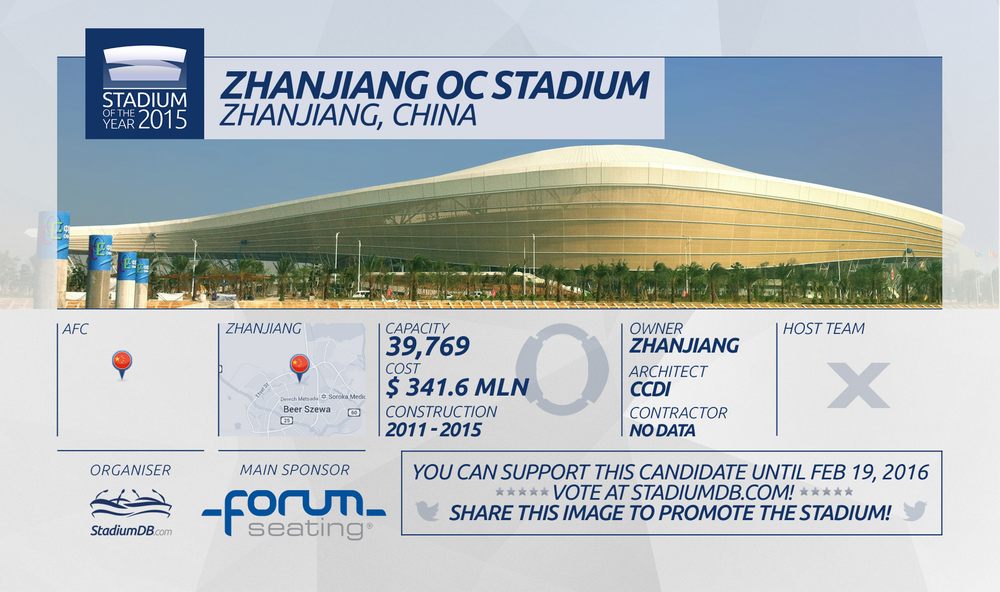 Location of this sports precinct is picturesque and until recent years was very remote, possible to reach only with a ferry. The entire eastern waterfront of Zhanjiang was set aside for sports while residential areas began booming around. Altogether over 66 hectares were left to accommodate a 40,000-capacity stadium, indoor arena (6,300 seats), natatorium (2,000) and gymnasium (1,000).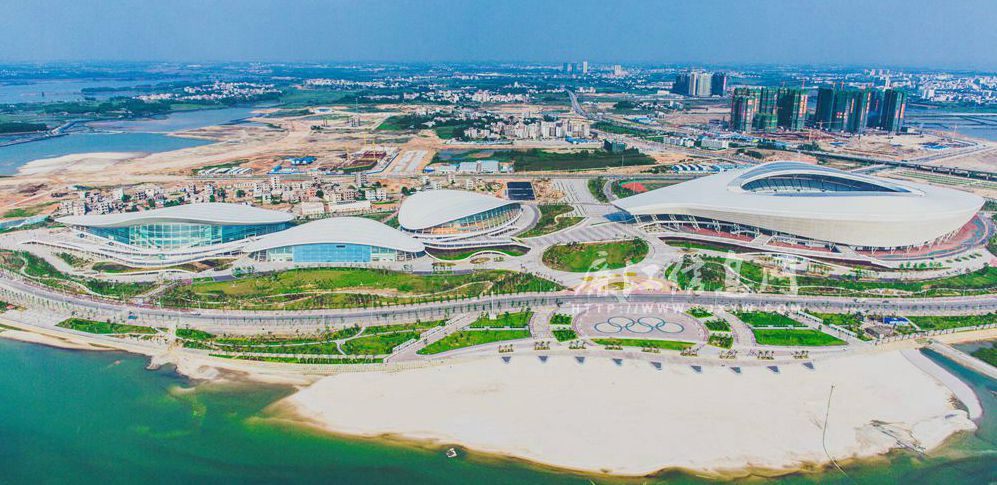 Design work was carried out by the famous Shanghai-based CCDI Group and used two symbolic references. First is the form resembling sea shells scattered on the beach – the buildings/shells communicate with each other, the seemingly chaotic layout is in fact smooth, harmonious. This impression is clear when viewed from afar and in aerial view. The oval form of its stands was combined with diamond-shaped conch outline.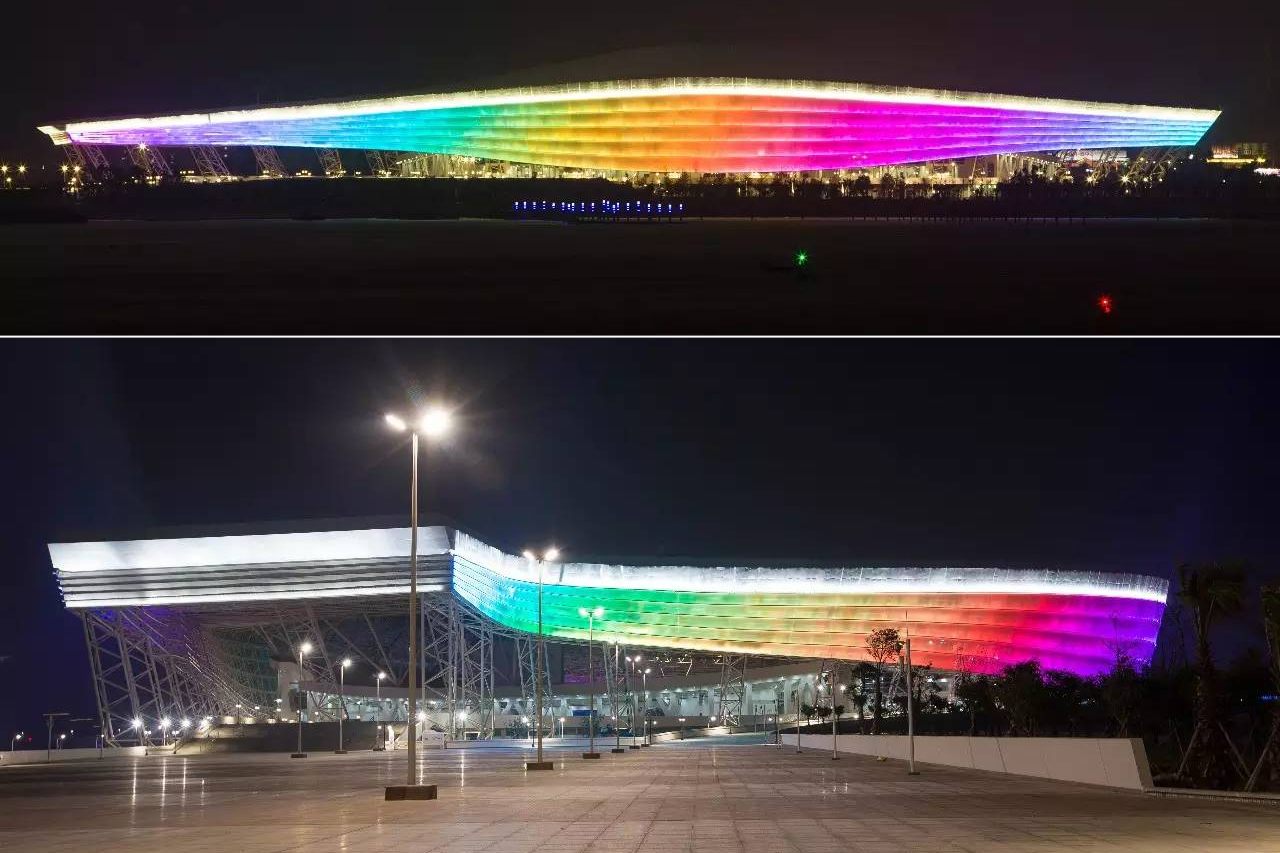 Another reference, particularly within the stadium itself, is a ribbon. This one, dominant from pedestrian perspective, makes the stadium seem like a waving ribbon – whitish and elegant by day, while bright and dynamic by night. This dynamism seems almost natural with high winds that posed quite some challenges during construction of the stadium. Also, the PTFE façade was chosen partly because of its ability to withstand high winds.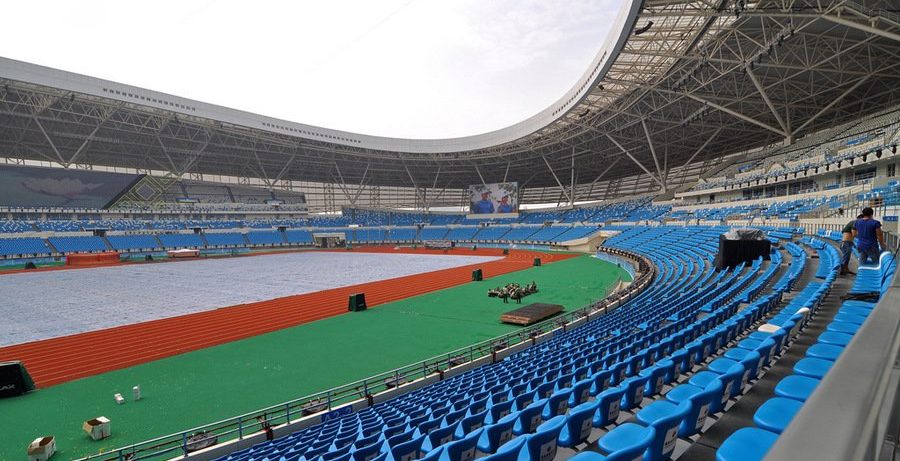 Rising to 54 meters at peak, this diamond-shaped cover is expanded to the north, making transition between main stadium and smaller venues of the complex seamless. All buildings consumed over 184,000 square meters of the complex, surrounded by plazas, green areas and even a new public beach.
Main Sponsor