Stadium of the Year 2015: Meet the nominee – Suita City Stadium
source: StadiumDB.com; author: michał
It's just been opened formally two days ago and in great style too, to a sold out crowd of Gamba faithful. Their faith was proven much earlier too, when they helped to finance the stadium!
One of the game-changers in Japanese and perhaps global football, dare we say. A stadium able to withstand earthquakes, built in scarce space, with a tight budget, and yet sustainable and aesthetically pleasing. More than one reason to vote for it as Stadium of the Year 2015!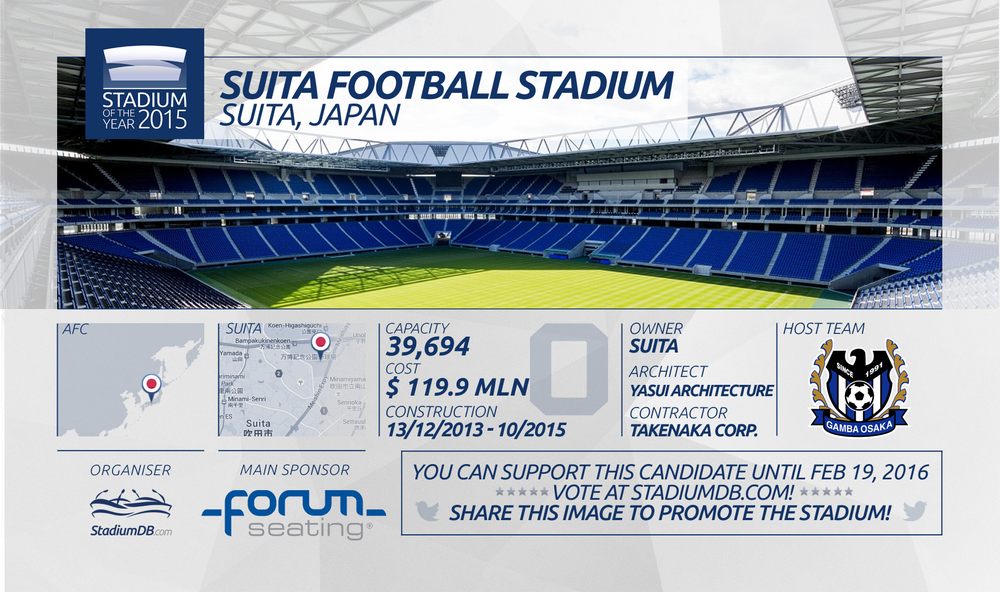 After pre-opening in 2015, the new Suita City Football Stadium was officially opened on Sunday, with a brilliant choreography by 40,000 of fans! That's one way of dismissing the claims that it's perhaps too big for the domestic needs of Gamba Osaka, the tenant club. Another way is raising large amounts of funds in corporate and individual donations to make the ¥14 billion dream come true!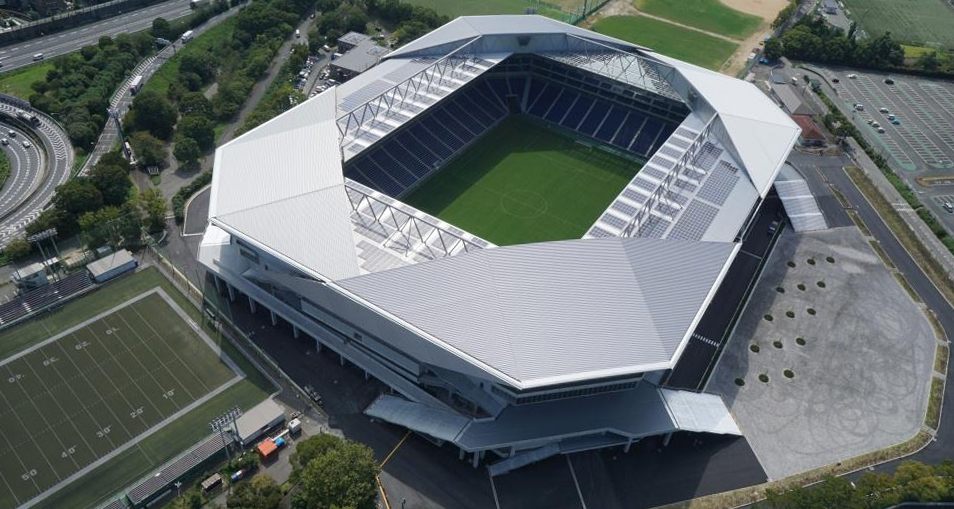 Collecting the amount of money needed took more time than anticipated, yet the outcome can only be considered an economic stadium, very disciplined financially when compared to others of similar capacity. And yet it's interesting aesthetically with its ribbon-like roof bending over raw concrete of the 6-floor structure.

As if funds weren't a limitation already, the stadium's blueprint also had to be small, just over the size of two football fields. This of course caused the structure to grow vertically, thus the raised main concourse and numerous ramps leading fans inside.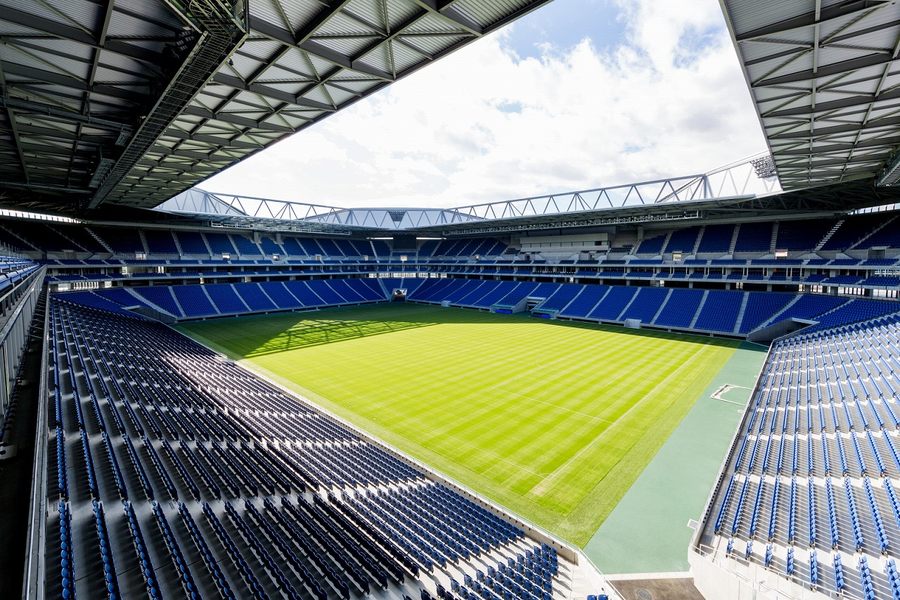 As a result of these limitations the stands are very compact and intimate, both steep and as close to the field as was possible (7-9m). Compared to the old Banpaku Stadium that's a revolution! Better yet, the stadium has Japan's largest number of wheelchair users, as well as numerous skyboxes.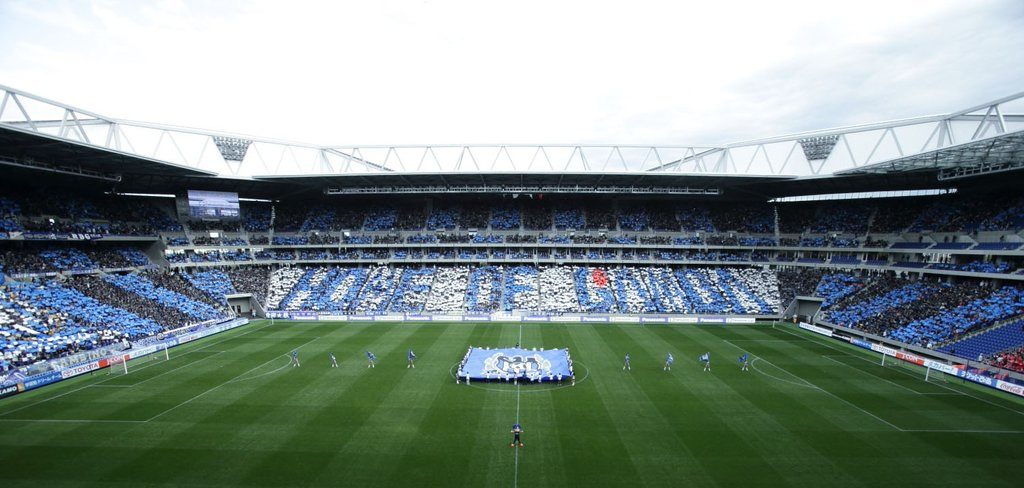 Interestingly, the stands are raised above the ground (!), leaving room for wind to ventilate the turf just above ground level. Energy-efficiency comes together with photovoltaic panels, while the entire structure (roof most notably) is able to withstand earthquakes and serve as supply warehouse and shelter to local residents.
Main Sponsor