Stadium of the Year 2015: Meet the nominee – Stadion Heracles
source: StadiumDB.com; author: michał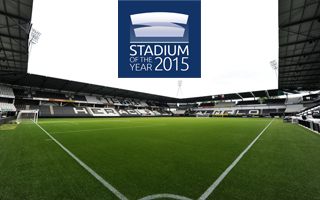 When construction of a brand new stadium proved impossible, they rebuilt the old one and made quite a good deal on it. Heracles Almelo finally can attract over 10,000 people per game.
It's a private project, so commercial viability has priority over impressive architecture. But that said, Heracles Almelo managed to deliver a very successful makeover of their home stadium. They also managed to do it in very good time frame and budget. Enough to convince you to vote for Stadion Heracles?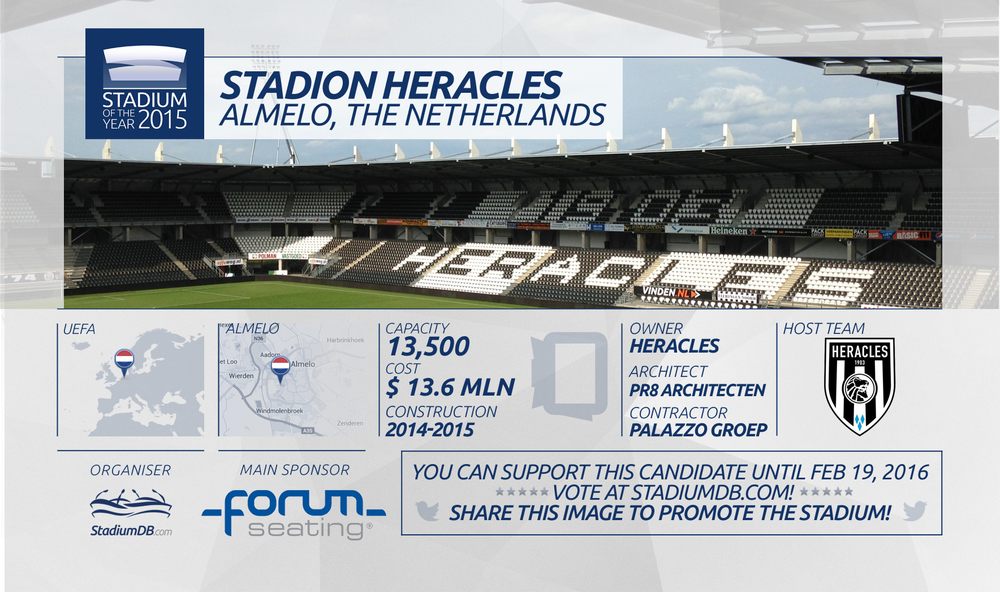 When built in 1999, the new Polman Stadion had one original sin that isn't uncommon among Eredivisie grounds: it was too small in the long run. With 6,900 capacity it had to be expanded to 8,500 after just 6 years. Then by 2011 the club was already clear that 15,000 is much more suitable. Campaigning for a brand new stadium began, but eventually proved impossible to deliver.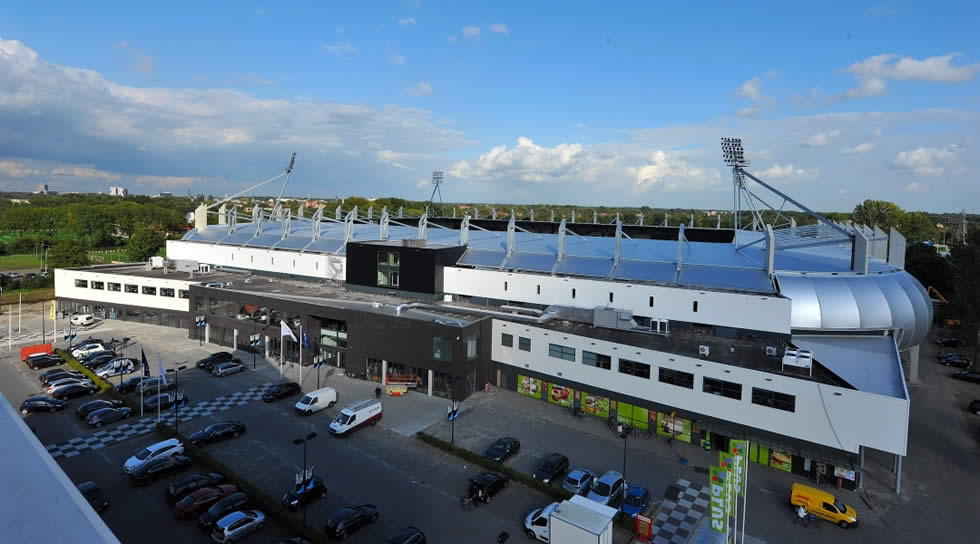 Eventually the plan was downscaled to 13,500, but instead of building from scratch, it was delivered through complete reconstruction of the existing building. This made it perhaps even more challenging, because Heracles continued to play home games when the phased development was carried out.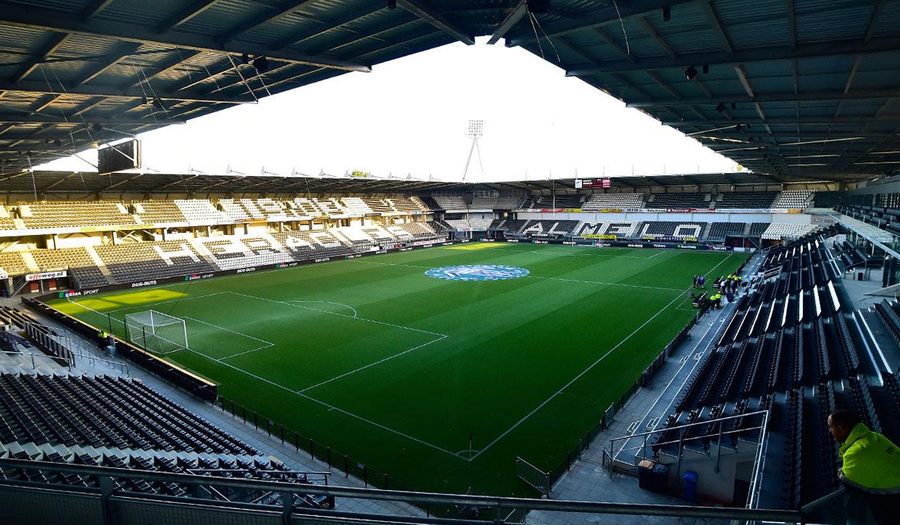 The outcome is a simple, but well thought revamp that sees almost 13,000 square meters of floor space (over 5,000 for commercial lease). As for capacity, it seems very fitting for the medium term as Heracles now attracts over 11,000 on average, compared to 8,000+ within previous capacity.
Main Sponsor