Stadium of the Year 2015: Meet the nominee – Stade de Kintélé
source: StadiumDB.com; author: michał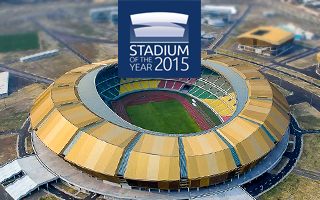 Designed to be a giant sun, heart of Congo's new national sports complex, this African nominee may surprise you with its scale. Will they find proper use for it?
It's one of Africa's most impressive stadiums and the only nominee from the continent in our latest Stadium of the Year vote. Is this golden stadium resembling the sun the right pick for you? Check out below.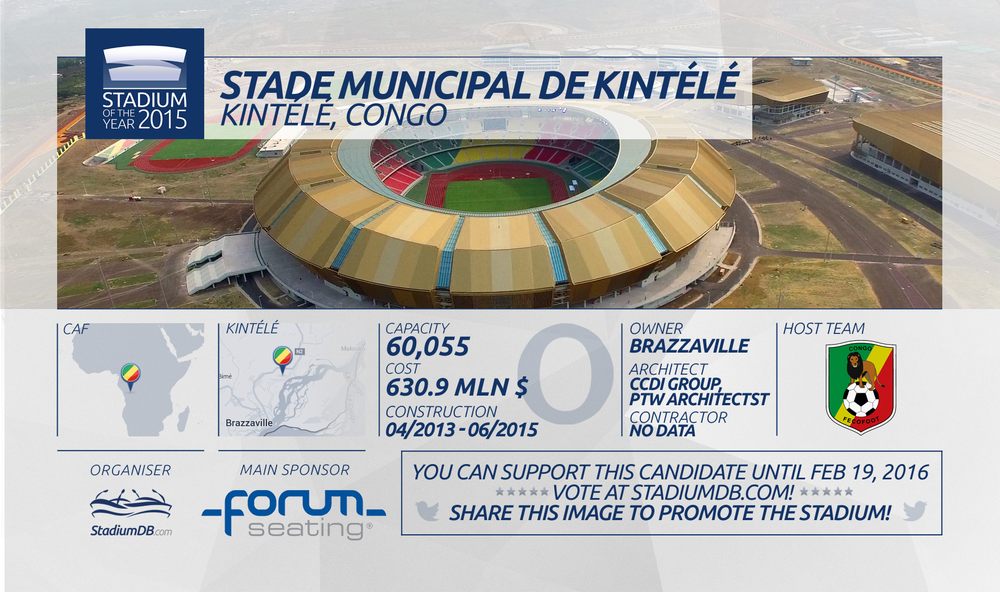 It's been called so many names that we have trouble keeping up. Stade National, Stade Olympique, Stade de la Concorde or simply Stade Municipal de Kintélé, after the northern suburb of Brazzaville. We're using the latter one, but regardless of what you call it, this giant lying just 700 meters north of the mighty River Congo speaks of the ambition and aspirations Congolese authorities have and hope for sportsmen to share.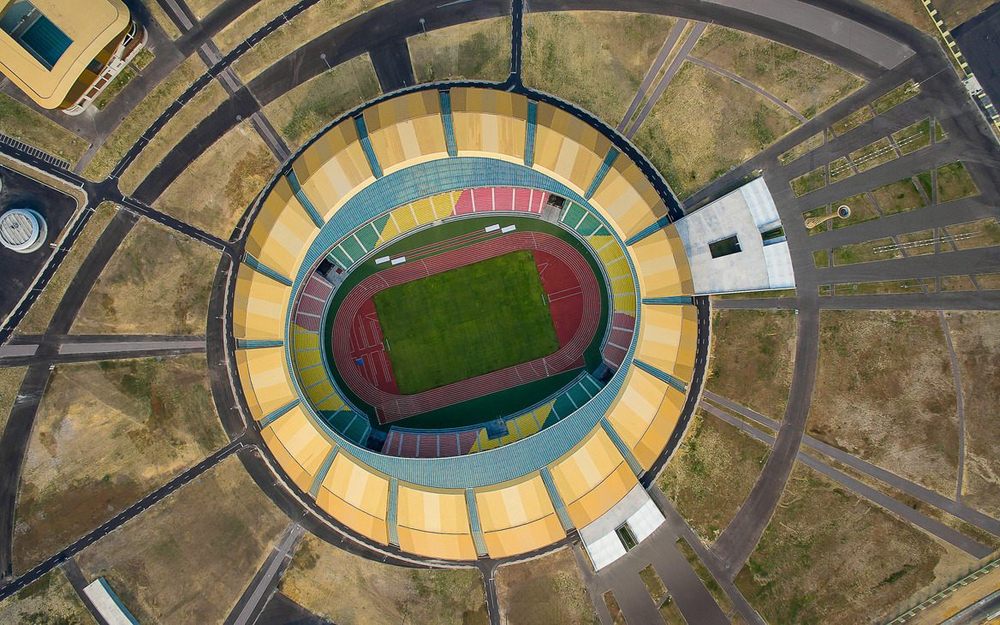 The stadium stands at the heart of a vast, 80-hectare complex that also includes an indoor hall, natatorium, hotel and several smaller sports facilities. They're all located in the stadium's shadow, partly literally due to its height of almost 51 meters.
The stadium's design is simple and universal, but has two inspirations. First is the sun, which explains yellowish reflexes and radial glass slots dividing the façade into 16 segments. Another connotation one might have is simply gold, element not uncommon in the region.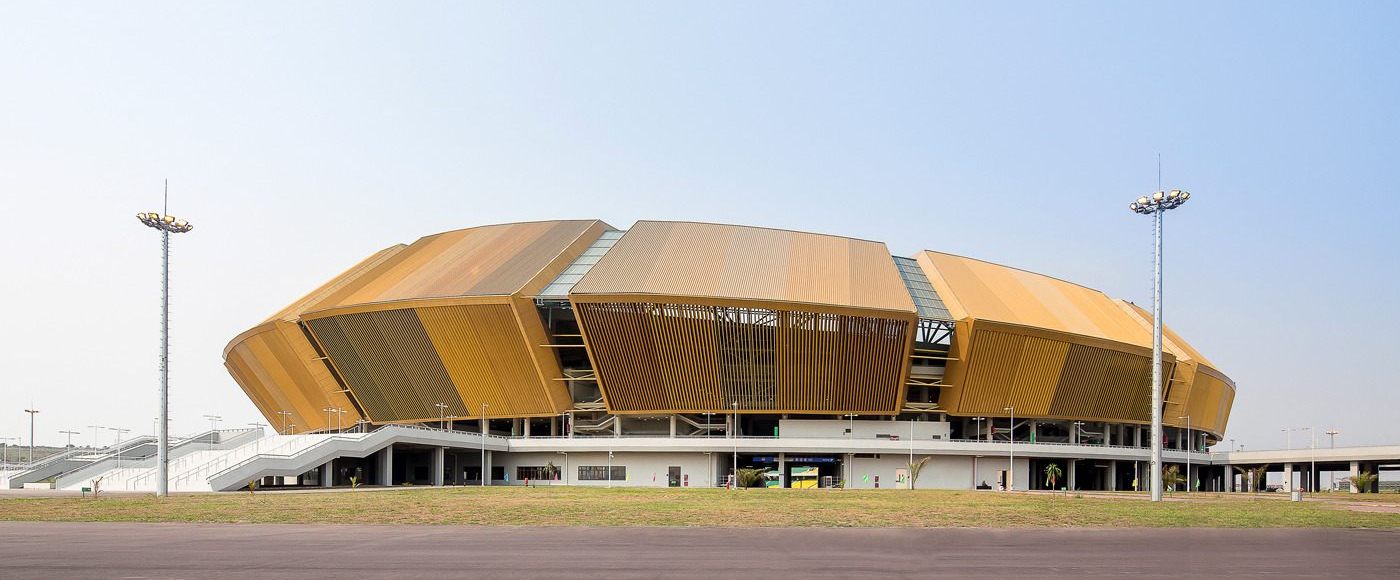 In case the complex's size and layout makes you think of similar centers in China, that's a very correct association. The stadium was designed by Chinese CCDI (with Australian PTW Architects) and constructed largely by Chinese labour.
However, the focus was laid on sustainability and economic maintenance. There were thus many local materials used in the process and natural lighting and ventilation were given priority. Thus partial glass coverage and large perforated areas.

Inside there are 60,000+ seats in national colours of Congo. That's more than enough for most games of the "Red Devils", but the idea was to deliver a stadium of international standards and able to hold the greatest tournaments. After all, it was built directly for the 2015 African Games, hosted exactly 50 years after Congo organized the very first edition in 1965.
Main Sponsor