Stadium of the Year 2015: Meet the nominee – KSU Stadium
source: StadiumDB.com; author: michał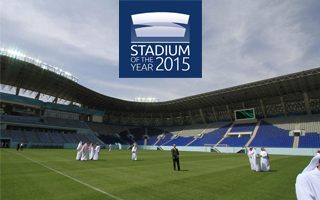 One of just two university stadiums nominated this year and the single only Arab nominee. Capital city of Saudi Arabia recently received its first major football stadium.
Riyadh is famous for its iconic national stadium, but in this year's competition we're focusing more on a much smaller football venue built on the other end of Riyadh. The King Saud University Stadium is our only Arab nominee this year, so find out more about it before making your final vote for Stadium of the Year.
King Saud University is the oldest public university in Saudi Arabia, currently enrolling 65,000 students. While the school needs quality sports facilities, latest developments within its campus are expected to serve the whole metropolis. What used to be the western outskirt of the city is now nearly downtown, due to Riyadh's rapid expansion.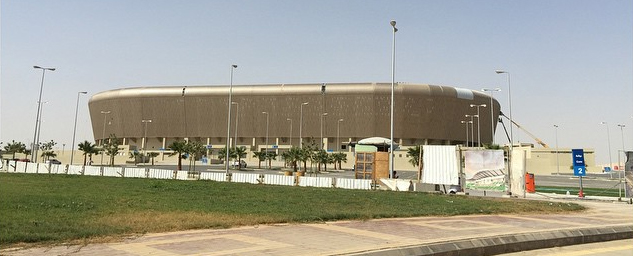 That's why it represents a great site for major football stadium (worth noting – the capital city's first football-specific one!) and a large indoor arena. The hall will be opened soon, while KSU Stadium will soon be 1 year old.
Did it serve many events over the first months? To our knowledge – no. But in long term use many fixtures of the Saudi premier league are to be played here, improving the atmosphere for fans of the country's most popular sports discipline.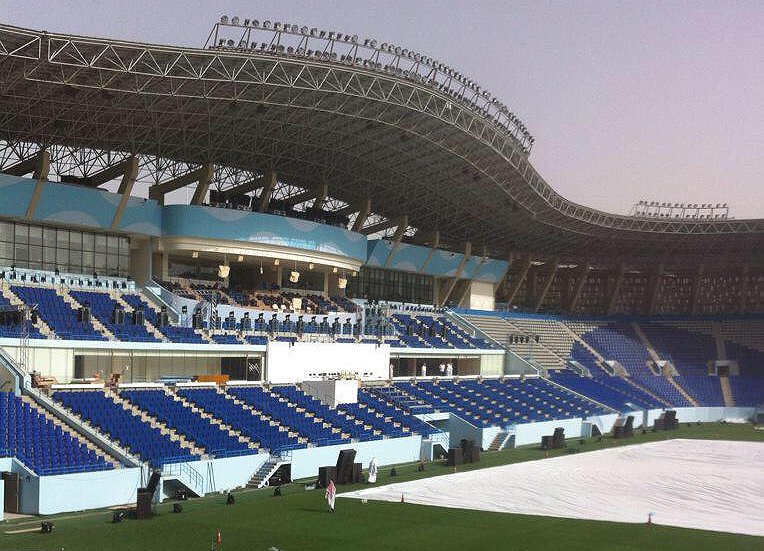 The stadium's layout is very simple, almost exemplary to how stadia have been planned over the past decades. Western grandstand offers extensive infrastructure with vast hospitality and VIP facilities, while remaining sides are single-tiered sections with a modest, but interesting façade. When exposed to sun, the façade glitters with golden reflexes, otherwise remaining almost limestone-alike, very natural and almost neutral in the urban context of Riyadh.
Main Sponsor