Stadium of the Year 2015: Meet the nominee – Haixia OC Stadium
source: StadiumDB.com; author: michał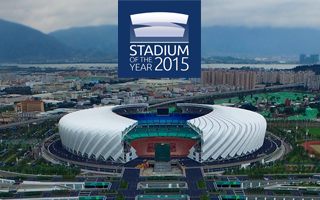 It's one of many Chinese "Olympic" stadiums that won't actually host the Olympics. But even without the tournament it can be a point of pride for citizens of Fuzhou.
It's supposed to express the openness and tolerance of Fuzhou. It also looks like a giant conch. And from the sky (or satellite) it actually resembles a sportsman crossing the finish line. Yes, there are many interpretations of Haixia Olympic Center Stadium, which you can support in our Stadium of the Year Public Vote!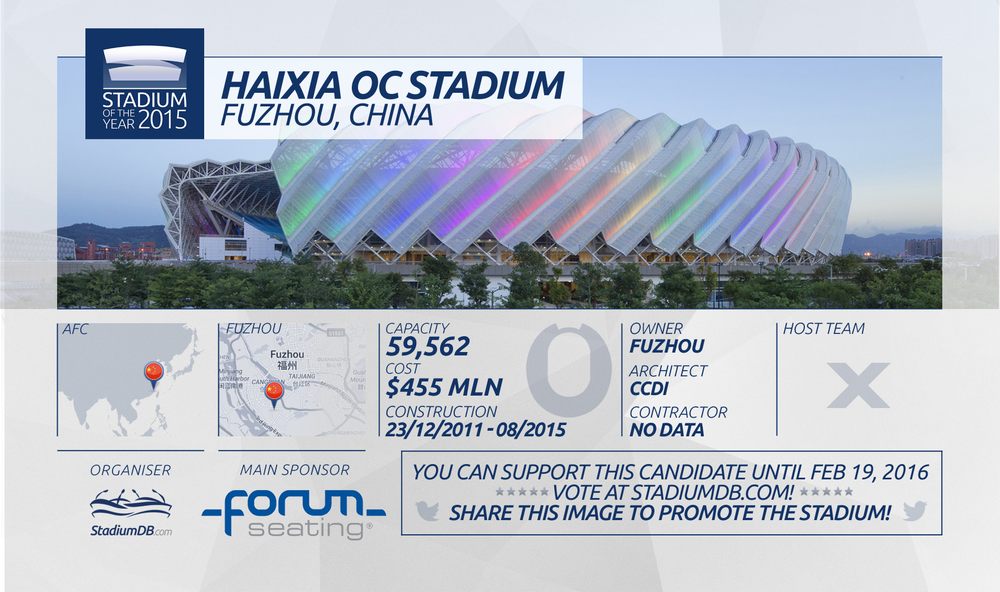 Chinese cities run their projects through 5-year plans and in Fuzhou this was the crucial part of the latest plan: building a sport and leisure heart of the Nantai Island. Not long ago this place was literally rural – until 2011 the nearly 40 hectares were covered by farms. Then construction of the main stadium (60,000 seats), indoor hall (12,000), tennis hall and natatorium (both under 4,000) was launched.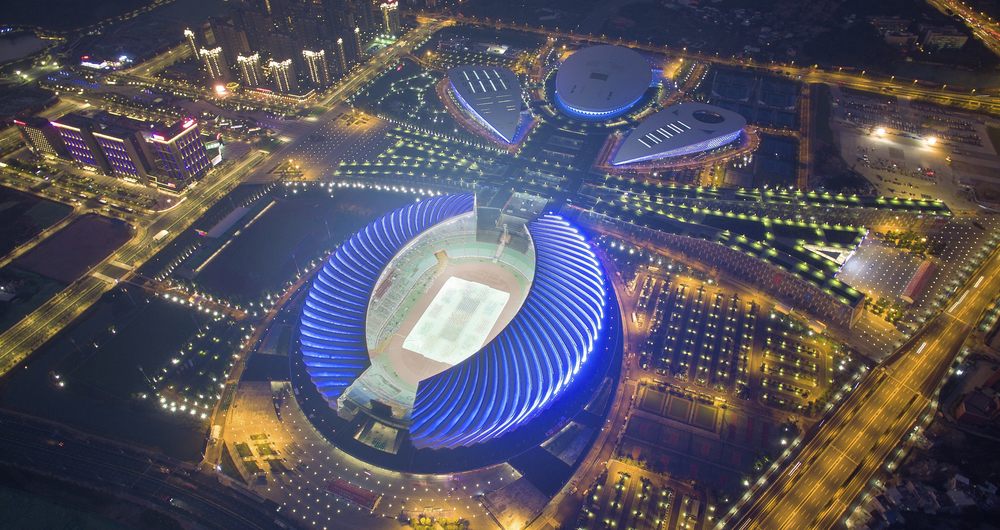 The entire project was built as Fuzhou's host venue for first ever Chinese Youth Games in 2015. But even without the event China's it's common to see similar developments rise in major Chinese cities. This one was to embody Fuzhou's virtues: openness and tolerance. Thus the jolly shape of a person that it takes once seen from well above.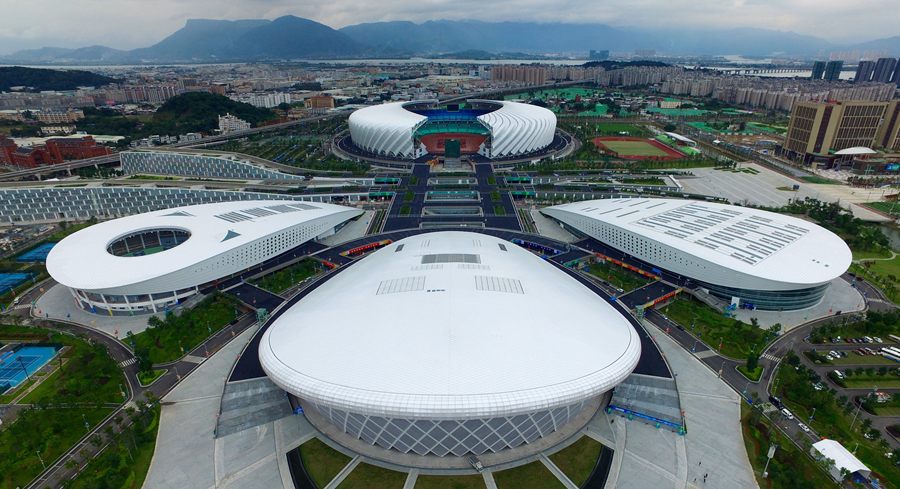 In a more human scale it's also very open. Once one enters the system of ramps connecting all major buildings, there are almost no limits – you can even look inside the stadium through it's open end. Leaving both north and south open also aids natural ventilation and the feeling of openness during large events.
Though the stadium has 4 floors, most of its floor space is hidden away from passers-by, under the open promenade. And yet, thanks to tall steel structure creating its conch-shaped roof, the 53-meters stadium is both majestic and visible from the distance. Especially at night, when you can admire its fluent illumination.
Main Sponsor