Russia 2018: Excavator drowned in Kaliningrad
source: Kaliningrad.ru; author: michał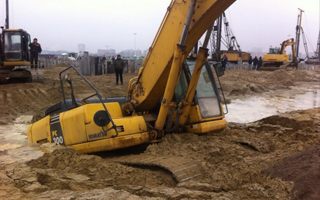 If you needed proof of just how wet the ground is at Kaliningrad's future stadium, there you have it. A large excavator sunk into mire as its operator most likely acted carelessly.
According to news broken by Kaliningrad.ru on Sunday, an excavator has drowned at the site of Stadion Kaliningrad. The machine was most likely too close to the edge of its operating area and collapsed into quagmire still covering parts of the site.
This accident, though shouldn't delay any works, goes to prove just how wet the soil is at October Island, where the new 35,000-seater is being built. The ground has to be strengthened by a stunning number of 14,000 pillars, last of which should be mounted into the soil in upcoming weeks.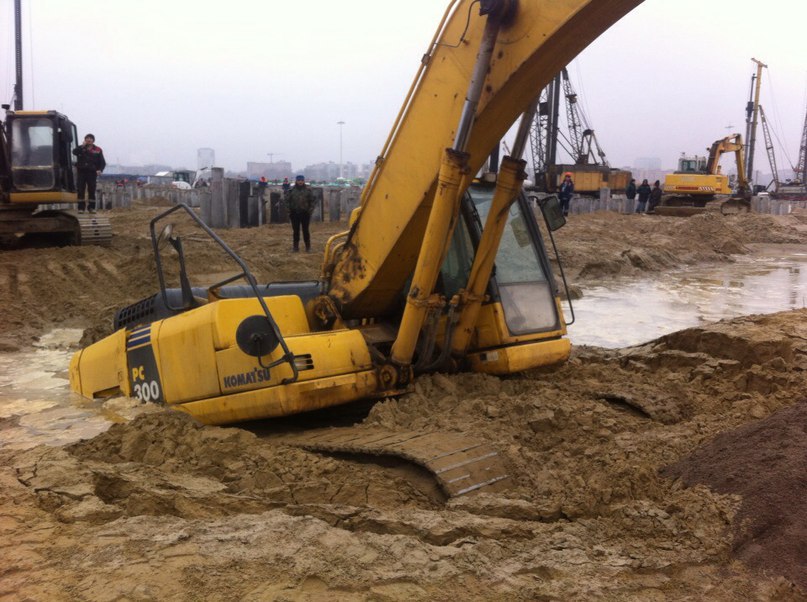 Fot: Anton Borisovich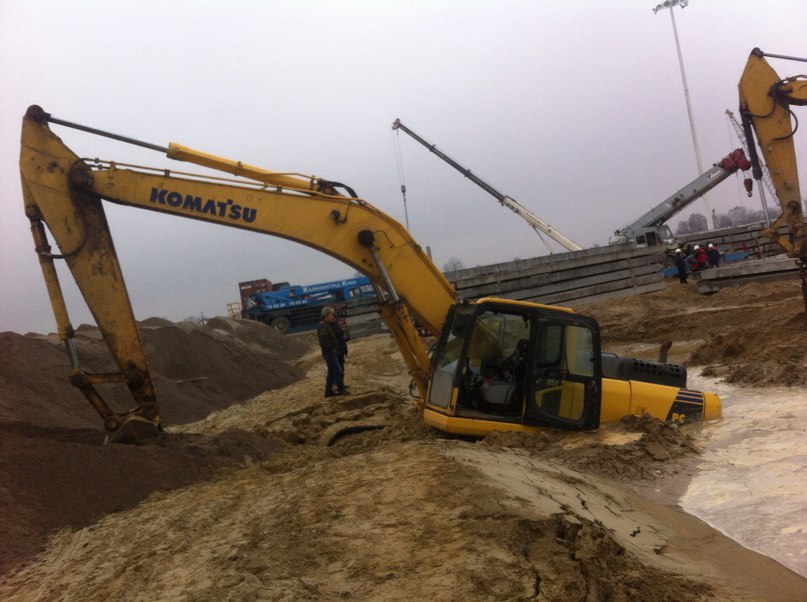 Fot: Anton Borisovich