New design: The grand football stadium of Alger
source: StadiumDB.com; author: michał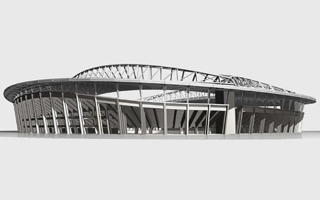 The capital of Algeria is getting one of Africa's best football-specific stadiums. We should see it ready no later than next year and watching Algerian league should be a treat in a venue like that!
The new municipal football stadium for Algeria's capital was planned in Baraki, a southern commune of the Alger metropolis. The area will comprise the main stadium, a secondary one (both without running track, quite uncommon in the region), a set of training fields, indoor halls, tennis courts, along with residential/educational and commercial facilities. All of these facilities will be surrounded by vast leisure areas.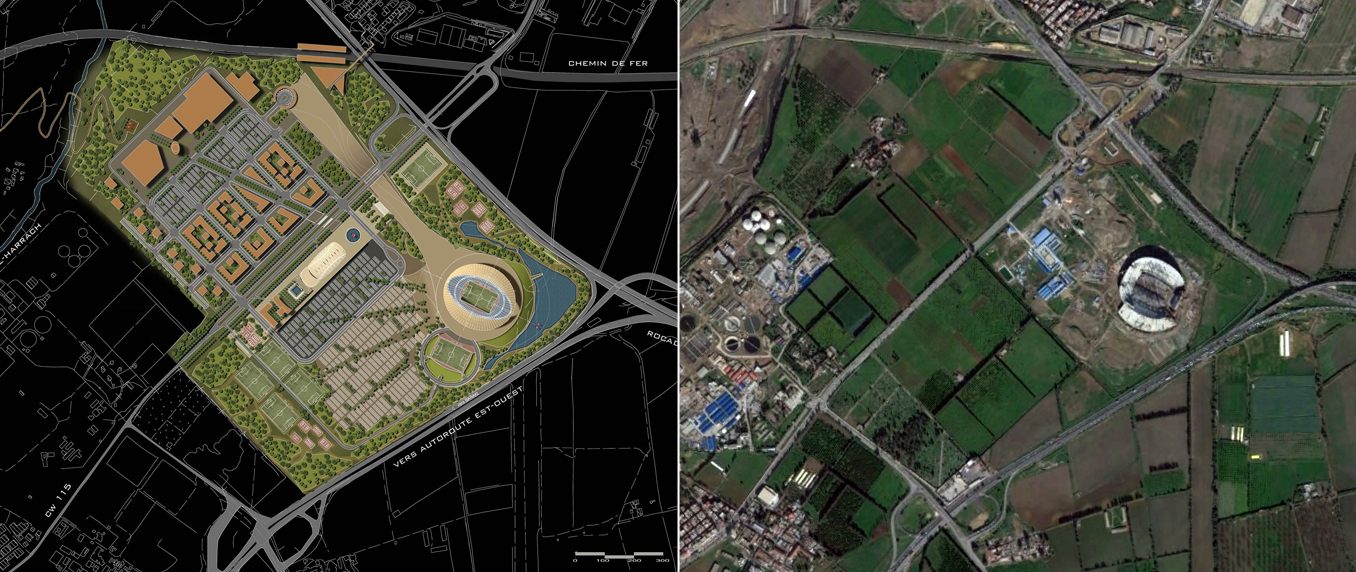 The complex will replace farmlands previously placed in a rather unfriendly neighbourhood of a sewage treatment facility and oil refinery. Location wasn't accidental of course, because this is where a major ring-road is connecting to a highway. Also, in the north of the complex, a new railway station will be built, assuring proper access to the new sports and leisure precinct of Alger.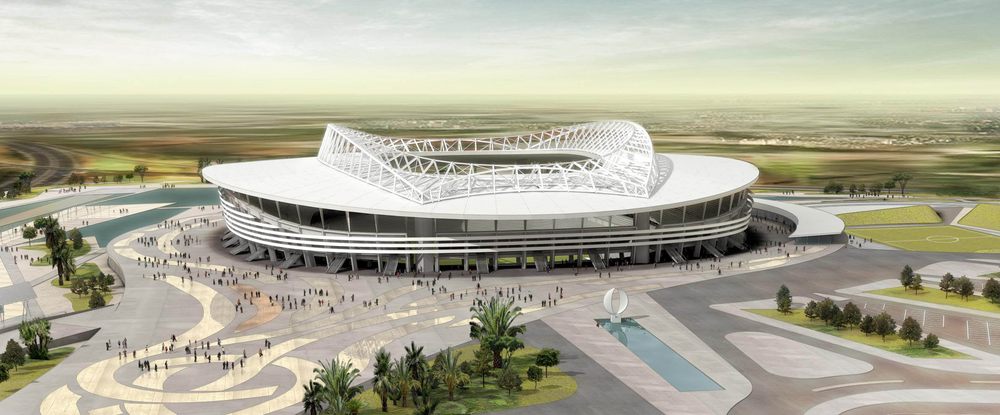 Main stadium will accommodate 40,000 spectators under a vast roof. It will serve both for major international fixtures and domestic games by numerous professional clubs, primarily from Alger.
Along initial concept from 2008-2009, the stadium would resemble an eye when seen from above, however the shape had to be altered in attempt to provide better seismic protection. Four mega-pillars were designed behind goals to hold its main roof truss system. The unique steel structure will have no match around the world and still makes good of the eye-symbolism. Raising it into place is the stadium's largest challenge as the entire system spans across 200 meters.
Enabling works on the site began back in 2009, but after design alterations the project is yet to be delivered. Current opening date is most likely to be 2017, though we came across estimates suggesting a 2016 date. Final cost seems unclear at this point, so please treat the €105 million as indication only.