New design: The flowing stadium of Minnesota
source: StadiumDB.com; author: michał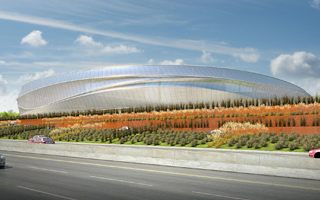 Presented to the public just hours ago, here's the newest MLS stadium design. Very European, very light and very much what one could hope the new Minnesota United home could look like.
Ever since the Loons were awarded the next expansion spot in MLS back in mid-2015, the team began their search for a suitable stadium site. It turned out the arena could not be built within Minneapolis' city boundaries due to lack of optimal plots, thus a plot western Saint Paul was selected.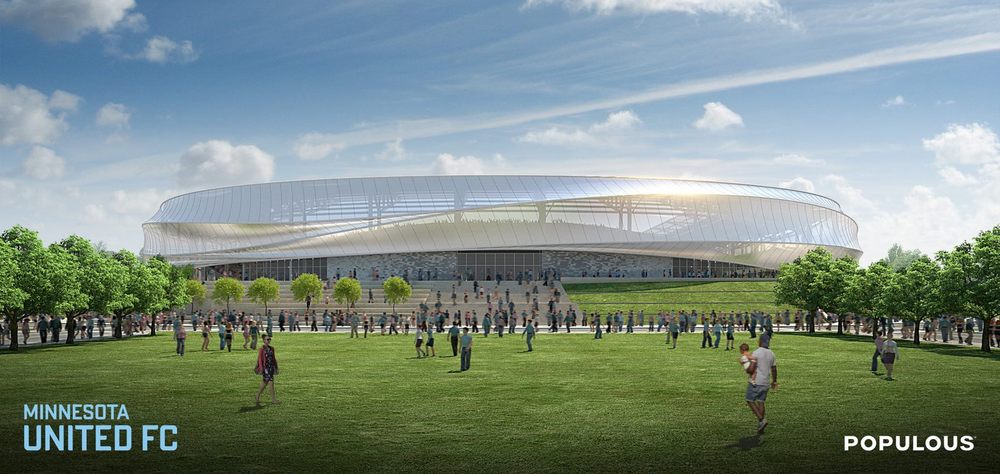 Area of 34.4 acres (14 hectares) lies in Snelling-Midway neighbourhood, which effectively provides great road and public transport access to residents of both cities. Both highway and tram line run directly along the plot.
The quarter will not only host the 20,000-capacity stadium, but also office and residential buildings, as well as a hotel and leisure uses, including fitness center and cinema. The football venue will take southern part of the plot, being visible well from nearby highway. Significant green areas are to be incorporated in the scheme, primarily two plazas leading to the stadium from northern access routes.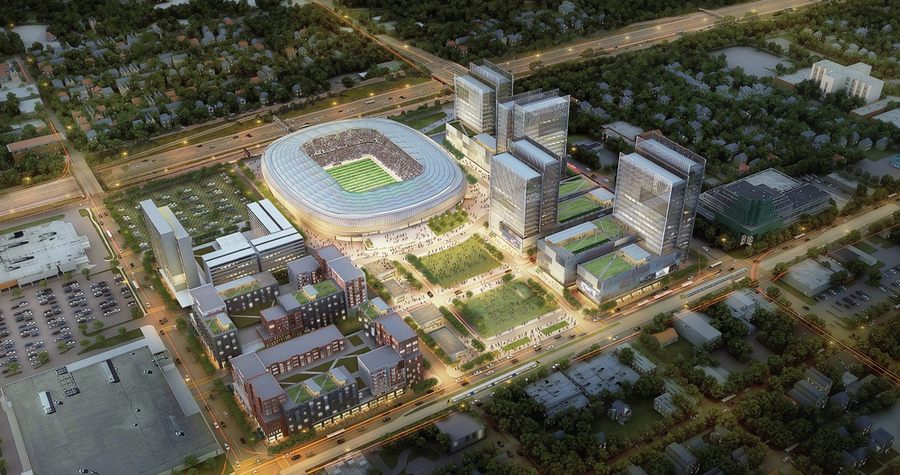 Designed by Populous, the stadium will present a still-rare model in the US, comprising an enclosed form with all seats covered. Light membrane façade will be profiled to deliver a vivid flow impression.
Translucent outer skin and empty corner sections should welcome fans inside, where seating layout will be among the more original ones. Main western grandstand will offer three tiers and incorporate most of hospitality facilities on offer. East and north sections will be double-tiered, while the south curve should provide a larger single terrace.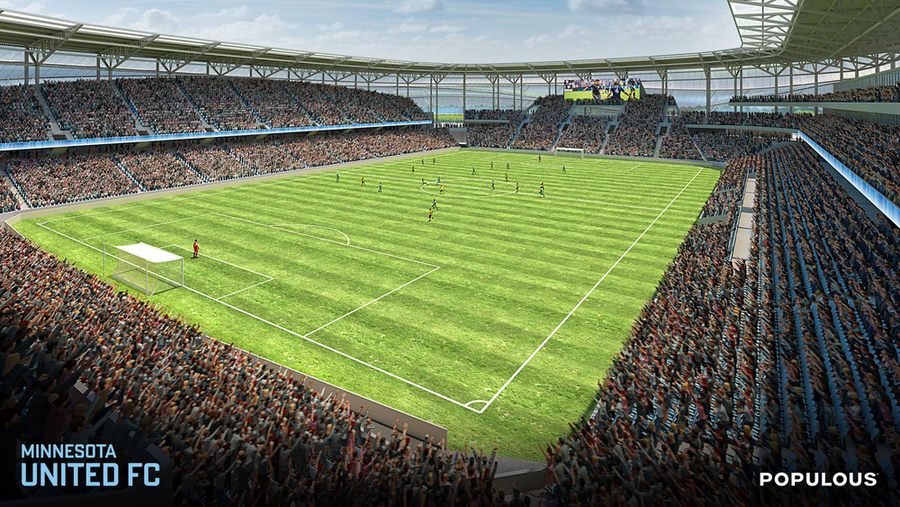 Entire cost of the sports facilities should be covered privately by Minnesota United owners and partners, but after completion the building will be transferred to local authorities. Completion is planned in time for Mn United debut in the MLS, in 2018.