Minneapolis: Vikings Stadium reaching 90%
source: Vikings.com / ConstructionEquipment.com / CrookstonTimes.com; author: michał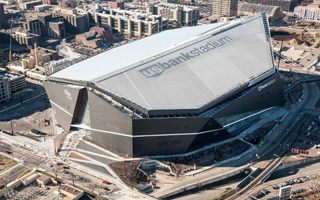 The astonishing indoor stadium in Minneapolis will soon begin tests ahead of its first NFL season. Majority of seats are already in place as almost $800 million worth of work is delivered.
Minnesota Vikings ran a tour of what will soon be the US Bank Stadium this week. Eric Grenz, construction executive with Mortenson Construction, said $780 million worth of work has been installed over the course of 3.2 million man-hours.
Grenz said 1,300 workers are on site daily and estimated between 800,000 and 900,000 man-hours will be needed, "most attributed to interior finishes, mechanical, electrical and plumbing." All of the major construction is already delivered, while installation proceeds both outside (roof, cladding) and inside (seats, giant screens, retractable north stand).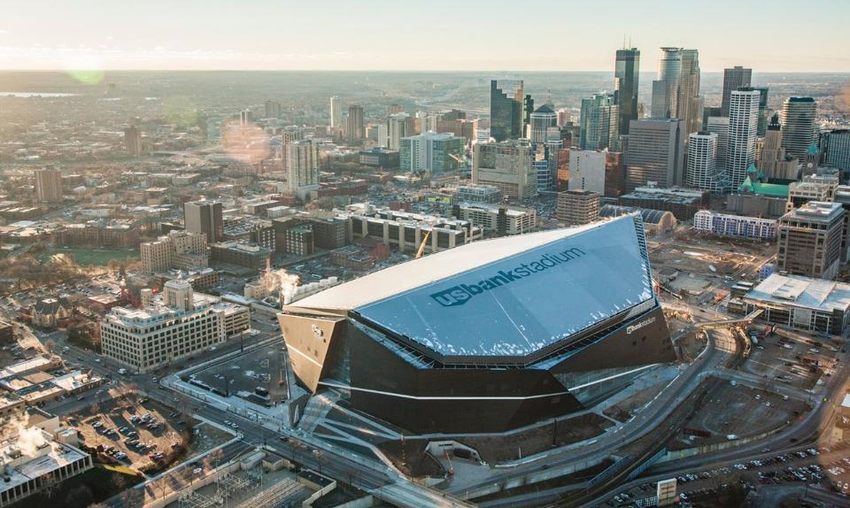 © Minnesota Vikings
"The fixed seating should be done by the end of March, early April timeframe. The telescopic seating should be wrapped up and substantially complete by mid-March. It accommodates the baseball configuration", said Eric Grenz.
Telescopic seating will cover most of the north side's lower tier, just below the stadium's largest club zone, one of six. The Hyundai Club will cover 30,000 square feet (2,800 square meters) and like other corporate zones, it's planned to operate up to 350 days per year, delivering constant revenue.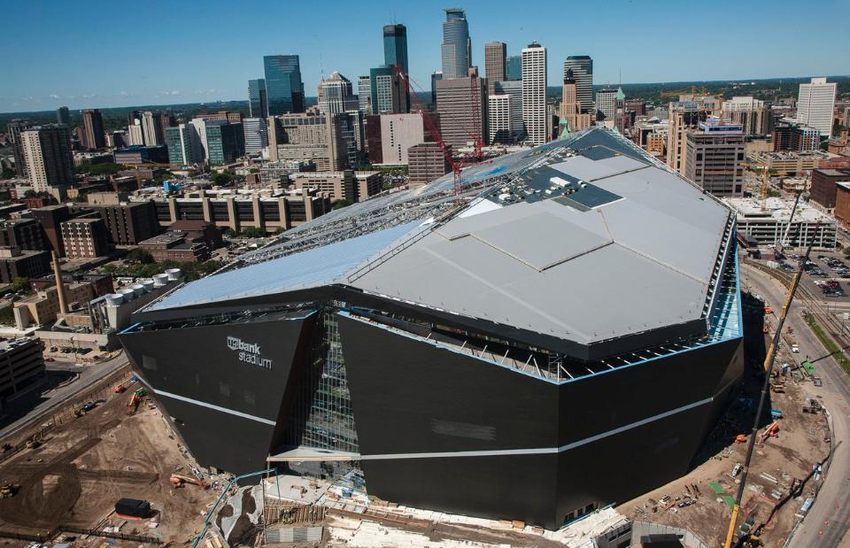 © Minnesota Vikings
The Vikings locker room will be put together in the coming weeks, while testing of the giant screens and control room should be launched in March. The five, large pivoting glass doors on the building's front will be tested in April. The artificial turf will be laid in May, though already now soil is being spread to give proper basis to the turf.
Total cost of the new stadium should remain within the budget of $1.067 billion as investor and general contractor are reportedly close to reaching an agreement on $15 million of overruns.
The dispute between the Minnesota Sports Facilities Authority and Mortenson Construction centers on design changes done during the project build. Mortenson says the changes were not part of its original bid and as such Mortenson should not have to pay for the changes. The authority disagrees, saying Mortenson should have anticipated the changes and include them in their bid.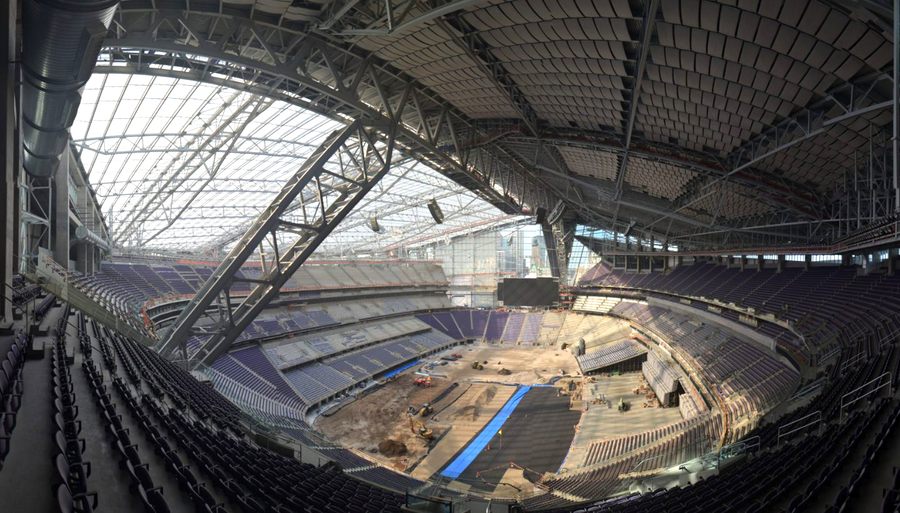 © Minnesota Vikings