Mexico: Toluca show stadium mockup as construction goes on
source: TolucaFC.com; author: michał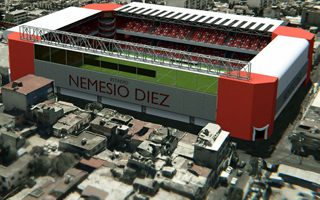 Massive, 7-level parking is already growing next to Estadio Nemesio Diez. It's the first stage of complete redevelopment.
Toluca FC took to Twitter in recent days to present latest photos of their stadium mockup. Available for public viewing, it's a major piece of news primarily because there are no current renderings released for Estadio Nemesio Diez's reconstruction. Those from early last year are noticeably outdated.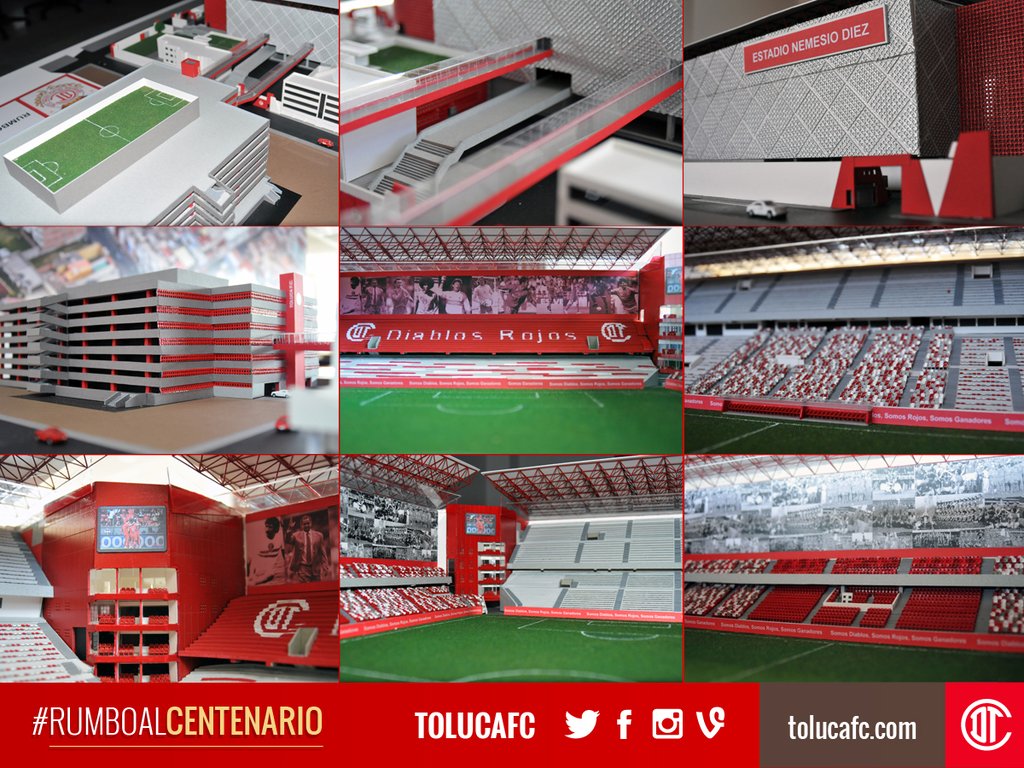 What remains unchanged is the goal of (at least partial) reopening the stadium in 2017 to celebrate Toluca's centenary. Expanded to 30,000 and accompanied by a new, massive parking site, the stadium revamp should cost 800 million pesos ($43m).
Currently works are ongoing on the parking, which is in fact the largest single addition to the stadium. Due to extremely scarce space available, the parking will have to reach 7 floors in order to accommodate the planned 1,500 cars! It will be connected to the stadium by a set of two ramps. You can see the difficult situation with space on below satellite photos.