Dublin: Aviva Stadium goes green
source: SSEAirtricity.com; author: michał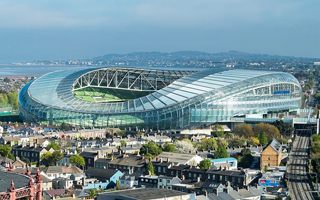 From 2016 onwards the national stadium of Ireland won't have carbon emissions. The building will be supplied with wind energy to satisfy 100% of its demands.
Aviva Stadium management signed a prestigious contract with SSE Airtricity, Ireland's largest provider of wind power. From this year onwards the stadium will be supplied with clean energy for all its needs.
The contract doesn't mean structural changes within the stadium itself, of course. Wind power will be transferred through the grid, which basically means the official supplier of energy has changed.
It's worth noting that the stadium produced up to 2,400 tons of carbon dioxide annually, when using fossil fuels. It takes 22 acres (9 hectares) of forest to neutralize such emissions. With the deal, Aviva Stadium is officially free from its carbon footprint.
Ireland is planning to produce 40% of its energy demands from renewable sources (primarily wind) by 2020.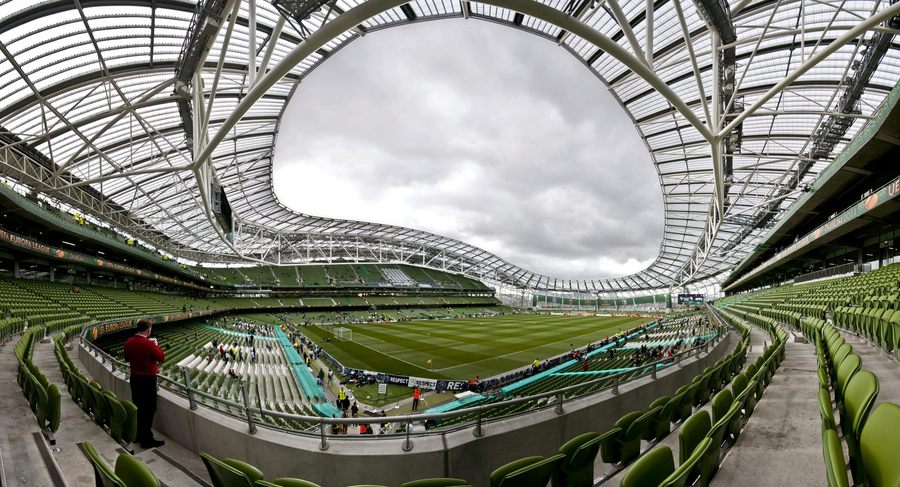 Photo: Tiago Menezes (cc: by-nc-sa)