2015 Jury Vote: 3rd Place – Zhanjiang Olympic Center Stadium
source: StadiumDB.com; author: michał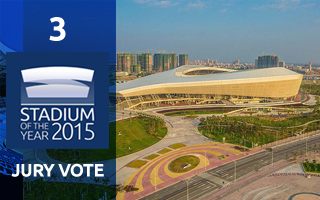 One of the most praised stadiums this year in terms of aesthetics and this shouldn't come as a surprise. The new Zhanjiang stadium offers a variety of visual experiences.
This Stadium of the Year edition had three nominees from China and all of them proved strong contenders as they were selected as finalists of the Jury Vote. Of the three Chinese representatives the Zhanjiang Olympic Center Stadium proved most beautiful and earned the 3rd Place during the Jury Vote.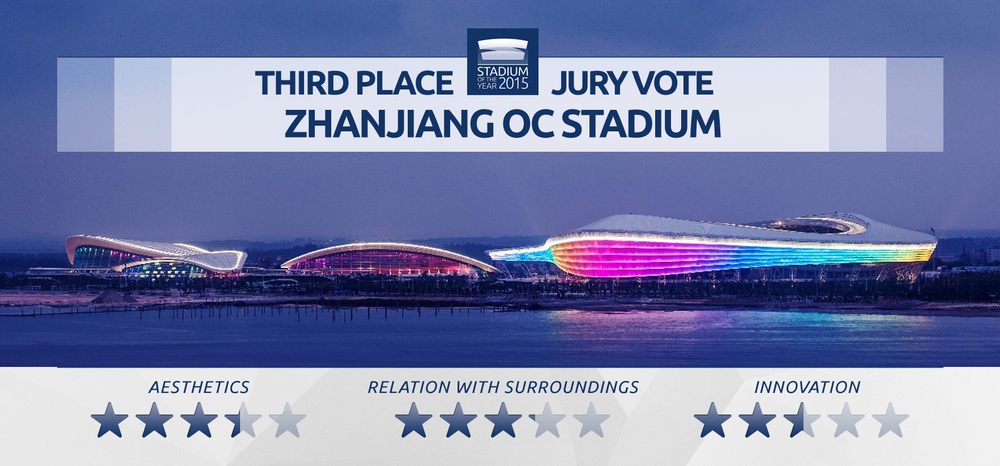 The strongest part, as comments from our Jurors suggest, are the stadium's aesthetics and relation with the location it was built in. Whether seen from afar, up close, by day or night, from west or east, south or north – it offers various experiences, has a clear and well-delivered concept. In other terms it's a very traditional stadium to support various sporting and entertainment events, with scale that seems sufficient for the needs of Zhanjiang.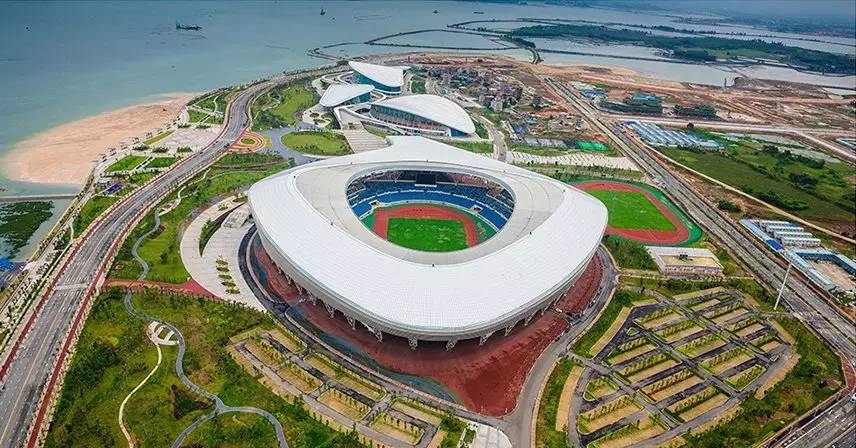 Chris Dite, Arup Associates: The aesthetic concept is clear to be seen in the final stadium and this ties the project back to the river side sit on which it is located. A conservative but proven seating bowl configuration provides ample space for spectators and its location as part of a wider sports master plan will support its non-event day use by increasing the number of visitors to the complex on non-event days.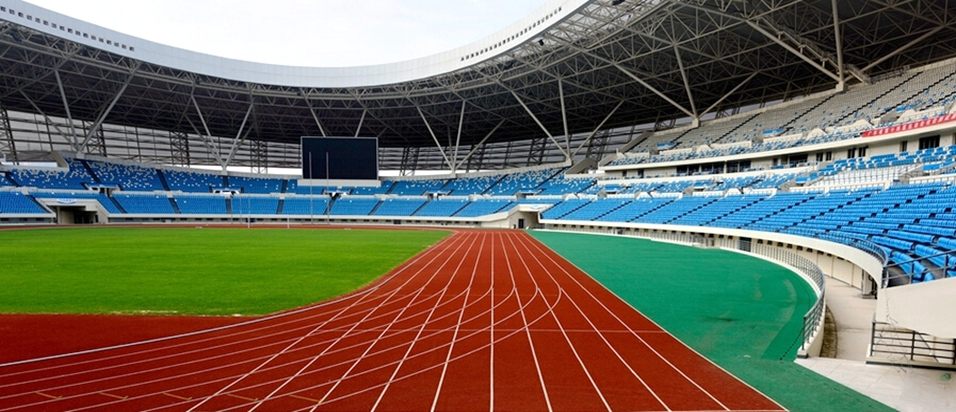 Andrew Edge, Arup Associates: The Zhanjiang Olympic Stadium has a prominent water side location and is the focal point of a wide range of sports facilities. The form and geometry of the sports buildings respond well to this waterside setting. These facilities will serve the rapidly growing population of Zhanjiang for years to come.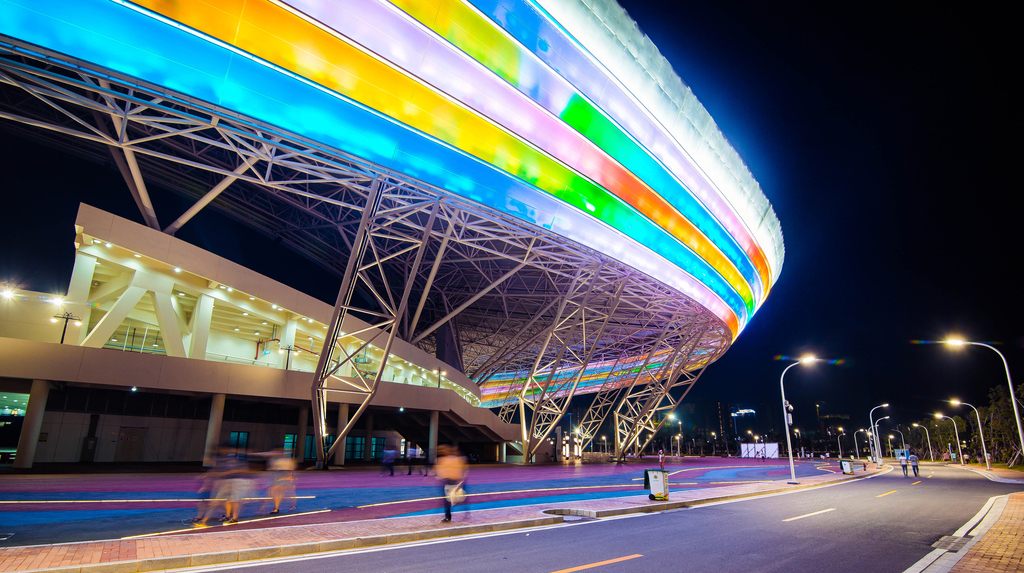 Dipesh Patel, Pattern Architects: A contextual concept of pebbles on the beach grounds this stadium. It is part of a considered masterplan with a rich public realm and exploits the beautiful setting. The interior lacks this same atmosphere and is not well connected to the exterior.
Main Sponsor