Stadium of the Year 2015: Meet the nominee – City Arena Trnava
source: StadiumDB.com; author: michał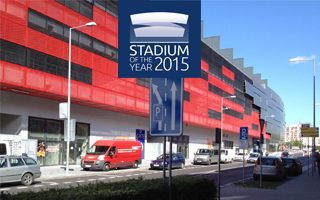 Slovakia's largest stadium was built within a very reasonable budget and timely construction. Adding to that, it had serious spatial constraints, determining its final shape. And still it meets highest requirements.
The entire project consumed roughly €76 million ($83m), which would be quite a lot for a stadium of 19,200 seats. It would, but isn't, because only up to €30 million ($33m) was used for the stadium itself. That's a very modest budget to get an outcome of this quality – the country's largest football venue with UEFA's highest, 4th category. Enough to convince you to vote for it for Stadium of the Year?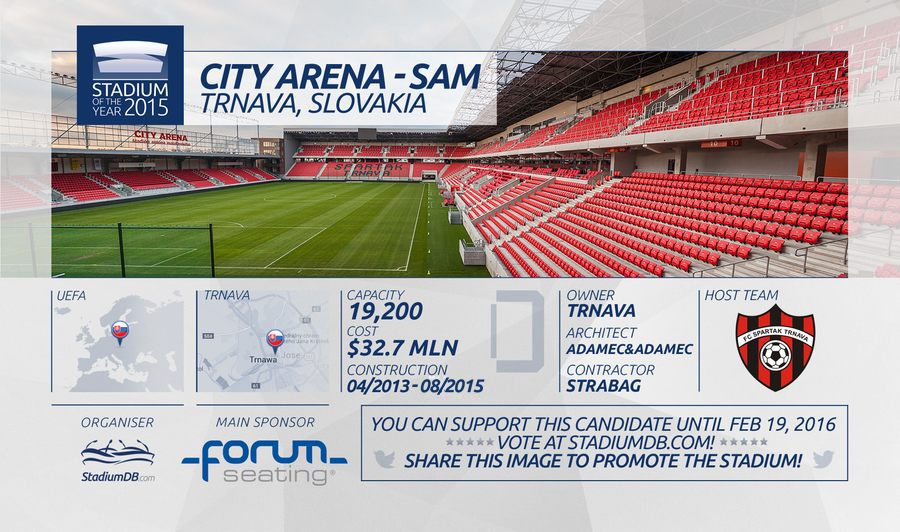 Surely, it's enough for Spartak Trnava, the host club. Average crowds of under 9,000 suggest the team will have to grow into their new home, but that's how the Slovak league is – big crowds against top rivals and much smaller ones for least electric fixtures.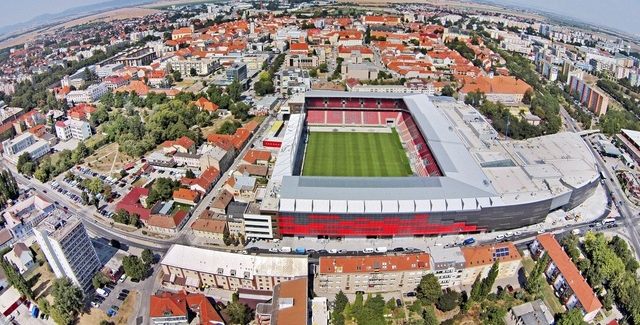 The stadium's shape is a result of its compromised location. West side, previously the main one, could not be expanded (was rebuilt largely unchanged instead) due to houses being located behind it.
This forced the new east grandstand to become the main one with facilities for media, VIP guests, etc. While not optimal along UEFA/FIFA guidelines, this didn't stop the stadium from meeting all major requirements.
Remaining three sides were constructed in such a way to consume as little room as possible, thus the steep double tier layout. Their roof is the tallest part of the commercial complex at 29 meters. Adjoining the stadium from the east are 29,000 square meters of retail space and parking hidden in the project.
Main Sponsor