New stadium: Udinese made it, Dacia Arena inaugurated
source: StadiumDB.com; author: michał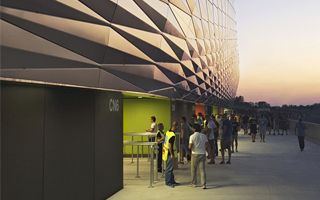 One of Italy's most ambitious football clubs got ahead of most Serie A contenders by opening the league's third private stadium. But owners of the biggest one came and defeated Udinese 4:0.
Yesterday afternoon was a crucial moment for Udinese. The team may not be doing too well this year and in fact got seriously beaten by reigning champions Juventus on Sunday, but still there are reasons for optimism.
"The Zebras" are living their dream of having a stadium of their own as the very last grandstand was opened to the public yesterday. Since we're treating Dacia Arena as a brand new stadium (due to extent of works of course), let's remind everyone how the dream began…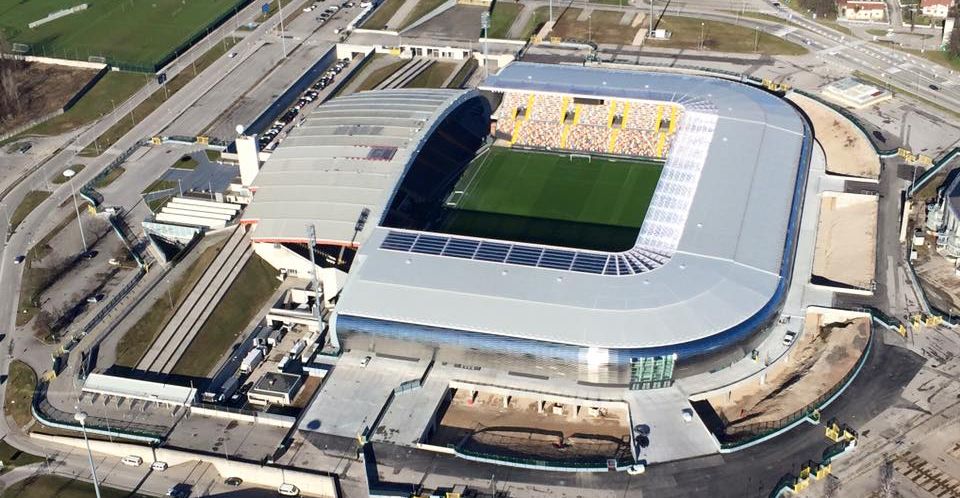 © Elio Meroi
Plans of a thorough revamp for Stadio Friuli began surfacing in early 2000s, when Italy was launching its bids to hold Eauropean Championships in football. The stadium was included in both the 2012 and 2013 bids, but both ended up rejected by UEFA.
Just days after the second failed attempt owner of Udinese Giampaolo Pozzo signed an early deal with the city of Udine, envisaging a partnership in which the businessman would cover reconstruction cost himself in exchange for freehold of the stadium land. The deal was eventually confirmed in 2012, seeing the club claim 99-year lease of the building and become Italy's 3rd private entity to own a large stadium.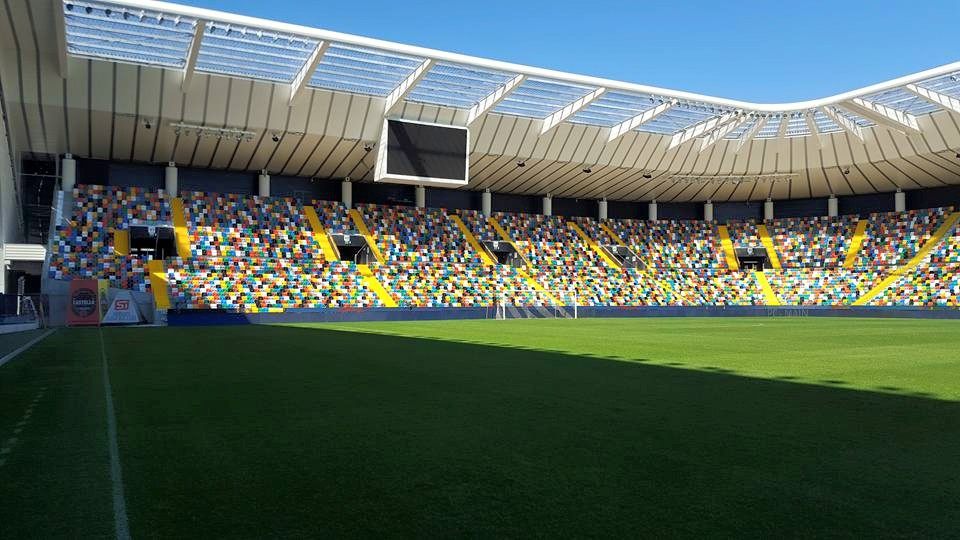 At that time Udinese presented the first draft of planned reconfiguration. Stadio Friuli would be downsized to just under 30,000 (later cut by further 5,000) without a running track. Very simple stands would be built on three sides with only the western main grandstand with its iconic arch left standing.
The scheme was at various points expected to cost €40-50 million, but was later optimized to consume a much smaller sum. Initially the stadium was to be surrounded by a landfill-based pedestal, but the idea was eventually scrapped in order to enable commercial spaces on field-level.
Early works began in June 2013 and saw the field moved closer to the main stand, while almost unused athletics track was removed.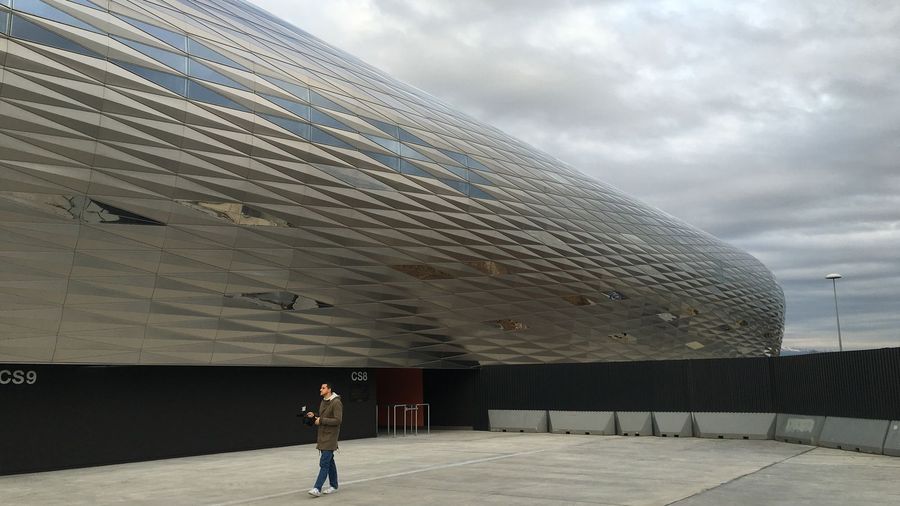 © Archea
While the grandstand was thoroughly renovated by both the city and club, further works got stalled by bureaucracy. Eventually the project went forward only in June 2014, but progress was so fast, that by summer of 2015 two stands were ready (north and east), while the last one was delivered in first days of 2016. This is owed to the building being almost entirely precast.
Its simple skeleton was eventually covered by large and impressive façade of satin-finished steel. Roughly 10,000 "diamond" scales by Italian company Archea cost some €1 million and reflect sunlight or nighttime illumination, giving the stadium an elegant look.