New design: The mirage of Dubai
source: StadiumDB.com; author: michał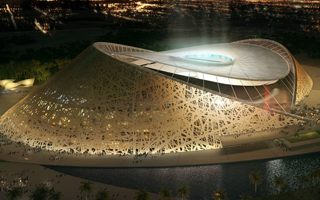 It might not get built, but deserves your attention. After all, how many stadiums hidden between dunes have you seen?
The plan of building a brand new international football stadium for Dubai was created in 2014, when United Arab Emirates were bidding for the right to host 2019 Asian Cup. Already before this attempt (eventually successful), Dubai had a multi-use stadium under construction, but halted. The new one would also be built south of the city centre, but not in the same location.
This football equivalent could also rise to see 60,000 people inside, but plans see possibility of gradual growth. Initial layout might see 40,000 on two tiers with a chance of adding (temporary or permanent) third ring of seating with additional 20,000 seats.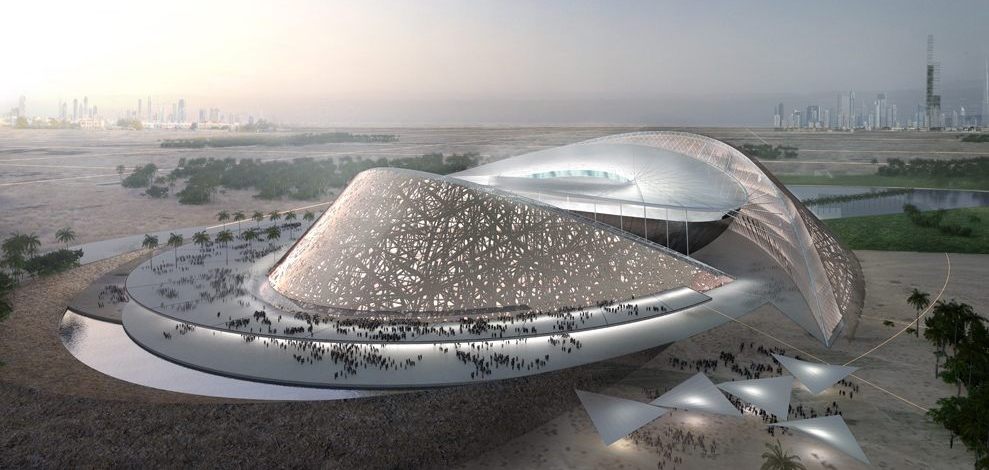 © Ribas & Ribas Architects / L35 Architects
In 2015 the official design competition was held, though no winning concept was selected. The presented vision was awarded 3rd place and proposes the stadium being enclosed by two large dune-shaped buildings.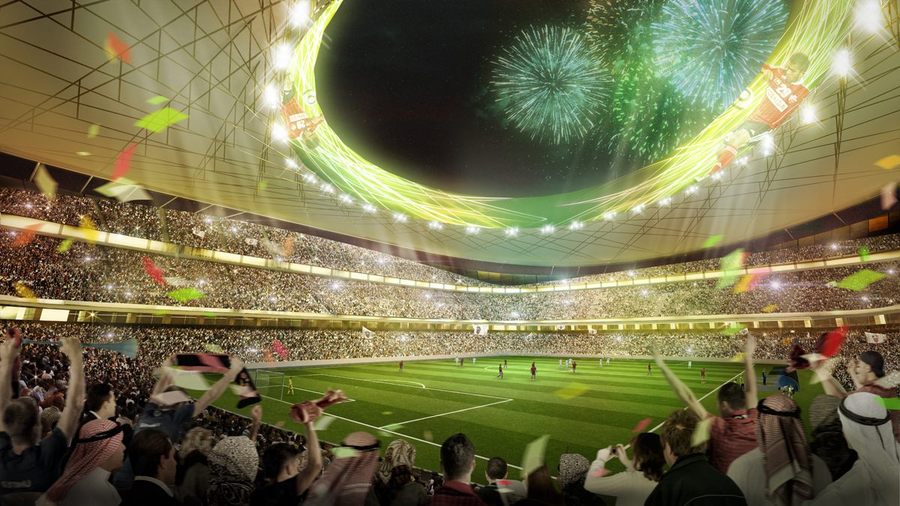 © Ribas & Ribas Architects / L35 Architects
Of course this attempt by Ribas&Ribas and L35 is no coincidence, it's associated with rough but graceful landscape of the region, while at the same time providing additional floor space and means for natural ventilation.

© Ribas & Ribas Architects / L35 Architects
Each of the 9-floor buildings surrounding the actual stadium would offer shade to fans before the even enter the stadium. At the same time they'd allow over 83,000 space for hotel, conference, spa or retail use.
along with cool water hidden under the stadium these facilities would allow for effective cooling of the field, stands and direct stadium surroundings.

© Ribas & Ribas Architects / L35 Architects
With the extent of non-sport use the complex might consume a large space of over 460,000 square meters. Even with this size parking sites would have to be located underground to assure meeting all requirements. On ground level the entire place might seem like a beautiful oasis with vast leisure spaces.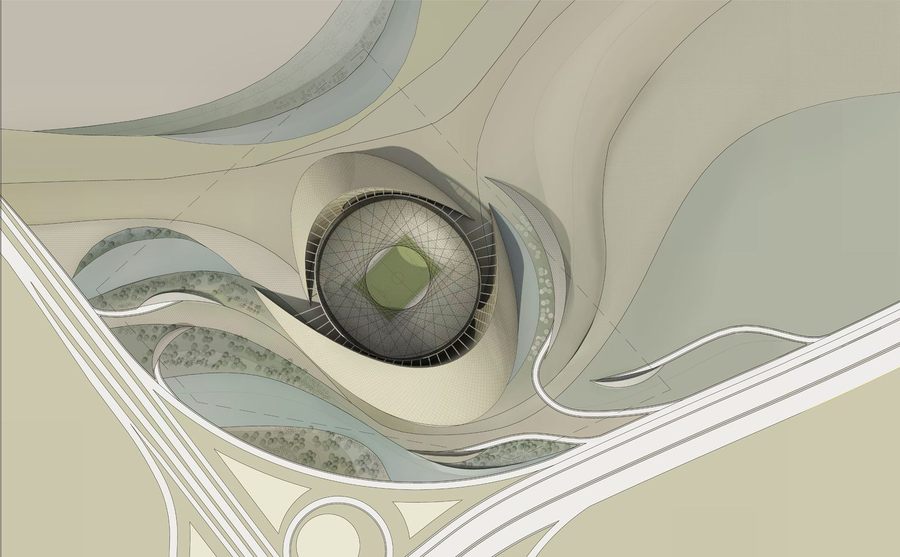 © Ribas & Ribas Architects / L35 Architects